Smartphones rely on the internet to render a smooth function and an enhanced performance nowadays. Most of the apps on your phone require a stable internet connection to work. So, you might often need to use mobile data for certain important tasks. But, you might fail to do so for various reasons.
And, you're not alone in case you face this issue on your Samsung device. Many users face the same problem and look for a solution. But, in most cases, you can fix the issue on your own. You need not have any expert skills to do that.
Want a quick and simple solution to this issue? Then, follow the tricks that we've mentioned below.

Simple Ways to Fix Mobile Connection and Internet Issues on your Samsung Device
As mentioned before, you can fix this issue on your own. But, doing that might not be viable if you need an urgent solution. After all, it might often take a while for you to resolve the issue all by yourself. So, in such situations, you must immediately reach out to the nearest Samsung service center for help.
Apart from that, you must try out the following solutions to resolve the problem:
1.   Restart your Phone
You might face issues with the internet connection due to a wide range of causes. Regardless, it's usually a temporary issue in most cases. So, you must try rebooting your device first. In case you're wondering, this method often does the trick in fixing the problem. Thus, it can often save you quite a lot of time.
2.   Check whether you've reached the Mobile Data Limit
Your Android device allows you to set a limit for the data you use daily. This is quite a useful feature for many users to control their data usage. It helps you to make sure that you don't spend all your data on the same day. When you reach the data limit, your device can't connect to the internet unless you disable this feature.
So, open your Settings and go to the Data Usage option in Mobile Data. There, you'll find the option to enable or disable the mobile data limit. Toggle it off and check whether you are still facing the issue.
3.   Toggle Flight Mode On and then Off
Sometimes, you might face this issue due to a connection problem with the network provider. How do you fix this issue in such situations? In case you're wondering, you need to toggle On the Flight mode of your device first. Then wait for about 5 seconds before you disable it.
As it happens, your device disconnects from the network provider in Flight mode. When you toggle this mode off, it connects with the provider again. This refreshes the connection between the network provider and your device. Restarting the device has a similar effect, but this method is a more convenient one after all.
4.   Check whether Data Roaming is enabled
You might often need to travel outside the home network of your phone. In such cases, your device incurs roaming charges for making or receiving any calls. Similarly, it also spends its data at a faster rate than usual for the same tasks. But for that, you must enable data roaming in the first place. Otherwise, you can't connect your device to the internet.
Do you face internet issues with your Samsung device while you're outside the home network? In that case, you might make sure that you've enabled data roaming on your phone. In case you're wondering, you can find this setting in your Mobile Networks settings.
5.   Make sure you're using the right Network Mode
Your device uses a certain type of cellular network technology, usually 3G or 4G. So, what happens when you've selected the wrong one? In case you're wondering, it will cause the mobile data problems that you're facing.
Moreover, it's quite likely that this is the cause behind the issue. You can easily fix it by going to the Network Mode section in the Mobile Data settings. There, you can check the network type that you've selected.
Now, you're probably using a 4G network on your phone. In that case, you must select the LTE/GSM/WCDMA (auto-connect) mode.
6.   Restore your default APN
Mobile data problems might also indicate issues with your device's Access Point Name (APN). Your provider relies on the APN to connect your device to the internet. Now, it might often face specific issues for various reasons. Regardless, you can't fix the mobile data problem unless you fix the APN.
Now, resetting your APN to the default mode is the only way you can fix it. And, for that, you must go to the Mobile Data settings on your device. Then, open the APN settings given in the Mobile Networks section. Open the options and opt for resetting the Access Point name to the default one.
7.   Wipe the Cache Partition
Your devices might use a wide range of cache files for various apps and browsers. These are temporary files that you don't need after a certain point. Also, these might often take up a considerable amount of space on your device. Apart from that, these files often get corrupted and cause issues with your phone's performance.
So, you must clear your cache partition to fix internet issues on your device. And, for that, you must start your phone in recovery mode. Thus, shut it down, and then hold the Volume Up, Power, and Home button. Release them once you see the System Recovery Menu. Then, opt for wiping the cache partition and check if the issue persists after restarting the device.
8.   Reboot your device in Safe Mode
You might often face internet issues with your Samsung device due to an unstable third-party app. Now, you probably have a large number of applications on your phone. In such cases, you might find it difficult to identify the culprit among them.
Also, you need to make sure whether the issue is indeed caused due to a troublesome app. And, for that, you can simply restart your device in Safe Mode. You can bring up that option by holding the Power Off option on your screen.
This will disable all the third-party apps on your phone. So, if you don't face internet issues anymore, you must consider removing the latest applications you installed.
9.   Remove the SIM and insert it back
Don't see any network on your phone? In that case, there might be an issue with your SIM. Also, you might need to replace it in some cases. Before that, you must make sure that you've placed the SIM correctly on your phone. After all, many users reported that they face network issues due to an incorrectly positioned SIM.
So, you should simply remove it from your device and then insert it properly. Then, check whether the issue persists after restarting your device.
Lastly……..
The solutions listed above are enough to fix mobile data issues on your Samsung device in most cases. So, you might want to give all of them a try. And, the most interesting fact is that the solutions work for every Samsung model. But, in case they fail to provide a solution, you must contact an expert.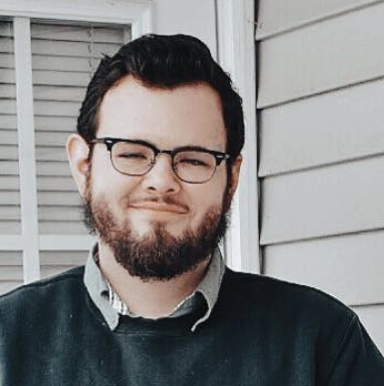 Taylor is a freelance SEO copywriter and blogger. His areas of expertise include technology, pop culture, and marketing.