Feature image: 3D design of a castle with nature on a smartphone
You finally bought the new Android smartphone that you wanted to have, and you can't wait to show it to your friends and start using it to have fun. Millions of people feel this way since smartphones took the world by storm, and they will become even more popular because of constant improvement.
The name itself shows that, as we all know, they are smart, fast, you can do many things all the time, and smartphones have become a lot more than just a means of communication. You literally can't live in today's world without a smartphone. That is why a huge appreciation goes to all the companies that hire network team of developers and software engineers who continuously work to make smartphones more and more user-friendly.
Since you got your new smartphone now, you have to set it up to use it. That is why here we will see several tips on how to set up the phone, but before we get into it, let's just quickly see how popular the Android operating system is.
Android Popularity
According to Statista, one of the leading providers of consumer and market data and their research, Android is the most used operating system. They made an interesting study about the usage of all mobile operating systems since 2012, until today. The stats speak for themselves:
Android has the leading role worldwide by controlling the market of 73% share.
iOS is second, having 25% of the market share.
The other 2%, of course, go to other OS, but it is obvious who is leading the game in this world.
Now, since we got that cleared out of the way, let's get into the best tips for setting up a new smartphone.
Top 5 Out Of The Box Tips
You all know how to set up the basic stuff on a new smartphone like insert a SIM card, select your language, download apps, connect to wi-fi, or whatever else comes out when you turn your phone for the first time. Even little kids from the new generations know how to do this.
But what about some other things that can be valuable? Here we will see the top 5 tips you should use when starting to use your new smartphone.
Uninstall Apps You Don't Use
Most of the apps are preinstalled and can be very useful. Some of them are apps for email usage, maps for traveling, a searching browser, notepad, etc. But, there are some that you don't need, and phone vendors sometimes have pre-installed some of their apps that you probably don't want. You will decide which of them are not on your wanted list.
This can be useful because you don't need apps to take your phone's storage even though you don't use them at all. To do this, you need to long-press on an app's icon, and an uninstall option will appear that you should click. That's it.
It is valuable to mention that there are some stock apps you are not allowed to uninstall, like Google Chrome. But you can still free up system resources since you can hide them from the interface by clicking disable by going to settings in the apps folder.
Increase Mobile Storage
One of the best things about smartphones is that you are allowed to increase your mobile storage by using a microSD card for some models. This is because we all generate massive amounts of data every single day that has to be stored.
With this card, you will be able to store apps and media and transfer large amounts of files between the smartphone and any other device. Also, some smartphones can be plugged into external USB drive storage and browse files.
This is important because, with all the popular social media apps and all the photographs and videos you take, you don't want to be out of memory storage all the time. Luckily, you have this option.
Install Antivirus
Android is the most open operating system, which has its advantages, but on the other hand, it is a lot more open to various malware attacks. Of course, you don't have to worry since Google has made its own excellent protection, but it is good to add a little more to it and install an antivirus app.
An antivirus app is valuable because it will protect your smartphone from installing some bad apps; some have VPN protection, it will prevent others from gaining access to the phone by swapping the SIM card, and they can run malware scans on a regular basis.
Some of the best antivirus apps are McAfee Mobile Security, Kaspersky Mobile Antivirus, Norton Mobile Security, and Bitdefender Mobile Security.
Battery Save Mode
Having enough battery to use your phone is essential, especially when you travel or need it for work. This is really valuable, especially when you have a new smartphone because you use it a lot more. That is why smartphones have several options you can use to make your phone battery last longer.
You can use the Adaptive Battery feature, which according to your usage patterns, will prolong battery life on your smartphone. Another option is to click on the Battery Saver mode that will turn off automatically when your phone is charged, and also, you can set a schedule and make it automatically choose based on your usage. Even though your smartphone is new, you still want to get the most time of use you can get.
Make Frequent Updates
Last but not least, make frequent updates. We usually forget about these when we have a new phone, but they are precious. The only time it is good to stop an automatic download will be later after several updates since some apps want broad permissions to be allowed that previously were not needed. Otherwise, frequent updates can be extremely useful. And if you have any problems after some updates, don't worry, the online community is enormous, and you can find helpful comments pretty quickly that will solve your problem.
The updating process is straightforward and quick, and the best part is that you never know what new features and design you will get by making an update. So it can be refreshing for every user.
Final Words
Here you have five out-of-the-box tips that will help you set up your new smartphone and use it the best possible way. It is valuable to start strong in order to use your phone later on without any problems.
So don't waste any more time; use these tips and start enjoying the usage of your new smartphone!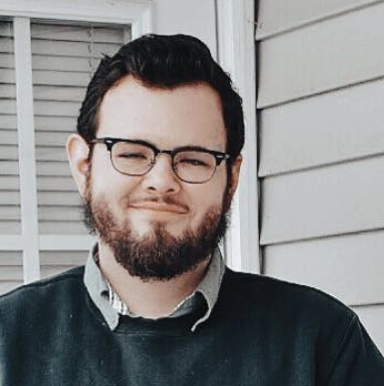 Taylor is a freelance SEO copywriter and blogger. His areas of expertise include technology, pop culture, and marketing.