Samsung's new flagship smartphone has certainly taken the tech industry by storm, with many wondering what this latest device has in store for its loyal fans. Galaxy S was launched in 2010 with the first 4-inch (10 cm) 480×800 pixel Super AMOLED capacitive touchscreen display, and, 18 phones later, we're finally welcoming the long-awaited launch of the Samsung Galaxy S22.
So, what can we expect? Here's everything we know so far…
Will there be a range within this release?
There are several reasons Samsung phones constantly delight their users, one of them being that you always have options within the models. Yes, it would be out of Samsung's character to release a phone without making sure it has some faithful siblings. The Galaxy S22 will come with a Plus model as well as an Ultra, giving people the choice of not one but three models to choose between. Naturally, the S22 will be the standard version, the S22 Ultra as flagship, and the Plus with its larger screen.
Has there been a huge price increase from the S21 models?
Surprisingly, no! Quite often see an annual inflation within new smartphone models but Samsung has saved us from this. Although the S22 range remains far from inexpensive as far as smartphones go, the good news is that users don't have to worry about forking out significantly more money in order to get their hands on the latest model. The S22 model comes in at an equivalent price as last year's S21, meaning prices will start from just £769.00.
What can we expect from the design and material used?
You may already know the answer to this question, as Samsung could have done more to protect the brand from the endless leaks that revealed crucial information before the model was unveiled… The design of this specific smartphone varies quite dramatically within the S22 family. The Samsung Galaxy S22 boasts a glass-effect black plastic, while the S22 Plus is fitted with actual Gorilla Glass. What about the S22 Ultra? Well, we can expect a few design similarities with the S21 Ultra, as well as several styling nods to the Galaxy Note series.
What are the specs like?
In terms of spec, again we can see vast differences between the standard S22 model and its siblings. The original model has a 6.1-inch screen, 256GB worth of storage, 3700mAh battery, and weighs just 168g.
Moving up in the group we can expect the S22 Plus will come with a 6.6-inch screen, 256GB of storage, 4500mAh battery, and a weight of 196g.
Finally, when we look at the most advanced member of the S22 family, we can reveal that the Ultra promises a 6.8-inch screen, 256GB or 512GB worth of storage, 5000mAh battery, and a weight of just 229g.
So, is it worth upgrading?
Here's the question that everybody really wants to know… Is it worth upgrading from my S21 to the S22? In a nut shell – and in our opinion – yes, absolutely. The Galaxy S22 has a fresh new look that feels more premium and polished, it offers an improved chip and better user experience, and it's faster to charge – a must-have in today's impatient, always-on-the-go world!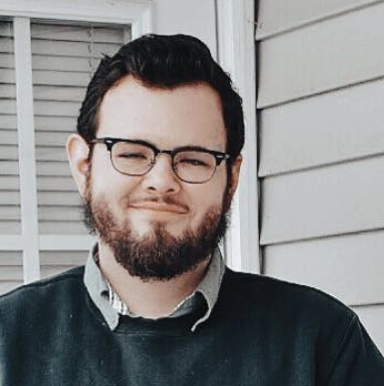 Taylor is a freelance SEO copywriter and blogger. His areas of expertise include technology, pop culture, and marketing.