Since the first iPhone was released back in 2007, consumers have become accustomed to much-anticipated launches, new technology, and better features. But following the rapid acceleration of smartphone technology, things have slowed down, and not every year is a year that necessitates an upgrade.
In fact, there are plenty of reasons todelay an upgrade or buy a phone that's either used or new from an earlier generation. One of the biggest reasons is money, of course. New flagship phones are costly, and consumers today have to be more selective about when they upgrade and what they upgrade to.
This guide takes a look at both the latest flagships and their previous generation counterparts, as well as some alternatives that make great phones used or new.
Samsung Phones: Spend on New or Save on Previous Generations?
The Samsung Galaxy S22 Ultra certainly sounds like a lot, and it is one of the biggest phones you can get. The phone also comes with five cameras, a 6.8-inch OLED display, a refresh rate of 120Hz, and even a stylus built into the phone.
The latest release from earlier in 2022 is a behemoth and may be the crowning achievement of slab-style smartphones. The performance is unquestioned, but is it worth getting the S22 Ultra over the last-generation S21?
The camera quality of the Samsung Galaxy S21 holds up to the newer flagship, including powerful features like combining night mode with both high-res mode and portrait mode. The quality of photos you get is great in most circumstances, though they still face some of the shortcomings common among smartphone cameras.
If you're on the hunt for Samsung phones for sale, the latest flagship is an iterative upgrade, not a major leap in quality. You can save several hundred dollars buying a previous generation Samsung, even if you buy it new.

iPhone 14 Pro: Is This the Year to Upgrade?
Many Apple users love having the latest and greatest technology, although it can be an expensive habit to keep up with. Fortunately, fans of the Apple ecosystem can probably wait out the iPhone 14 until something flashier comes along if their current iPhone can wait. However, if your phone is already on its last legs and you need to replace it with something one way or another, is it worth upgrading to the iPhone 14 Pro?
It's actually become quite complicated to decide when to upgrade or what model you should upgrade to. Technological upgrades have slowed down, often introducing features that are nice to have but far from essential.
Here's what the iPhone 14 Pro offers and why you may want to upgrade to the flagship:
Better low-light photos and improved photo-processing
Emergency satellite texting during network failures
Automatic alerts to the authorities from crash detection
48-megapixel camera
Faster processing
If those features don't seem worth the $1,000+ price tag that an iPhone 14 comes with, you can pay a fraction of that by buying an unlocked used iPhone. You can still get a lot of mileage out of an iPhone 11, 12, or 13 and pay a lot less for it. Apple is known for sending security software updates to old phones for a long time, so you can safely use older generations for years to come.
Google Pixel 7 vs. Google Pixel 6A
The Google Pixel lineup is generally more affordable than the competitors, whether you go with the latest flagship or an older model. The Pixel 7 Pro is the most affordable of all three major new-generation phones, and it's a model that still delivers seamless performance.
For those who put their phones through heavy use or have long days, it's also a battery-efficient model. As has been the direction with smartphones of late, it has a big screen, and it's brighter than before. The Pixel 7 (and Pixels in general) are known for delivering better photo quality than some of its competitors that struggle with color saturation.
That said, you could probably save even more with the Pixel 6A. While the Pixel 6A has an older camera system, it's among the top budget phones you can get right now. The camera won't compete with flagship devices, but some reviewers say it's best-in-class for budget devices, and the day-to-day performance should hold up. If you're comfortable missing out on a handful of features offered by newer devices, it's a great way to save.
Whether your current phone is busted and you need a new one, or you're just looking to make an upgrade, you don't have to spend a fortune. You can save money buying used smartphones or looking at previous generations. With flagship technology slowing down, it's never been easier to opt for an older, more affordable model than it is today. Save more on your next phone by shopping smart and comparing features and performance.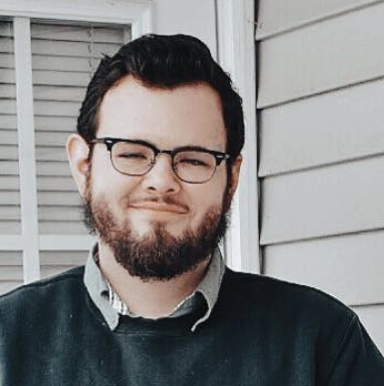 Taylor is a freelance SEO copywriter and blogger. His areas of expertise include technology, pop culture, and marketing.