Today, our peaceful life largely comes from the great efforts that national heroes make. It is impossible to lead such a decent life if the fireless soldier doesn't run the gauntlet of shelling, aerial bombardments, and small arms fire to fight against invaders. And many speakers who are always promoting women's rights and gender equality should be remembered as well. That is why we need to hold commemorative events regularly. The events contribute to passing their spirit or good qualities from generation to generation.
When you plan to hold an event, showing their photos is necessary. But as time goes by, most photos become faded and yellow. What's worse, some photos are full of scratches and sepia, so visitors sometimes cannot recognize who the great person was. In order to better recreate the heroes at an event, old photo restoration from VanceAI gets tears, scratches, or sepia out of your pictures, and try its best to improve image quality like making the details of a picture clear.
Part 1: Why do you need to choose an AI Photo Restorer?

It is hard to know what a product is good at without comparison. In that way, you may easily know its advantages and disadvantages. Here, it is a good way to figure out why VanceAI Photo Restorer is highly recommended by comparing VanceAI Photo Restorer with Photoshop. Let's start with the main concern-cost. If you choose Photoshop, you will pay US$31.49/mo or US$20.99/mo (Annual, paid monthly). In comparison, the price of VanceAI is $9.99 /mo (200 credits/month) and the annual price is $4.99 /mo. Moreover, VanceAI gives you 3 credits/month for trial. Of course, many people perhaps thought the pricing of VanceAI is still high, which is normal as it is highly related to your money. Therefore, making a comparison is definitely a good way to judge whether the pricing is appropriate.
If the affordable price is the first reason for persuading you to restore old photos, then photo restorer's easy-to-use steps convince you that this tool helps you bring old photos back to life with just a few clicks. But I have to admit Photoshop has also its unique merit: you can deal with the detail of an old photo, but it requires you to finish the whole process in person. That is to say, you still need to learn basic knowledge about photography after spending a lot of money. By comparison, old photo restoration from VanceAI requires you to learn nothing. After buying it, you just need to upload an old photo, preview and finally download it. Old photo restoration is just one of the most striking features provided by VanceAI. In the final part, I will give you some additional advice on editing photos. The picture shown first has already been restored by AI photo restoration. Next, I will tell you how to remove scratches from old photos online step by step.
Part 2: How to take advantage of VanceAI Photo Restorer to Restore Old Photos?
Three steps are enough to restore old photos.
Step 1: Go to the product page by opening photo restorer. On this page, you may understand what old photo restoration aims to do. Then click on the noticeable button Upload Image.

Step 2: Once you click Upload Image, you will naturally come to VanceAI Restorer Workspace. On the workspace, you may also notice the function Colorize black and white photo that is optional. Actually, it can be seen as an additional function. If you don't want to colorize your photo, just ignore it and click Start to Process.

Step 3: Wait for a few seconds, you will see the restored photo through old photo restoration on VanceAI Workspace.

Part 3: Old Photos Restored by VanceAI Photo Restorer
Example 1:
To restore old photos enhances image quality as seen through clear facial details. AI photo restoration also helps repair some physical harm including sepia and white spots.

Example 2:
As I have said before, you can also choose to colorize black and white photos while you restore old photos. Photo restorer is able to bring old photos back to life by colorizing them. In this picture, the color that photo restorer uses is suitable for the scenario. As you hold a commemorative event, the After picture is likely to produce better effects.

Example 3:
Through the process of old photo restoration, the details of the picture have been restored to some extent. And when you choose to colorize the black and white photo, the result is just amazing with the photo restorer showing a real soldier wearing a camouflage uniform and carrying a rifle.

Conclusion
In this article, we hope that now you have mastered basic knowledge on how to restore old photos with VanceAI solutions. With the aid of AI tools based on advanced algorithms, restored old photos may better remind you of the past achievements that soldiers or speakers have achieved even though you are a green hand about photography. AI photo restoration is aimed at repairing and restoring pictures. On the basis of years of R&D of photo editing tools, this tool both sharpens colors and enhances faces, as well as turns damaged photos into cherished memories.
Additional Choices from VanceAI
As mentioned above, colorizing black and white photos is an additional feature of old photo restoration. It is better to use photo restorer to bring old photos back to life as this tool makes the most of old photo restoration. When you want to get the best colorized photo, VanceAI Photo Colorizer should be referred to as it focuses on colorizing old photos. If you are not satisfied with the colorized result by photo restorer, this colorized tool can bring a better result. The inclusive features also can be seen as a major advantage of VanceAI as the website is committed to delivering the most satisfactory picture for you. When old photos are restored and colorized, VanceAI Image Enhancer, a tool used to enhance image quality to a higher level and recreate facial details within several seconds, further supports you to enhance old photos.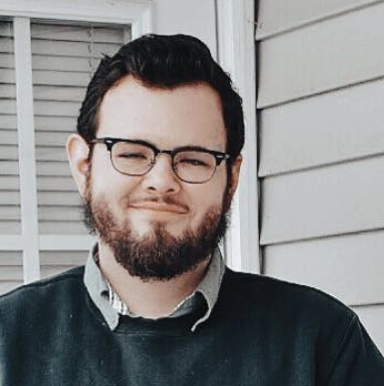 Taylor is a freelance SEO copywriter and blogger. His areas of expertise include technology, pop culture, and marketing.