As a narrative commercial art form, comic books have been quite popular for decades. In the publishing industry, some small owners need to publish many comic books so as to cater to their target market needs. But for developing companies, the cost of hiring professional artists is high and it is still complicated for even an experienced painter to draw over 10 cartoon pictures in a day. In order to produce a large number of proper cartoon illustrations within a limited time, cartoonizer from VanceAI.com is a cost-effective tool for automatically turning photos into cartoon illustrations at one time.
Part 1: Why are cartoon illustrations important for comics?

When it comes to the topic, knowing what is a cartoon is a good start. A cartoon is a kind of illustration that is typically drawn or animated, in an unrealistic or semi-realistic manner. Though its real meaning has been varying from time to time, the types of a cartoon generally are divided into three-satire, caricature, and humor. About comics as a medium, it is usually used to show thought with vivid illustrations, sometimes coupled with other visuals or words. Comic books are often showed in the form of a series of panels of images. Now there is a consensus among the circle that illustrations and cartooning are seen as the most ordinary way to make images.
Having a basic understanding of illustrations and comics contributes to knowing their relationship. Cartoon illustrations are important for comics because they aim to turn boring or difficult words into easy-to-read pictures. That may explain why children like reading comic books. Otherwise, comics is also able to change negative or scary images into illustrations easily accessible in an exaggerated way. Cartoon illustrations can provoke engagement and interaction that video usually kills at the same time. While reading comic books, you unconsciously immerse yourself in the process in most cases, which can be attributed to cartoon illustrations as well.
Part 2: What can Toongineer Cartoonizer do to turn photo into cartoon?
Toongineer Cartoonizer is an AI image cartoonizer that can turn picture into cartoon without manual effort. Except for cartoon pictures, it also helps cartoon yourself online in seconds. While you choose proper illustrations for comic books, AI Image Cartoonizer has the ability to turn photo into cartoon regardless of the number of pictures. Based on advanced AI algorithms, it will  turn photo into cartoon as quickly as possible so long as you upload your pictures on VanceAI Workspace. After you wait for a few seconds, amazing print-level cartoon pictures about food or portraits will appear. Next, I will give you some cartoon pictures as references.
Example 1:
When you turn photo into cartoon, AI Image Cartoonizer actually makes the most of that like a professional artist. Reading some comic books, you may find that cartoon pictures like Iron Man are favoured by readers. To turn picture into cartoon is apparently helpful for making characters more approachable and interesting. With the help of cartoonizer, astounding cartoon pictures immediately come into sight.

Example 2:
A lot of sci-fi movies often shape some superheroes, which can be seen as useful material for illustrators. The cartoon picture below is a useful instance where AI Image Cartoonizer is powerful enough to turn photo into cartoon at lightning speed. Compared with cartoonizer, an experienced artist also needs to spend hours on turning picture into cartoon.

Example 3:
Otherwise, you can also turn portrait into cartoon with the help of AI Image Cartoonizer. It is no exaggeration to say that the cartoon photo is more beautiful than the original one. The After face is rosy and vivid. The After eyes become much bigger and clearer, which deserves to be a high-quality anime picture. Without using cartoon filters, with just one click can you cartoon yourself online.

Part 3: How to turn photo into cartoon with AI Image Cartoonizer?
Step 1: Go to the official website of Toongineer Cartoonizerr.
If you need to turn photo into cartoon in large amounts, using cartoonizer is one of the most convenient ways. By entering the link, you will come to this product page. On this page, you can see the before-and-after comparison processed by cartoonizer. Click on Upload Image and you will turn photo into cartoon.

Step 2: Select a photo on VanceAI Workspace.
After that, it is necessary to enter VanceAI Cartoonizer Workspace in which you need to choose a proper mode-Cartoon; otherwise, Select Mode also includes Anime(AnimeGANv2) that mainly focuses on female portraits. If you also want to use this function, you need to make sure your photo is high resolution and has a clear face in it. Then you should click Start to Process.

Step 3: Download your cartoon picture.
On AI Workspace, you will find processed pictures by AI Image Cartoonizer. The workspace provides you with a place where you can compare the before picture with the after one, edit, or delete it. This tool also can cartoonize photo while not changing the original size as seen through the Output: 1173 x 630 px.

Conclusion
The comic book industry witnessed rapid development in the past, though the industry remains prosperous now. Drawing a lot of cartoon pictures within several days seems to be a challenging task. But most of you may know a comic book usually is comprised of hundreds of illustrations. And for some books without text, illustrations are the most important elements, which encourage readers to browse from cover to cover. Hence, the article perhaps gives you an affordable solution to turning photo into cartoon under the batch processing mode.
Additional Choices from VanceAI
AI Image Cartoonizer indeed helps you turn photo into cartoon, after which you can also further improve your cartoon pictures. VanceAI Image Enhancer is such an instance where you can recreate the details of cartoon characters and enhance image quality to a higher level with several clicks, that is to say, you may optionally regard the function of enhancement as the stage of post-processing especially if you have a higher demand for the quality of cartoon pictures.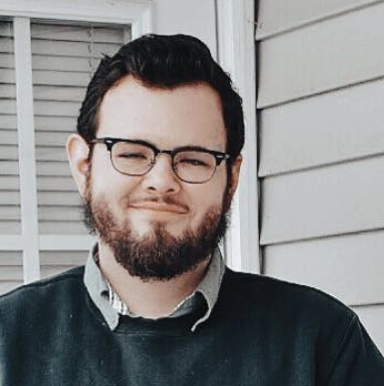 Taylor is a freelance SEO copywriter and blogger. His areas of expertise include technology, pop culture, and marketing.