Digicel is a Caribbean mobile provider that operates in 33 markets around the world. It provides network coverage for most of the Caribbean as well as Pacific Islands such as Fiji and Tonga. Lots of people throughout the world use Digicel as their main mobile provider, but did you know you can send top up to Digicel users even if you're in another country?

If your friends or family have run out of credit on their mobile and need to make a call or send a text, you can top up their phone directly and easily online. A lot of phone network providers are now making it easier for people to gift top up to others. It's become very popular as people from around the world can use it to easily get in touch with their friends or family back home at a fraction of the cost.
Whether you're sending top ups to relatives in Jamaica, Haiti, Panama, or anywhere else around the world, all you need to do is follow these simple steps.
Choose a Top Up Provider
There are a lot of top up providers out there and a quick search online will return many options. Ding is one option, which lets you top up Digicel numbers of friends or family in most countries. Choose a provider that offers coverage in the country you need, and that has good prices. You can easily compare the prices of phone credit and data online. Make sure you check to see if there are any bonuses included, as some providers offer special discounts and freebies.
Select the Country
You'll need to choose which country you want to send the top up to. Most providers offer a list of countries like Jamaica, Panama and others that you can quickly send a top up. Choose the country where your friends or family are currently staying and check with them that it's correct before you proceed.
Enter the Mobile Number
Sending a top up is as simple as entering the mobile number of the phone you want to top up. The country code should already be selected, so you just need to type in the rest of the number. Again, make sure that it's correct as you don't want to send to the wrong number by mistake. You may also need to select the operator that your relative is using.
Choose the Top Up
Ding offers lots of different top up options, letting you choose exactly how much you spend. It should show the cost in your currency next to the cost in the currency you're sending to. This makes it a lot easier to choose, and you'll have a few different options. Check to see if there's a discount offer available, as some sites may provide you with a bonus if you spend a certain amount.
Aside from sending a top up, you can also buy plans this way too. This is a great option if your relative is going to be using the phone a lot within a certain timeframe. For example, you can buy a 14-day plan that offers a set amount of data and unlimited local minutes. This will be a lot cheaper than buying the equivalent amount of phone credit if the phone is going to be used to make a lot of local calls.
Complete the Payment
You can choose a secure payment method from the options provided to instantly purchase the top up and send it straight through to their phone. Be sure to only use trusted phone top up websites that offer encryption when it comes to making a payment.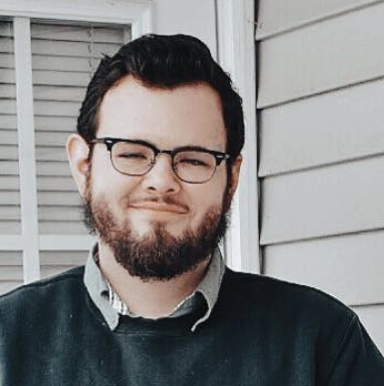 Taylor is a freelance SEO copywriter and blogger. His areas of expertise include technology, pop culture, and marketing.