The fanbase of Verizon is rising with each passing day. Well, that's because Verizon's network has lesser issues if compared with other carriers. However, chances for problem still exists that can lead to inconvenience to the users momentarily. One such common issue is the Verizon text messages not sending issue. Many users are complaining about it. However, you do not need to panic anymore because the fixes mentioned below can solve the problem quickly.
Method 1: Restart your device
One of the easiest and simplest solutions for fixing almost any problem when your phone gets old is to restart your mobile phone. Many people out there may find this solution silly, but often it works magically, and it can fix this issue in no time.
You only need to restart your mobile and boot it again. The software most often fixes several issues that prevent your phone from working correctly, and it may eventually fix the problem as well.
Method 2: Toggle to and from the Airplane mode
You don't need to need to enable the flight mode only when you are inside an airplane. The flight mode of mobile can turn off or on both the communication and network equipment. You need to look at your mobile's settings to see if you have mistakenly turned the flight mode on. It might just be the thing that is preventing your device from sending messages to Verizon.
But, in case you find that the airplane mode is turned off on your phone, you may turn it on and wait for a few seconds before turning it off again. Then try sending your message again and see if the problem still exists.
Method 3: Check your device's network settings
Most of the settings of the carriers out there are installed automatically. However, when it comes to Verizon, it is a step ahead. Verizon automatically detects the specifications, hardware, and other needful properties for optimizing the network configuration for you.
So, the auto-configuration needs to be turned on by you for the network settings. Then you will have to reset the settings to default. It will enable the network to solve issues associated with the network settings automatically. And also, you will be able to send messages through Verizon on your device again.
Method 4: Check message settings
Message settings are another important component when it comes to texting or messaging. And a single step may trigger the Verizon text messages not sending error. So, you must go through your device's message settings properly to find out if there is an issue.
And if you think that there is any problem with your message settings, fix it, and it might just solve your problem.
Method 5: Have a look at your app permissions
Most modern smartphones allow users to load tons of apps. But if you encounter the problem after installing a new application, you need to check the application permissions and find out if any app is screwing up the message settings.
You must not allow any app to have access over messaging if it does not need such permission. So, if you have any such application, uninstall it immediately for Verizon to work seamlessly like before.
Method 6: Update your firmware
Using outdated or faulty firmware can cause multiple problems on your mobile devices, including data vulnerability and Verizon texts not sending issues. So, it is always necessary to test your firmware before updating it to the latest version. It will make your mobile device work fit and fine.
Firmware must never be installed from any uncertified or unauthorized source. Instead, adhere to your mobile device's stock firmware released by your mobile manufacturer because they always know your smartphone better than any other guy, and they have already created the most accurate software for your mobile.
Method 7: Inspect your sim
Several users have been using the same sim card for ages, and if you are one of them, there may be a chance that your sim card is malfunctioning. And you may need to consider a new sim card for regaining access over messaging. You may also need to cut your old sim perfectly into nano or micro sim to have better access.
A sim card may be requested from Verizon as well for this purpose. Also, check that your sim card is inserted correctly or not. Switch off your mobile, then take out your sim card, then rub it with a soft cloth and reinsert it before switching on your smartphone, and check if the problem persists or not.
Method 8: Update the Verizon app
If you are using the old version of the Verizon app, you must update it as soon as possible, and it might just be the problem that is preventing your Verizon app from not sending a message.
Go to your App Store or Google Play Store and check if there is any update available or not. And if an update is available, do it instantly. It may solve your problem in no time. However, if you see that there is no update available for the Verizon app, check if your App Store or Google Play Store is updated or not. If not, try updating your Google Play Store or App Store.
Method 9: Check your mobile's space
One of the common problems that take place is that your mobile phone runs out of storage space. When you have insufficient space on your smartphone, it prevents you from sending or receiving any message. Moreover, it makes your device slow and prevents it from functioning quickly.
So, you need to make sure that your smartphone has the necessary storage for sending messages on Verizon.
What to do if you are unable to send text messages to a particular contact in Verizon?
If you find that you are encountering the Verizon not sending text error for a specific contact, follow the given below fixes:
First, delete that faulty contact and re-add it.
Check that if you have blocked them mistakenly.
Make sure that your recipient's mobile or contact number is correct.
Finally, check that if you need a particular country code for your recipient's number or not.
Conclusion
When it comes to messaging, several users are making use of Verizon. But it is still not up to the mark, and issues like the Verizon text messages not sending error need to be fixed yet. If the fixtures mentioned above do not work for you, you need to contact Verizon because they will diagnose your problem correctly. They offer expert vision and will assist you in fixing the problem of your message not being sent on Verizon.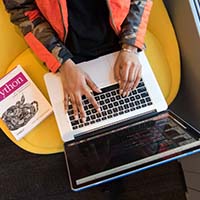 Nancy is a journalist with passion for technology. In her 12 years of experience, she has crafted some of the most detailed pieces that describe the importance, benefits, and progress happening in the technology world.