Despite all the variety on the smartphone market, choosing a perfect phone for yourself becomes more and more challenging. Why? Well, it takes a lot of research and time to find one smartphone to meet all your expectations. Due to the large variety, people struggle to make a final choice. They are afraid that something better could be around the corner.  However, finding 'the one' is quite possible if you follow the right steps. Here is a brief guide on how to choose a smartphone in 2021.
Operating system
Of course, the operating system plays the biggest role in your smartphone shopping. Usually, you should go with the operating system that you already know the most. This way, you have an easier time adjusting to a new device. Yet, sometimes it can be fun to switch things up.
Also, iPhone users will have a somewhat easier time choosing a new model, as fewer options are available (eight in total). Android users, on the other hand, can get lost in all the possible options on the market. On the brighter side, Android phones come in a great variety. Hence, you can be sure to find one for your budget and needs.
Brands
Some people are quite loyalists when it comes to brands. Such a strategy has its pros and cons. On the one hand, you don't have to go on full market research when needing a new smartphone. All you do is see what new models the preferred brand has to offer. Such users are already familiar with the service, design, and special features. So, their adjustment period is relatively short.
However, on the other hand, you can miss out on great models offered by other companies. A habit can be a powerful motivation to buy familiar things, yet there are plenty of fish in the water, so to speak, and some exploration won't hurt. Besides, each brand is known for certain unique features, like durability, camera work, overall performance, etc. So with each new phone, you will get a whole new user experience.
Budget
How much money you are ready to spend plays a big role in your smartphone shopping. For example, Android-based smartphones have a more diverse pricing range. So, you can have budget options or go for high-end phones. Apple products also have somewhat budget options, yet it means going for older models, which can be inferior to new Androids at the same costs. Overall, you should always establish a clear budget before starting your search.
Features
Today's market can offer us a great variety of devices. Each one of them comes with a set of special features that make a device special. So, sometimes, you should start with deciding on your priorities and going from there. For instance, think of what features matter the most to you or, perhaps, what new features you'd like to try. Thus, some people find cameras an absolute must. All the Instagrammers will prioritize high-quality cameras over anything else.
The phone's durability is another factor to consider. Some people find smartphone shopping pretty stressful. They don't want to go through it too often. So, it's better to find a smartphone with a promise of a long life. Other users love treating themselves to novelties on the market, so durability is really none of their concerns.
Battery life is also quite important for many users. Whether you work or study, a smartphone's battery can make a huge difference to you. No student wants a phone dying on them while they are reading the "Five tips to improve your academic productivity" or writing to their professors. So, to avoid that, you better learn about the phone batteries before making up your mind.
Things like the screen's quality, design, and storage should also be taken into account. For example, you want to enjoy your phone's appearance. It should sit comfortably in your hand and be aesthetically pleasing to you. Smartphones' screens are also very diverse today. Depending on whether you play mobile games or watch movies on the phone, a screen can make a big difference in your user experience.
Personal needs
Last but not least, think of what other factors can play a role in your smartphone choice. For example, some models come with a great variety of accessories, from phone cases to screen protection and headphones. So, you may research this market and see whether some of the accessories can change your mind.
Also, consider what other devices you already use or plan to buy and how compatible they will be with your smartphone of choice. For instance, if you want an Apple watch, buying an iPhone seems more suitable than Android.
Finally, see what other nuances, work necessities, or personal preferences can play a role in your phone. For example, do you travel much? So you may need adapters or waterproof features. Perhaps, two SIM cards and SIM adapters are essential to you.
The bottom line
In the end, today's market tries to appeal to every customer. That is why so many models have been created. There are high chances you can find the perfect one for yourself. However, to do so, you should define what perfect means to you. So, use these tips to guide you in your search. Good luck!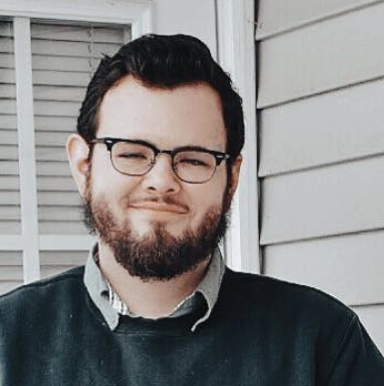 Taylor is a freelance SEO copywriter and blogger. His areas of expertise include technology, pop culture, and marketing.