What is Etcher?
Etcher is an open-source and free USB Bootable tool with multi-OS support. It is available on Windows, Linux, and Mac. It simplifies the process of image burning and can do it at a fast pace.
The developers intended to make Etcher a reliable SD card burner app that is simple for users and can work on all available platforms.

Key features of Etcher 
User-friendly interface: 

a first glance at the Etcher interface will leave you pleased. The developers have put in work to ensure the interface is clean-looking and appealing to the eye. It's a smooth and colorful app that is very easy to navigate.

Hard drive friendly: 

If you normally have a fear of wiping out your entire hard drive when creating a bootable USB, then you do not have to worry as Etcher offers an automatic drive selection that ensures you do not lose all your data accidentally.

Cross-platform: 

whichever operating system you are running on Etcher will work and run fine. The installation process is easy, and it is similar across all platforms.

Development: 

Etcher is fairly new, and this means that developers are constantly working on it to ensure that it runs smoothly and effectively. The developers are on course to improve the functionality and features. There are plans to include simultaneous writing for more than one drive.

Validated Flashing:

 Etcher will check that all the data on the file and disk are similar. This will make it impossible to write images on corrupted disks.

Open source: 

if you believe you have something to contribute to the development of this software, you could try honing your skills, made with HTML, JS, node.js, and Electron.
Download and installation 
Etcher can be downloaded from the official website and is easy to install. If you are running on Linus, however, there are AapImage files that do not require installation. Alternatively, you can use specific commands to get the software.

How to use Etcher
Using Etcher on PC is pretty easy. Once you launch it, its simplicity makes it very easy to navigate and understand. Etcher works similarly on every platform, and the steps to creating a live bootable USB are very near flash.
Step 2: Select the target device. Itsy to follow. Here are the steps to follow:
Step 1: Select the ISO file you want to will automatically detect and highlight the devices preventing you from accessing any from the internal storage.
Step 3: now, all that is left is to flash the image and wait for it to complete the process. It is that simple, and you should have your USB ready.

Conclusion 
Etcher has multi-functionality features that enable you to write images to both USB and SD cards which many similar utilities are unable to do. It does this with incredible speeds and is a completely free tool. The interface is just too appealing for an ISO maker, and the ease of use makes it even more attractive. If you consider yourself a distro hopper, then Etcher is the exact utility software for you.
For extra functionality, you can order EtcherPro. EtcherPro is a stand-alone hardware device that will give you the ability to write multiple cards or USB devices at the same time. It will achieve all this with incredible speeds.
FAQs
Is Etcher safe?
Etcher will verify the ISO image, making sure that you effectively eliminate the possibility of accidentally corrupting your USB drive. Connect only the device you intend to make bootable, and the system will automatically detect and select it for you. 
Why is my drive not bootable?
Etcher can copy images to drives byte by byte without affecting the final device. This will mean that some images which require extra attention to be made bootable will not work immediately. It is recommended you use software dedicated to those specific images.
How can I configure persistent storage?
Etcher, unfortunately, does not support this feature. There are programs out there dedicated to making GNU/Linux live USB drives that have this feature. UNetbootin will give you the best of this functionality. 
How can I recover the broken drive?
Things can sometimes happen, and your USB is halfway flashed. You might find it difficult to fix this issue using most graphical tools, but Etcher will give you the option to completely erase your drive and start the process again. 
How do I run Etcher on Wayland?
Etcher runs on Electron, which is based on Gtk2. This normally does not run on Wayland. Consequently, the XWayland Server offers backward compatibility that enables you to run any X client on Wayland, which includes Etcher. 
If it still doesn't work, ensure that the xwayland. So module has been loaded and declared in your Weston.ini.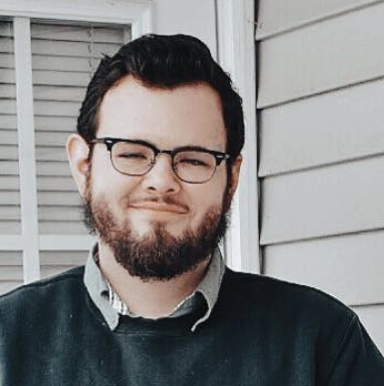 Taylor is a freelance SEO copywriter and blogger. His areas of expertise include technology, pop culture, and marketing.