Currently, there are many cryptocurrencies and exchanges, the number of which continues to grow every day. Before you place your cryptocurrency, you should decide on the platform where the auction will take place.
How To List New Cryptocurrency On Exchange?
When developing a new coin, it is essential to remember that if you list your cryptocurrency on exchange, it will have more features when you buy it. A particular cryptocurrency ranking will help you choose a more profitable trading option.
Before starting the process, you first need to submit a listing to the exchange, which is one of the most critical points. Listing is the process when your cryptocurrency is included in the "list," and it will be possible to perform various actions on the exchange with it. Next comes the agreement on cooperation between the business and your project. At this stage, specialists analyse your team, project, and missions, determining whether they correspond to the exchange principles. Then the platform administration considers the technical features of your project, and after that, an agreement is concluded between your project, and the exchange and cooperation begin.
Steps To List Your Cryptocurrency On Exchange
The listing makes your token available for sale on the exchange and helps you enter new markets. Listing helps to buy and sell coins quickly. There are several steps to listing your cryptocurrency on the platform.
Choose The Exchange
How to list your cryptocurrency on exchange? This is a lengthy process that should start with choosing a trading platform. The choice of exchange is an essential factor for those who decide to create and launch the sale of their cryptocurrency. First, you should pay attention to such factors:
Transaction fee.
The transfer fee.
The time the transaction will take.
Withdrawal commission.
The liquidity of this exchange.
Security level.
Quality choice of platform will ensure you successful trading and good income. Remember to ensure that the platform provides multi-factor authentication and that the people who manage it are public.
Communicate With A Preferred Cryptocurrency Exchange
When choosing a cryptocurrency exchange, it is essential to find out all the nuances of its work. In general, any business has the following algorithm:
Sellers create an order to sell coins and buyers to buy.
Further, this information gets into the list, which indicates all the information on the conditions under which you want to conclude a deal and how to list a cryptocurrency on an exchange.
After that, if the buyer and seller are satisfied with all the conditions, the orders cover each other, and you disappear from the list of demands. It is considered that the transaction is completed and you have received your funds.
Preparing Necessary Documents
Do you have a question about how to list new cryptocurrency on exchange? Foremost, you should pay attention to the listing process. This procedure implies a rather laborious process that needs to be approached with great responsibility, and a roadmap needs to be prepared. This is a document that describes the project in detail. You must specify in it:
What is the purpose of the project?
Provide all technical documents.
Provide information about your team.
After analysing the information you provided, the exchange administration permits to place the coin on the site or rejects the request. Next, a contract is concluded, and you are given access to bidding.
Applying
There are two options for applying for listing:
 On one's own.
 With the help of an agent.
The first option has its difficulties since you have to go through the whole process yourself, but this process is not as complicated as it might seem. On the exchange of your choice, there is a "Listing" or "Apply to Listing" button with which you can easily submit a listing application. If you plan to apply on your own, it is essential to be extremely careful and careful with the choice of platform, as you may encounter scammers. Working with an agent is much easier; he will explain how to list your cryptocurrency on exchange. He is already familiar with the platform and its work in advance. He will be able to help your project get listed on the exchange faster and more profitably, wholly accompanying you in this process.
Acceptance
Before listing a cryptocurrency on an exchange and after submitting a listing, your project goes through an initial check on the business. After that, you are contacted by email by a member of the team of this platform. You may be asked additional questions on the outcome, of which a decision will be made on the acceptance of your application and the placement of your project on the stock exchange. After completing all the stages, you conclude a non-disclosure agreement and begin your work. The volume of information on various sites can be huge, and it is essential to filter information and choose the right platform for trading so as not to become a victim of scammers.
Things To Pay Attention to
When choosing an exchange and wondering how to list my cryptocurrency on an exchange? It is essential to pay attention to such indicators:
This average daily volume can be overestimated, but it is one of the leading indicators when choosing an exchange.
In most cases, the exchange's geography indicates the central regions where the participants come from.
The cost of listing, usually for many, is crucial. Each exchange has a listing fee. You can find out the listing price in advance, even before applying, and decide whether it suits you or not.
Conclusion
Developing your coin is a rather serious and responsible process that requires care and patience. Never rush to choose an exchange for trading because a poor choice of platform can lead you to hunters who are just waiting for your mistake. Try to consider all of the above points, and your balance on the card will increase rapidly.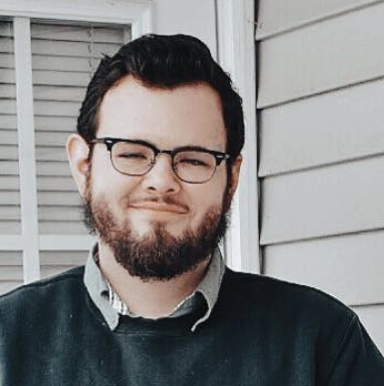 Taylor is a freelance SEO copywriter and blogger. His areas of expertise include technology, pop culture, and marketing.