You have definitely come across the term "team extension model" when searching the web for software engineers to assist you with a project since outsourcing services are becoming more sought after.
Depending on your company's requirements, the team extension outsourcing strategy may include bringing in a group of highly skilled programmers to work alongside your existing staff.
Using this technique, businesses may save money on hiring and retaining professionals, as well as on managing their projects.
Work with an outsourcing partner in, say, Europe, and you'll have access to a far larger talent pool from which to recruit the finest professionals available to bolster your team rather than being confined to those available in your immediate vicinity.
The proper software team extension with specialized abilities may be found and hired more rapidly using the team extension concept.
How Does the Extended Team Function
The procedure for expanding an IT staff through outsourcing is, in most cases, easy to understand and carry out. There are several well-established outsourcing firms throughout the globe that provide this service, for example, DataArt is a multinational software engineering company known for its human-centered approach to problem-solving – https://www.dataart.com/. You may already be aware that various nations in Eastern Europe, such the Ukraine, Poland, the Czech Republic, and so on, are the top destination for outsourcing software development.
Companies that have been in the IT industry for a long time often have access to software engineers that have a broad variety of experience, expertise, and language proficiency. It provides them with an edge over competing agencies and speeds up the process of finding and assembling a team to meet your needs.
It is not enough to simply provide high-quality services in order to be an effective offshore team extension; you must also earn your client's confidence and integrate yourself into their team so that you can work together to find solutions to their business challenges. Only then will you be able to be an effective offshore team extension.
Competence Expansion vs. Dedicated Development Team

There are a few distinct outsourcing models, but they can all be boiled down to two: team extension and specialized development team. Yet not all company heads know what sets them apart and how to choose the best option.
The difference between an extended team and a dedicated development team is that the latter is comprised of members of your in-house personnel, while the former is located at the office of your outsourcing provider.
The goal of this technique for growing teams is to bring in new members who have specific technical expertise that the current team doesn't have. At the same time, your project's specialized team is assembled from the start to include any and all experts who will be required as work progresses toward final delivery.
In conclusion, companies who are prepared to have a long-term connection with an outsourced vendor and are open to augmenting their internal team with external expertise would find the team extension model to their liking. This partnership is ideal for large, ongoing development initiatives because of the extraordinary outcomes they are capable of producing together.
In terms of dedicated teams, this approach might be useful if you are not yet prepared to house a new team at your location but still need to get the task done. This method will work well for simpler, shorter-term tasks.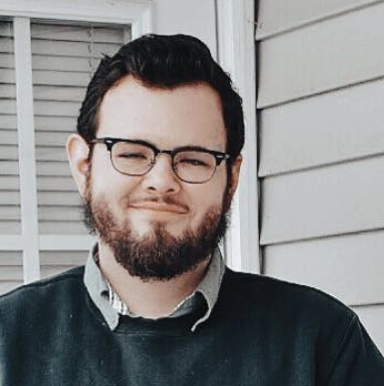 Taylor is a freelance SEO copywriter and blogger. His areas of expertise include technology, pop culture, and marketing.