Free software and application download sites are increasingly used by Internet users because of their importance. They allow anyone to have access to a coveted free software instead of the paid version. However, due to their bad experience, many Internet users have complained about the famous download site Softonic very frequently. For them, their devices are infected with malware, ransomware that may destroy their files. In this article, you will find out if Softonic is safe to download and install software.
Softonic overview
For new users who do not know what it is yet, it is worth telling them that it represents a download site. However, the answer to the question what is softonic does not stop there. Created in 1997 by Tomás Diago, it belongs to Softonic International, a company based in Spain, more specifically in Barcelona. In fact, Softonic describes itself as a software and application hosting site for smartphones, desktops, laptops and tablets. It has more than a hundred million users and millions of daily downloads. Due to its popularity, this hosting platform is available in 18 languages in order to make it easier for these millions of users.
Software review before publication
Being a very popular download site, many developers submit their games, applications and software in order to get more ratings. Previously, programmers submitted their software through the Softonic Developer Hub. Due to security issues, the developer hub has been removed. Now, security measures are taken to check the reliability of software and applications offered on the platform. Therefore, as a developer, if you want to submit your software program, you should contact Softonic's sales team. Once submitted, the software is examined by the platform's editors in order to ensure that it is free of any viruses or malicious programs. If the program meets the required criteria, then it is added to the catalog. To ensure the efficiency of the work, human beings also participate in the control, in addition to the used antiviruses.
Reliability of software and applications
At present, it is very rare, if not impossible, to download software containing malicious and fraudulent programs from Softonic. The new Softonic Security badges warn users about the software they want to download. There are three levels represented by the following colors:
Green badge (healthy): the software has been scanned with over 50 of the world's most popular antivirus programs, as well as the URLs associated with it. Therefore, it poses no threat to your computer. Examples of such software are VLC and Google Chrome.
Yellow Badge (Warning): These programs contain software that is likely to be malicious. However, this may be a detection error on the part of the antivirus programs that report this software.
Red badge (blocked): These programs are malicious. You cannot download it.
Softonic guarantees the security of your smartphones, desktop and laptop computers. All security measures are taken to support and satisfy the needs of each user. With security badges, you won't have to complain about downloading malware.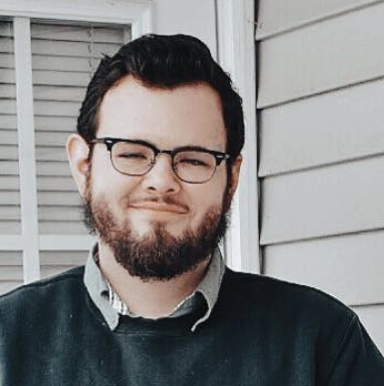 Taylor is a freelance SEO copywriter and blogger. His areas of expertise include technology, pop culture, and marketing.