Did you know that you can replace expensive cable equipment for your entertainment with a Roku? Roku provides numerous features, HD qualities, and functions. For example, it permits users to watch multiple entertainment channels seamlessly and without internet ads.
In addition, the Vizio Smart TV has intelligible HD views and quality sound that support the utilization of Roku. Here's a guide on how to get Roku on Vizio smart TV.
What's Roku?
Roku refers to media streaming gadgets connected to your Vizio smart TV. Both the device and the TV need to be connected to the same network to enable you to enjoy music, TV shows, movies, and other online content from your TV set. Like a PC, the trivial setup requires the internet to link the devices and provide you with ultimate entertainment.
Roku is classified into three, namely:
Roku Streaming Stick: The streaming device resembles a USB flash drive and utilizes a "plug and play" Once you plug the Roku stick into your TV's HDMI port and ensure seamless internet connectivity, the streaming is initiated on your device.
Roku Box: This refers to a standalone streaming device. It's compatible with Wi-Fi and ethernet internet connectivity via a broadband router.
Vizio Roku TV: Your Roku TV doesn't require a separate streaming device like a stick or box to support online content. It has an inbuilt Roku operating system to the Vizio TV. Thus, you can watch and stream your favorite online content, music, videos, and gaming by connecting your Roku Vizion TV to the internet.
Roku Setup on Vizio Smart TV
Roku channel provides live TV streaming services with 270+ live linear channels with over 80,000 free movies and TV shows. Additionally, the Roku library has a set of entertainment programs, including HD gaming. Users with Vizio Roku TV do not incur the costs of purchasing a Roku box or stick since the TV has an inbuilt Roku component.
Roku Setup on Vizio Smart TV guarantees quality streaming of all video, music, gaming, and free movies. Language barriers or diversity may lead to content that has subtitles. However, not all users prefer watching content that has subtitles. If you need your content without subtitles, you can learn How to Turn Off Subtitles on Roku and exempt them from your online streaming.
Roku streaming devices collectively assemble all of your favorite streaming services into a hub, including Amazon Prime, Hulu, Netflix, Starz, and many more. You may access each of these applications directly on your Roku device without ever having to navigate from it on your Vizio TV with a simple download.
How to Get Roku on Vizio Smart TV

The process highlighted below enables you to set up Roku on your Vizion smart TV before you start the actual streaming:
Connect your Roku device, i.e., Roku stick or Roku box, to the Vizio smart TV HDMI port
Turn on your Vizio TV and use your Vizion remote to change the source of input, that is, HDMI input
Upon connection, you can use your Vizio smart TV's Roku devices of your choice.
Why Isn't Roku Working on Your Vizio TV?
To utilize Roku on your Vizio TV, connect the system to your Vizio smart TV through the HDMI port. Your TV will recognize the device once it has been properly installed, and you will be guided through the procedures to connect Roku to your Vizio TV so that you may immediately access its content. However, some users have reported that Roku has troubles when connected to their Vizio TV, making them wonder what the problem is.
Could it be that Roku isn't operating on your Vizio TV because you're utilizing an HDMI port that isn't working correctly? Try plugging the device into a different HDMI port, and make sure your TV is set to the correct input. Roku will not appear or work if the input is incorrect.
How to stream with Roku on Your Vizio Smart TV

Once you get your Roku device connected to your Vizio Tv, you can now stream content online. Below are the ideal steps to follow to watch Roku channels and stream other online content on your Vizion smart TV:
The first step involves setting up your preferred Language, and you need to click on the drop-down, select your language, and click "OK"
Set up your network by selecting the Network site to choose your network and stream without delay. Once you select the proper network connection, you find impeccable Wi-Fi connectivity.
Upon internet connection, the Roku device may compel you to update it to the latest version. Therefore, you need to Update, Install the updates and restart your device.
Use your Vizio remote and select your preferences. Roku enables you to select multiple choices during the initial stages, but you are not limited to adding more in the future.
Now Sign In to your account or Sign Up for a new account if you are a new user.
The setup process automatically saves all the preferences you've selected and enables you to enjoy unlimited entertainment.
You can now stream and watch your preferred online content with Roku on your Vizio smart TV.
By following the above steps, your Roku device is ready to use. Now can stream your favorite online content on your Vizion smart. If you experience any delays, check Why My Roku TV is so Slow. Slow internet, service outages, congested networks, or Roku device damage may lead to delayed streaming. However, Roku devices provide you with exceptional features with a seamless internet connection. You enjoy multiple and linear channels, music, and free movies.
Steps to Follow While streaming Roku on Vizio TV using Airplay
You can use Airplay to set up Roku on your Vizio smart TV since it's not available on Vizio. Here are the simple steps to take:
Download the Roku channel from the app store on your iPad or iPhone
Connect your Vizio smart Tv and your iPad or iPhone on the same network or Wi-Fi
Search and select the video or movie you'd like to watch on the Roku channels you've installed on your apple device, and then choose the Airplay option
Select Vizio smart TV from the list and get seamless entertainment on your Vizio TV set large HD screen
Unfortunately, Roku Channel is not available natively on VIZIO Smart TV. There's a likelihood that users will get launch a native app for VIZIO Smart TV in the future, but for now, Apple AirPlay or Google Cast is the only option for streaming.
How to stream Roku on Vizio TV via Google Chromecast
If your smartphone has an inbuilt Android operating system, there's a likelihood to have Chromecast feature, and here are simple steps to follow:
Launch the Google play store, search and install the Roku channel on the android device.
Connect both the smart Vizio TV set and the android phone to the same internet connection,
Select any content you'd wish to watch on the android phone and click on the Google cast icon
Search and select Vizion TV on the google cat list, and enjoy viewing the content
Roku is now available on Vizio TV. You can connect the Roku Channel to several types of providers, and the platform is viable for all your entertainment. It's also straightforward to set up the connection.
You may use your Vizio TV linked with the Roku devices and find impressive capabilities. Users get a myriad of benefits from the Roku devices.
Vizio TV Connectivity and Verification
Since Roku is a streaming device, it will require the use of a network to function and run all of the programs you intend to use. Before you can even launch Roku and search for content, you'll need to connect to a network while setting up your device. What can you do if you're in the middle of this process and your Roku device won't connect to your network?
If your Vizio TV doesn't connect to Roku, double-check that you've input the correct password you used to sign in while setting up the device. You can rest your password or router by rebooting it. Then, unplug the router from the power source for 30 seconds and reset it with a strong signal of connectivity and the correctly validated password; your Roku device and Vizio smart TV work accordingly.
Conclusion
Roku is an ideal platform to create enjoyment for users. The streaming device enables users to access videos, TV shows, and music via internet connectivity. Setting up and using Roku is easy, and you can relish great features using the device on your Vizio smart TV.
Roku offers the best streaming services, and a combination of Vizio smart TV and Roku services transforms your world of entertainment explicitly. With the step-by-step guide provided above, it becomes easier to set up the Roku services and enjoy exceptional features on your Vizio smart TV today.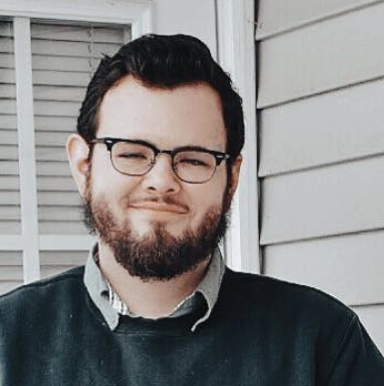 Taylor is a freelance SEO copywriter and blogger. His areas of expertise include technology, pop culture, and marketing.