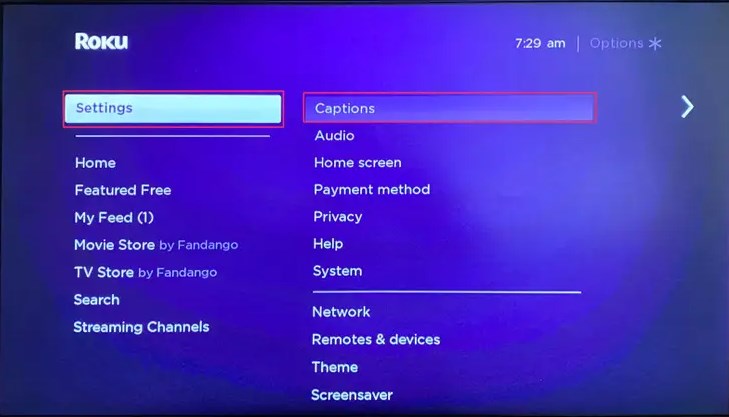 Films and programs are acted all over the world in different languages, and some of them are aired globally or regionally on different media platforms. For instance, we have Hollywood, Bollywood, Nollywood, Chinese, South African, Filipino, etc., films and soap operas, and some of them are aired by major media houses, and other distinguished channels. Due to the language diversity and barrier that is spread across the world, the viewership would like to understand what is being said in the film, or program that they are watching.
That is where subtitles chip in, to let the viewer know what is being said by the actors and actresses. For instance, if the characters are speaking in English, and the viewer does not understand it, they will turn on the subtitles feature on their Roku TV, and select their preferred language, so that they can read what the characters are saying in a language that they know.  By so doing, they will understand and follow the film or program, even if the characters are speaking in an unknown language, and understand what is being said.
Some of the reasons why the viewer needs subtitles include:
Language barrier: When the viewer does not understand the language that the characters are speaking
Accent barrier: Even if the viewer understands the language, they cannot hear what the characters are saying, because of the accent
Noise: When the viewer is watching in a noisy place
Audio problems: When the film or program has low or no sound, or the TV's speaker has issues
However, if you are absolutely OK with the film, or program that you are watching and you are not experiencing any of the aforementioned problems, you will not require subtitles. And if the subtitles are on, you may find them distracting, because when the words keep on popping up at the bottom of your screen, you will be tempted to read them, instead of concentrating on watching the action that is taking place in the film, or program.
That is why you should turn subtitles off, if they are not necessary, so that you can fully enjoy watching. You will learn how to do it in this article, not only on Roku, but also on other platforms.
What you need to know about subtitles/captions

Subtitles are also known as captions, and they are the verbal transcription of what the characters say in a film, or program. The exact words that the actors and actresses speak in the film or program are written on your screen, for you to read. Moreover, the subtitles can be in a known or unknown language, but you can select your preferred language option if it is available.
How to turn off captions on Roku
As earlier said, subtitles can distract your watching experience, when you do not need them, and that is why you have to turn them off.  This is the procedure that you should use:
Your Roku device must be turned on, and this is done by pressing the power button on the Roku TV, or using your remote, when the power cable is plugged in, and the socket switched on. Secondly, ensure that your Roku Smart TV is connected to the internet, and the Roku software is up to date. If not, you should update it before proceeding.
Press the Home button on your remote, and move to the Settings menu. After this, go through the options, and choose whether you want to switch off the closed captions on Roku for a particular program, or for all shows.
Click on the accessibility tab, and you will open a menu that has multiple options. From here, you will make the adjustments that you want, on diverse caption options. You will set them according to how you prefer. Alternatively, you can skip to the next option.
You will find that closed caption options are found under the captions option, instead of the Accessibility option.

Click on the Captions Mode option, and you will see three options:
On always
Off
On replay
Choose the captions mode that you want to activate
The On Always option turns on subtitles for all shows that you watch
The On Replay option is designed for those who are a little bit slow in understanding dialogues. This option shows the closed captions for some seconds after rewinding. Otherwise, they remain off
The Off option turns off all subtitles for all programs that you watch on Roku
How to turn off subtitles when watching a show
If you do not prefer turning the subtitles off/ on for all programs, or films that you watch on Roku TV, you can turn them off for a particular one. For instance, some distinguished streaming channels like:
Discovery Plus
Hulu
YouTube
Netflix
The above have a quick option to turn subtitles on/off on Roku by just making a few clicks. When you are watching a show that has turned on subtitles, you can turn them off by doing the following:
When the playback starts, use your Roku remote to press the asterisk button, to open the Options menu
Find the Closed Captioning option, and select one of the following options in the menu:
Off
On always
On mute
On replay
However, not all streaming channels permit you to turn the subtitles on/off. You may try doing it on some, and they fail. So, do not panic and bother yourself, thinking that your Roku TV has a problem.
How to turn off subtitles on Disney plus Roku, HBO Max, Netflix Roku, Hulu, Amazon Prime
The procedure of turning off subtitles/closed captions on HBO Max on Roku, Disney Plus, Hulu, Amazon Prime, and Netflix are similar. Wherefore, follow these steps to accomplish it:
Open any of the aforementioned apps on your Roku TV
Open any film, or TV show that you want to watch
Press the asterisk button on your remote
An option screen will open, which has diverse options in settings. Navigate to Accessibility, and you will see the captions mode
Move to the closed captioning option, and use the left or right arrow button on your remote to switch off the subtitles. You can also choose to mute captions, or turn them off/on
What to do when Roku close captioning remains on

You may suddenly start seeing closed captioning on your Roku TV when you are watching. It could be that the closed captioning was turned on by someone else. It could also have happened as a result of a system upgrade. Another reason could be that, the channel that you are watching has its own captioning settings, which over-rule the ones on your Roku TV.
To solve this, you can check the System Wide Settings by following this procedure:
Go to the Roku Home screen
Move to settings
Select Accessibility
Choose Captions mode and ensure that it is Off
Alternatively, you can check the channel's settings:
Go to the channel's home screen, and check whether it has its own screen. Closed captioning options are often found within the settings for subtitles, audio and accessibility
Check your current content's settings, when you bring up the playback's controls of the channel. Specifically, look for a button that has a CC inscription on it, or anything close to subtitles and audio
When you try the above solutions and they do not work, you can reboot your Roku TV. Alternatively, do a factory resetting
How to change subtitle language on Roku
Most Roku and other TV brands have English as the default subtitle language. If you prefer retaining them on your screen, you can change the language to the one that you understand, because there is no need of having incomprehensible subtitles on your screen. Wherefore, you can change them very conveniently using the following procedure:
Press the Home button on your Roku stick
Use remote arrows to move and open Settings, and navigate down the page
Select Accessibility from the menu
Choose Captions preferred language. Then choose your preferred language from the displayed list
After this, your subtitles will appear in your selected language. This article has comprehensively covered how to turn off Roku subtitles, and it is a very simple procedure that does not require any experience, or expertise. When you follow the laid out procedure, you will do it in a few seconds.
Conclusion
To recap this accurate write-up, you are now well-informed about how to turn off subtitles and closed captioning on Roku & other channels, and how to change the subtitle language to the one that you understand. If you want to reverse the default subtitle language from the customized one, reset your Roku TV back to factory setting. By so doing, you will stream films & programs without being distracted.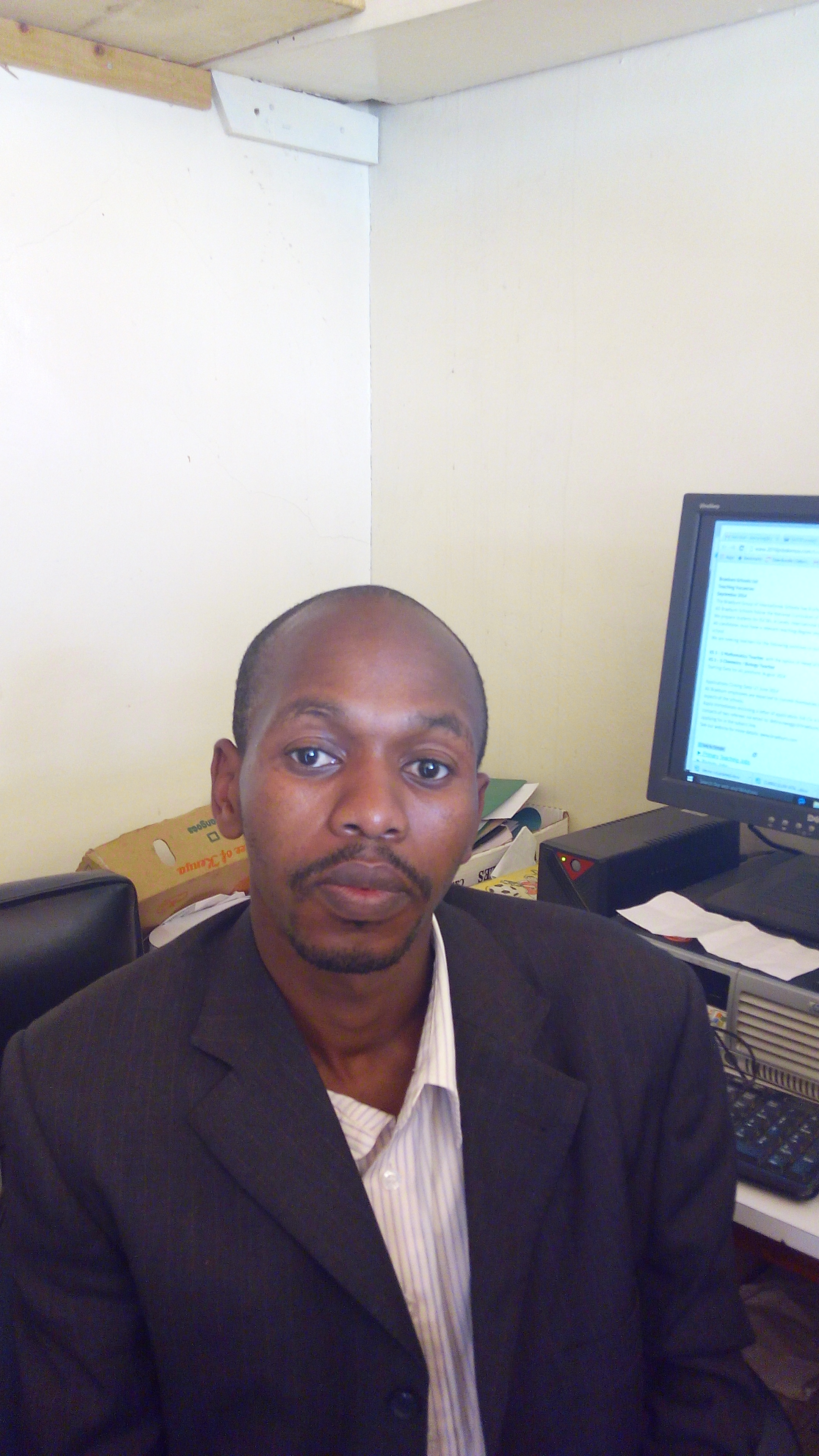 Denis is an article/blog and content writer with over 3 years of experience in writing on different niches, including product reviews, buyer's guide, health, travel, fitness, technology, tourism. I also have enough experience in SEO writing.