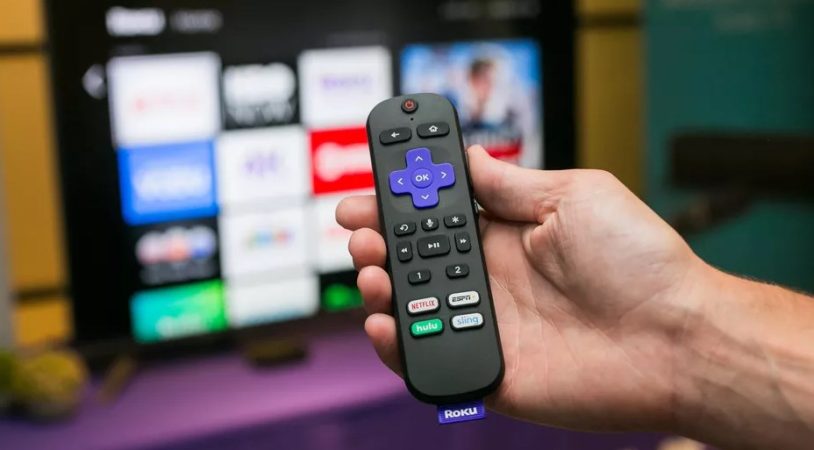 Roku TV's manufacturer is concerned about your viewing experience, and they integrated a voice narrator (also known as an audio guide feature) into the smart TV. When you enable it, it reads aloud the text that appears on the screen for you, to make it easier to follow.
It is convenient for those who have eye problems, who cannot read the size of the font that the text is written in, or those who are myopic. They listen to the voice narrator instead of straining to read what is written on the screen. However, those who are well do not prefer using it.
If this feature has been turned on, on your Roku TV, you may want to turn it off, but you do not know how. This step-wise guide will teach you everything that you need to know about turning the Roku voice off.
Since some people do not how this feature is turned on, in the first place, let us look at activating it first before looking at how to deactivate it.
How to Turn Off Voice on Roku

When you press the asterisk button 4 times consecutively, you will see a popup appearing on your Roku TV screen notifying you that an audio guide has been enabled. That is how this feature gets activated.
NB: You should be very careful when handling your remote, especially when you are idle, or talking to another person because you may press the asterisk button obliviously and activate this feature without knowing. A guest or a child can also activate it without their or your knowledge.
You can see how easily the voice feature is activated.
More info about the voice feature
The voice or text-to-speech feature is an audio guide that basically reads everything that is written on the Roku TV screen. It helps you to navigate the menu, listen to films, programs, procedures, recipes, etc. This feature reads the entire Roku interface.
This audio guide is available on:
Roku Premiere+
Roku Express+
Roku Streaming Stick
Roku Ultra
Roku TV
Roku Premiere
Roku Express
Apart from enabling and disabling this feature, you can also customize it to speak at your preferred volume and rate.
Turning off Roku voice with your remote
You can easily and conveniently turn off the Roku audio guide with your remote, and this is the easiest and quickest method.
Just like how you press the asterisk button on your remote four times consecutively to turn on the audio guide; that is same method that you use to turn it off. Press the asterisk button 4 times consecutively on your remote, and the audio feature is automatically turned off within a few seconds.
Which other method can I use to turn off the voice feature on Roku?
If you use the aforementioned method on your Roku and it fails, you can use the following procedure. This is a long procedure that has to do with your Roku TV settings as follows:-
Press the Home button on your Roku remote, which opens the Roku Home Screen
Choose the Settings option that is located on the left-hand side menu on your Roku TV screen
Choose the Accessibility option that is found under Settings
Choose Audio Guide under Accessibility
Choose Off to disable the option
The voice feature will turn off
This is the second procedure of how to turn off the Roku TV voice feature. If you want to reactivate it, you will follow this very procedure, but choose turn on.
Disabling the voice feature shortcut
If you have children who keep on tampering with the audio guide feature on the remote from time to time, you may choose to disable it on your remote by following this procedure:
Press the Home button on Roku to open the Roku Home Page
Go to menu
Select Settings
Select Accessibility
Choose Audio Guide
Choose the Shortcut option
Choose Disable
By so doing, the shortcut will not work. If you want to confirm, you can take your remote and press the asterisk button four consecutive times to see whether the audio feature will work.
How to Customize the voice guide on your Roku

You can conveniently customize your voice guide by either increasing or decreasing the volume and speech rate. What is speech rate? This refers to the speaking speed of your audio guide: either slow, normal, fast, or very fast. Use this procedure:-
Press the Home button to open the Roku Home Page
Choose menu
Choose Settings
Go to Accessibility
Choose Audio Guide
Select Speech Rate, and choose the speed of speech that you want your audio guide to speak at, among the four options that are given on the right-hand side of your screen under Accessibility
It is as simple as that. After following the above steps, you will have set the speech rate according to how you want it to be.
Setting the voice guide volume
Volume refers to the loudness of your audio guide. There are three options that you can choose from to set your volume: low, medium, and high. This is the procedure of how to set the volume:
Press the Home button on your remote to open the Home Page
You will see the Menu
Select Settings
Select Accessibility
Choose Audio Guide
Select Volume and you will see the three volume options on the right-hand side of your Roku screen
Choose your preferred volume option
Why is my Roku talking to me?
There are a few possible reasons why your Roku might be talking to you. One of the most common problems is that the Voice Remote feature might be turned on. This can be frustrating if you don't know how to turn it off.
In some cases, you can disable the audio guide, but the voice narrator fail to stop. This could be as a result of audio descriptions on your TV show or film. Follow these steps to disable them:
Go to the subtitles and audio tab of the channel
Select the audio description option and disable it
This will turn off voice on Roku TV and stop the narrations.
Roku closed captioning
Apart from the Roku audio guide/voice narrator, there is also another guide called closed captioning. As aforementioned about the voice narrator, which is beneficial to those who have sight problems, closed captioning is beneficial to those who have hearing issues. The audio narrator cannot help a person who has hearing problems.
In fact, regardless of whether the sound is loud and clear or of poor quality, if the viewer has hearing problems, the voice narrator will not help them. That is why closed captioning was set in place to sort out this class of people.
What is closed captioning? This is the opposite of text-to-speech, and it converts speech-to-text for the viewer to read what is being said. It is quite beneficial, especially when you are watching a film or program in a noisy place, when the sound quality is poor, when you cannot understand the language that is being spoken, or when you cannot understand the accent of the characters who are speaking.
For instance, when a Russian speaks in English, they speak with a Russian accent and mispronounce words. Therefore, it can be hard for you to understand what they are saying. Likewise to when whites speak in English and Africans cannot understand the white accent and vice versa.
In such cases, the closed captioning is very helpful because the viewer reads the captions and understands what the characters in the film or program are saying. Therefore, instead of just watching the video without following the storyline by listening, simply because of the noise or because of not understanding what is being said, you will follow the captions and understand everything.
What are captions?
The audio of the film or program is transcribed, and the text is displayed on Roku TV. However, the film or TV program must support closed captioning for the text to be displayed on the TV screen. Closed captions can be enabled or disabled in the settings under Accessibility.
Even if the characters are speaking in Russian, Spanish, Mandarin, or in any other language, the captions can be changed and written in English or another language for the viewers to read and understand. Therefore, captioning is not only beneficial to those who have hearing problems or disability, but also breaks language barrier, so that the viewer can understand and enjoy watching a film or TV program.
Roku TV is concerned about the welfare of their viewership. Those who have sight and hearing problems or disabilities are catered for to enable them to watch and understand what is rolling out on their Roku TV screens.
Conclusion
In conclusion, you now know how to turn off voice on Roku because the stepwise procedures have been well articulated for you. If you want to watch without the audio guide, you can simply turn it off using the shortcut method or the longer one.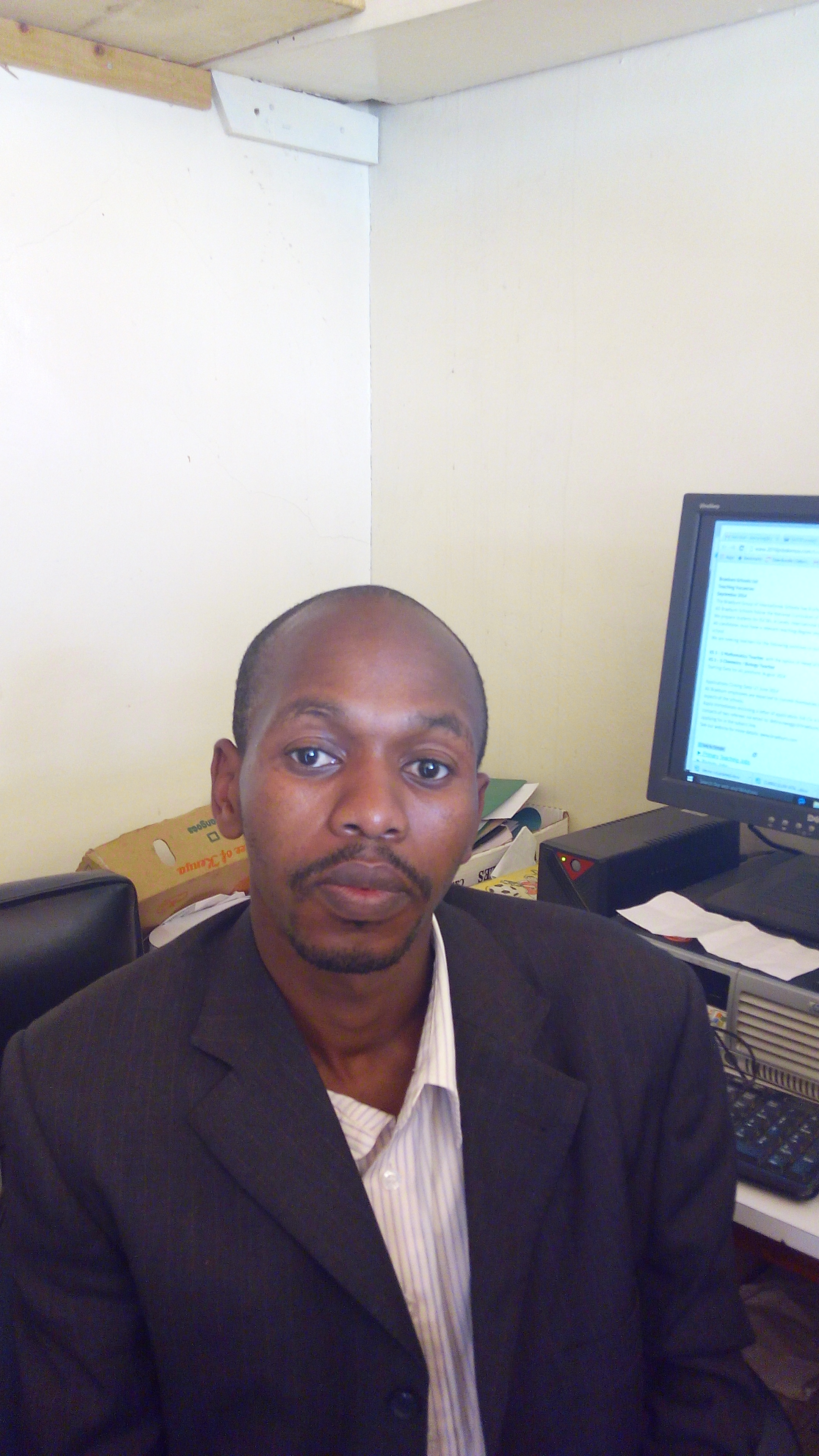 Denis is an article/blog and content writer with over 3 years of experience in writing on different niches, including product reviews, buyer's guide, health, travel, fitness, technology, tourism. I also have enough experience in SEO writing.