DDI is a collection of DNS, DHCP, and IP address management (IPAM) solutions that assist enterprises in managing their IP addressing, DNS, and DHCP services to enhance overall availability and save operating costs, allowing for scalability to support corporate growth.
DDI is provided by a variety of providers, including large IT vendors (Microsoft, Cisco, Alcatel-Lucent, and BT), midsize DDI-centric vendors (Infoblox and BlueCat), and smaller and/or regionalized players (EfficientIP, Nixu Software, and Men & Mice). Mainly Infoblox is widely used and BlueCat is the main Infoblox competitor in the market.
In this guide, we will explain to you the main things about the DDI market so continue reading.
Market Definition
DDI solutions increase the overall availability of IT infrastructure while lowering operational costs. These solutions are designed for server, network, and other infrastructure and operations professionals who are responsible for DNS, DHCP, and IP address allocation in their businesses. DDI products are used by infrastructure and operations administrators to handle DNS and DHCP services daily, as well as to provide a systematic workflow for basic network operations (for example, adding printers or servers, allocating IP ranges for new branches, etc.).
Firms use DDI solutions to replace rudimentary tools (such as spreadsheets) for maintaining IP addresses, as well as to get better control and procedures for managing network changes.
DDI solutions are often priced similarly to networking devices, with a one-time hardware/software purchase price and a yearly maintenance fee. Deal size and volume (i.e., the number of IP addresses managed), overall topology/architecture, vendor, and negotiated discount rate are all factors that influence the price. For the initial hardware/software purchase, vendors' list pricing normally varies from $1 to $3 per IP address, plus an annual service fee in the range of 14% to 18% of the original hardware/software cost.
DDI Market – Competitive Landscape
Infoblox, Inc., Cisco Systems, Inc., BlueCat Networks, Inc., Nokia, TCPWave Inc., PC Network Inc., Men & Mice, EfficientIP, ApplianSys, FusionLayer, BT Diamond IP, Microsoft Corporation, and NCC Group plc are some of the prominent industry competitors profiled in the worldwide DDI market.
At the end of 2017, the global DDI market was partially fragmented, with the top three companies accounting for more than half of the total market share.
In recent years, the worldwide DDI market has seen several changes. Mergers and acquisitions across the value chain, as well as product launches, have been identified as significant DDI solution and service provider strategies around the world.
Cloud Initiatives
Approximately 18% to 32% of big companies are now implementing on­premises production workloads in a private or hybrid cloud. Although certain cloud management platforms (CMPs) like VMware, RightScale, and OpenStack have rudimentary IP address management features, most businesses demand more advanced features such as overlapping addresses and dynamic reclamation. As a result, some businesses are substituting capability supplied by their existing DDI vendor for the built-in CMP IPAM capabilities. This makes service provisioning, including IP address management and DNS, even more automated. The top DDI providers, including VMware, Microsoft, OpenStack, Cisco, BMC Software, and others, have quickly developed integrations for the primary CMPs and orchestration systems.
Security
Organizations are often more inclined to invest in security solutions as a result of recent high­profile cyberattacks. Furthermore, corporations are becoming increasingly concerned about DNS security, and several DDI suppliers now offer DNS­based protection. As a result, we've seen a surge in client interest in DNS­based security in conjunction with DDI solutions. Security components like DNS firewalls are now present in around 18% to 32% of the client deals.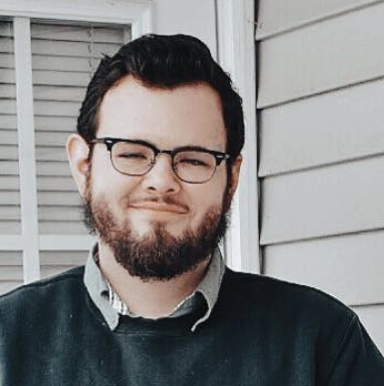 Taylor is a freelance SEO copywriter and blogger. His areas of expertise include technology, pop culture, and marketing.