No doubt, Spotify is the pioneer music streaming platform out there. With an easy and engaging interface, Spotify is the first choice.
In this post, I'll share detailed insights into Spotify such as what it does, ease of use, pricing, songs collection, and so on. We have also included a step-by-step guide to help you get Spotify on your iOS, Mac, or Windows devices. 
Spotify Overview: In a Nutshell

Spotify now supports a total of 62 languages. Spotify is compatible with sound systems, televisions, vehicle audio systems,  gaming consoles, and is available on wearables, including the Apple Watch.
What Makes Spotify Stand Out?
You can discover new artists by sharing songs. You can share links quickly and actively, or you can post your playlists to your public Spotify profile passively.
The monthly subscription costs £9.99 / $9.99 / $11.99 and gives you unrestricted access to your laptop, phone, and tablet.
You may set Spotify as your default music streaming provider if you have an Amazon Echo speaker or a Google Home/Nest. When you're in navigation mode, you may utilize it with Google Maps to control music without switching. 
You may ask the mobile app to play a song, an artist, an album, a playlist, a genre, or just something you enjoy. Long-press the Search button to have Spotify play some music for you.
You can access Spotify Voice from anywhere in the app if you say 'Hey Spotify.' Simply say something like "Hey Spotify, play my Daily Drive" to hear the mix right away.

From the iOS lock screen and Control Center, Spotify enables music scrubbing. You no longer need to launch the app; instead, you may scrub through a song using the slider at the top of the lock screen or Control Center.
Each of your Shazams will be saved to a new Spotify playlist named My Shazam Tracks if you link the Shazam app to Spotify.
If you wish to recover a playlist that was accidentally destroyed, you'll need to use Spotify's online client. After logging in, go to the left sidebar and click Recover playlists. Select the playlist you'd want to restore and click Restore. You may also buy Spotify plays from EarthWeb if you want to listen to music without any interruptions.

How to download the app on a PC (Windows)?
Step 1: The first thing you need to do is head onto this link or the official website of Spotify. 

Step 2: Now, you have to click on the "Download" button on the top-right corner of the screen. Simply hit the "Download" toggle and wait for the setup file to be downloaded on your PC.
Step 3: You just need to run the Spotify setup file or click on the file you downloaded from Spotify's official website. 
How to download the app on iPhone/Mac?
The download process is the same as listed for the Windows App. You have to visit the official website, click on "Download", and complete the installation wizard to start listening on Spotify.
The installation process for iPhone:
Step 1: Unlock your iPhone and either open the App Store or head to Spotify's official website to download the app
Step 2: In your App Store, search for the Spotify Application. If you are on the website of Spotify, you need to click on the "Download"  button on the right corner of your screen.
Step 3: Just click on Download in the app store or from the Spotify official website and Sign Up if you are a new user.
The Best 5 Alternatives for Spotify
.
After a series of recent major revamps, it is an equally verdant, music-streaming site that appears to be quite promising. It can be accessible from seventeen different countries, and it houses releases from the world's most prestigious record labels. You can upgrade to YouTube Premium for $2 per month. You can download it from the apps aggregator site here.
This one combines a large collection (30+ million songs) with a user-friendly interface to provide a fantastic alternative to Spotify in many ways. Apple Music allows you to watch music videos as well as listen to real DJs playing live on radio stations.

Amazon's streaming service is distinct from the company's basic Prime Music offering (a part of Amazon Prime subscription). It costs £9.99 each month and includes 25X more music. It makes recommendations, plays stations, and playlists, and displays recently played music as well as anything in your library. 
It's called the Deezer, and it's a clone of Spotify. It's more than just a vast library with on-demand radio; there's a lot more to it, which you'll notice as soon as you join up for the service. It enables you to create your profile depending on your listening preferences. Playlist suggestions are then sent to you based on your preferences.
Pandora differs from other streaming services in several ways. It's more like a personalized radio station than a jukebox. You can establish separate stations based on the song, artist, or genre stylistic similarities. Pandora's customized, infinitely-long radio stations play music in the background, and they're far superior to anything else in the competition.
Conclusion
Although there are several competitors to Spotify, many people still believe it to be the finest. However, given the competition it is presently experiencing from Apple Music and YouTube Music, it can be claimed that the rest of the music services listed above are on par with – if not better than – Spotify.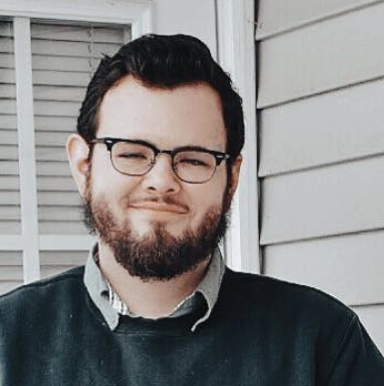 Taylor is a freelance SEO copywriter and blogger. His areas of expertise include technology, pop culture, and marketing.