The IT industry is still growing rapidly, with many people learning the necessary coding skills to fill in-demand jobs. To be a successful web developer, one should first learn foundational software engineering skills.
Web development is a multifaceted field within the broader software engineering sector. From coding to JavaScript programming, there are technical skills required to perform various web developer tasks that translate into applicable skills for other careers in the tech industry.
This article is about tips on gaining web development skills in the best possible way.
Web Development Bootcamps
Those who want to get started right away can enroll in a web dev bootcamp to learn everything about coding, programming and web development, quickly. These intensified courses are generally a perfect online learning method for acquiring valuable skills and knowledge in a short amount of time.
Web dev bootcamps, whether in-person or online, can help anyone from an absolute beginner to an experienced coder or programmer looking to up their skills. These online boot camps are modified according to the lifestyle of the person, like whether someone is already a student, works part-time or full-time, or is between jobs.
Since bootcamps are intense and short-term, their attendees must be fully devoted and be willing to learn faster than usual. Students not only improve their problem-solving skills but also gain effective communication skills while working with short deadlines in a collaborative learning environment.
Knowing the Basics
Whether you are fresh out of high school, or simply looking for a change in career, learning the basics of web development is the stepping stone to a sought-after job in the software engineering industry.
In web development, there are many positions you can choose from. The major categories to consider include:
Back-end developer: Develops the product's operating system

Front-end developer: Develops things that are visible to the users of a product

Full-stack developer: Performs the tasks of both back-end and front-end developers
The positions use different programming languages, with many considering the complicated logistics of back-end development—required to make something work—to be more important than its aesthetic appeal (front-end).
Choosing the Right Mode of Learning: In-Person, Online or Hybrid
Choosing the right learning mode for you and gaining new skills in web development depends on several factors, not just personal preference. Someone may want to take an in-person course, but it isn't unavailable in their vicinity or only online, or vice versa.
Some online courses and boot camps are more affordable and more accessible than brick-and-mortar schools and colleges. Learning online makes it easier to adapt to personal obligations and acquire the necessary knowledge from a curriculum that is self-paced.
Gaining skills by attending college isn't outdated, but rather too expensive for many people, especially if a desired college is far away. Even though the learning process tends to last longer and gaining skills is often slower, the acquired knowledge is what counts. Many colleges offer versatile programs with the possibility of working as a part of their studies. Moreover, some companies still require a degree from an accredited and reputable institution.
However, let's say someone's already at college but wants to improve one skill. That person can freely attend an online course and read through online resources independently without being told by professors and course leaders. Technology makes gaining skills and knowledge easier, and it's always a good idea to utilize all the available resources.
Applying for the Job
After obtaining a desirable skill, the next step is applying for a job. For web developers, the fastest way to prove your worth and showcase your skills is through your products. Web developers who have worked independently and can show an impressive work portfolio are what employers look for.
So, no matter where someone has gained skills like coding or JavaScript programming, how the knowledge is used in practice is what's important. This can include anything from apps and websites to other IT products that you created on your own or participated in developing.
A New Career is an Opportunity for Personal Growth
Working towards learning a new skill or even starting a new career, such as being a web developer, takes courage but is an opportunity for personal growth. Whether you cannot wait to sign up for a web developer bootcamp or are thinking about enrolling at a university to study coding, the future looks bright for software engineers and other skilled professionals in the tech industry.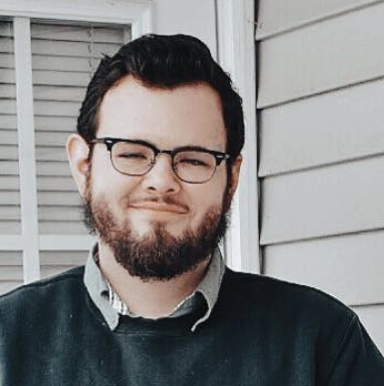 Taylor is a freelance SEO copywriter and blogger. His areas of expertise include technology, pop culture, and marketing.