Manage your painting jobs with software using:
Unified base customer data.

Access from any devices and places.

Timely order processing.

Personnel Management and finance.
Information about your customers in one place
It is a cloud-based program, thanks to which craftsmen will be able to clarify information on the client and his order from any place and device. Keep customer profiles close at hand, view work history, invoices and service reviews. And all requests for painting work from different sources will be displayed in a single table.
Fast order processing
It automates routine tasks and helps you get rid of paperwork. This allows your team to focus on clients and their projects:
The app allows you to attach "before" and "after" photos to orders, add comments and view project work from your smartphone.

Order statuses help you customize your workflow according to your company's business logic and quality standards.

Setting up automatic notifications will allow you to notify clients about the progress of work and the arrival of the wizard.
All orders on one page
Plan the work ahead, taking into account the workload of the masters. The planner will help you quickly assign orders for free windows, taking into account the duration of work and the time it takes to get to the point.
You can transfer, create and assign orders, view the workload of employees right in the calendar.
Quotes and invoices in a few clicks
The formation of any documents takes a few seconds. Print receipts, create estimates and send invoices to customer email without changing the browser window.
Use ready-made document templates and add the required fields that will be automatically filled with data when printing.
Order in tools and materials
You can track the location of your tools and equipment and maintain optimal inventory levels within your planned budget.
Use the destination storage feature to avoid losing small items in the warehouse.
To quickly evaluate your painting work, simply add materials and consumables to your order, and you will immediately see the final payment amount.
Set a minimum stock level for each item in order to replenish stock on time.
Automatic payroll calculation
Set up a payroll system that matches your internal processes and maintains quality standards for the work performed. You can use more than 8 payroll scenarios, as well as individual rewards, to pay your team fairly for their work and efforts.
Control of payments and expenses
You can keep accurate records of all your income and expenses, separate cash and non-cash payments, and create cash desks for different locations and outlets. Analyze account balances with mobile app and reduce unnecessary expenses with the cash flow statement.
New points of development for the painting business
Make decisions with Analytical Report, which visualizes data in an easy-to-use chart and trend format. With charts, you will find out which services are generating the most profit, where your leads are coming from, who your most effective employees are, and answer to other important questions.
The analytical report shows real numbers that will help you develop an effective strategy for the development of your business.
With painting project management software, you can monitor the work of your company in real time directly from your smartphone:
View data on orders, employees, payments, income and profits for any period.

Control the cash balances at the cash desks.

Connect with your employees in one click.

Analyze customer reviews and your company's rating.

Turn on two-factor authentication to increase the security of your account.

The app is available for download for iOS and Android at no additional cost.
View More: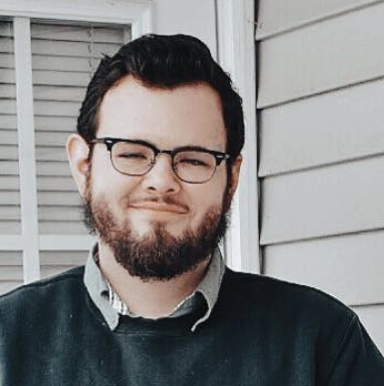 Taylor is a freelance SEO copywriter and blogger. His areas of expertise include technology, pop culture, and marketing.