The Healthcare sector has been using software for a long time but the evolution of high-end technologies such as artificial intelligence and machine learning, AR and VR, big data, predictive analysis, cloud, data science, and many more are disrupting the industry by delivering ground-breaking results.
Though these technologies are still budding, Top Health Software Development Companies won't step back and wait for its complete evolution. They are already rendering the Health IT solutions composed of some of the best examples such as
Manufacturing of drugs and medical instruments by 3D printing technology.
Chatbots in assisting health consumer services.
Cloud Data Storage of institutional information and other medical records.
Drones are used for transporting organs for transplantation purposes.
Training surgeons for possible operations with VR technology.
The list could go on and on but we are here to discuss the future of similar Health IT solutions that are showing promising outcomes on a preliminary basis.
Future of Medical Software Development
Building Software is a complicated process but if done right, it can save many lives in the medical field. Keeping that in mind, Health software development companies are building IT products and services that could help change people's lives for the better. And the things we are going to discuss below are doing the same. So, keep reading to know more about them.
Fitness Trackers as Health IT Solutions
Yes, they are just like your fitness belts such as Fitbit and others used for tracking a workout, maintaining a fitness routine, monitoring sleep, heartbeat helping with meditation, etc.
The wearables devices have sensors that monitor your health and keep patients, doctors, and physicians updated about it. In case the health deteriorates, the doctor or physician immediately gets notified so that they can act upon it.
These are just the preliminary uses, some Health development companies are trying to develop specific trackers that can help in detecting rare diseases at an earlier stage, and can enable the patients to fight it effectively.
Testing Software Development Services for Quality Patient Care
From a normal test to a life-saving system, everything is now integrated into the software built by a health software development company.
Maybe the patients depend on the doctors and other healthcare professionals while these medical personnel depend on medical tools, technologies, and software development services.
A small variation in terms of the dose of drugs and other necessary medications or treatments can become dangerous to the lives of patients. In such cases, medical software takes enough measures and works with high efficiency and accuracy.
The healthcare software is regularly updated at a certain period and is used to take quality patient care by treating them, monitoring their health, generating reports, store records, and many more.
Real-time Digital Diagnosis through Medical Software Development
An improper diagnosis can lead to the death of a patient. Therefore, the AI technology integrated with the software has been tasked to undertake the digital diagnosis which is more accurate than the doctors or imaging specialists as the medical software categorizes the diagnosis based on data.
The AI can perform diagnosis for diverse medical fields from pathology to rare diseases. It is armed with imaging systems and unique algorithms to perform deep learning calculations to drive results from the x-rays, CT scans, MRI, and other body checkups.
The important aspect of this digital health solution is that it can reach the patients who are unable to reach the doctors.
Telemedicine as an Innovative Healthcare solution
Just as we were talking above, Telemedicine is an effective way to render medical services without even meeting face-to-face. It is done through the electronic medium and communication tools such as online video calls, audio calls, skype or google meets, etc.
It gives people access to world-class healthcare services while living in the remotest area or is separated by a very long distance.
The Health IT solutions regarding telemedicine include E-health patient services and mobile-health services which enable a patient to get medical treatment through their devices like smartphones, tablets, or PCs.
This health IT solution is mutually beneficial as it is cost-effective for the patients and effortless for the doctors.
Software Development Services for Health informatics
A tremendous amount of data is generated daily in hospitals and clinics across the globe. This type of data mostly consists of the history of patients, medical records, and other healthcare practices.
All these public health informatics need to be collected, managed, and stored carefully. And that's where the medical software comes in. They properly augment the data and then store it at the data center or in the cloud.
Storage of all types of medical records and healthcare information is crucial to make decisions in the future. Also, there is a legal rule too to store necessary information in MIS also known as a medical information system. The absence of MIS can give room to all sorts of malpractices. Also, there is a HIPAA act that advises the healthcare business to safeguard their patient's data and keep it secure without any breach or the punishments to this act are high penalties.
Medical Software Development for Robot-assisted Surgery
Robot-assisted surgery is the surgery where the surgeon is assisted by the robots. It is a myth that in this type of surgery, the robots are the one that does all the work.
Well, it is true to some extent because the robot is just to help in performing a precise and better surgery where only the surgeon is in the driver's seat.
The robots are used to have a minimally invasive surgery where there might be less or no incision, the surgeon gets better vision with a high definition camera with great range for motion.
Robot-assisted surgery has many benefits like less blood, less pain, faster recovery rate, less risk of infection, and so forth.
Virtual Assistance in Health software development companies
This is just an advanced form of Telemedicine. In this many tools can be used such as chatbots to offer personalized healthcare consulting experience.
Virtual assistants like Alexa are also programmed to offer medical assistance to the patients. All of this can be considered futuristic healthcare technology.
But the real futuristic medical services are provided using the technology of augmented reality, in which a persona is created to have a Q&A session with the patient just like a real doctor would have. Then, according to the collected data, the Virtual Assistant will suggest some medications to manage the patient's health precisely.
Conclusion
The medical field and the related technologies have come a long way as the average life expectancy of people has increased and now there are vaccines available for the diseases which were once believed to be incurable.
But, the healthcare services still have to embark on a long journey as the human race survives through its tide and ebb. Looking at the current trends, we can predict that the upcoming time will be brighter for the Health sector and beneficial to both the doctors and patients. What are your comments on this?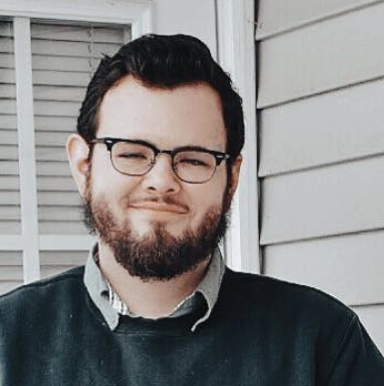 Taylor is a freelance SEO copywriter and blogger. His areas of expertise include technology, pop culture, and marketing.