FAST FACTS 
Account Minimum: $0
Fees: No commissions for stock trading
Trassat Top Benefits
Trassat is one of the top-rated platforms for novices. It shines with rich educational programs and industry research materials that enable traders to select, place and monitor trades with so much ease. Trassat also offers user-friendly trading platforms and various investment products to delight different types of traders and investors.
Rich research and educational offerings 
Trassat emphasizes extensive industry research materials and investor education programs to ease the complexities of online trading. The broker offers consistent market statistics and expert analysis to enable you to understand the market conditions and make informed financial decisions.
User-friendly trading platforms 
Trassat supports desktop, web, and mobile trading. The platforms boast intuitive designs, with robust tools and amenities that simplify the trading experience. Trassat desktop is a powerful program for advanced traders, but the broker has streamlined the web and mobile platforms to cater to beginners and less-active investors.
Diverse investment products 
Trassat's clients have access to asset classes and fixed-income investments, including stocks, crypto, mutual funds, ETFs, and Options.
Low fees 
Trading on Trassat also comes with significant cost savings. Apart from the zero account minimums and stock trading fees, Trassat has also eliminated account transfer and inactivity fees. Besides, its margin interest rates are well below the industry average.
Pros and Cons 
Pros 
Extensive research and investor education
Multiple user-friendly trading platforms
Diverse asset classes and investments
Low fees and margin interest rates
Reliable customer support
Cons 
Limited customizability
Trassat desktop version is relatively slow
Usability and Trading Experience 
You can sign up to Trassat via their desktop, web, or mobile platforms. The onboarding process is straightforward and similar across all the platforms. You can create an account and test the venue for 90 days without funding since the broker does not have account minimums and monthly inactivity fees.
Trassat has streamlined the trading experience on all its platforms with nearly similar tools and features. Traders have access to various functions, but their customizability is limited. This broker's desktop, web, and mobile versions offer the same asset classes and allow you to place multiple order types.
Trassat's trading platforms support various tools and functions, including charting, screeners, portfolio analysis, trading idea generators, research, alerts, real-time data streaming, and news. You can also stage orders for later execution on Trassat. Some traders have reported slow connections on the desktop version, but the overall trading experience is relatively seamless.
Trading Instruments 
Trassat does not qualify as a multi-asset brokerage, but it boasts a vast selection of investment products for various traders and investors. Its trading instruments comprise diverse asset classes and fixed-income products. Here's a breakdown of Trassat's range of offerings.
Stocks
Crypto
Mutual Funds
ETFs
Forex
Options
Bonds
Futures
Trassat's clients have access to both long and short stocks, thousands of mutual funds, and a broader selection of high-growth forex and cryptocurrencies.
Costs
Trassat is undoubtedly an excellent platform for low-cost online investing. It does not impose account minimums, account transfer or closure, inactivity, checking, and domestic wire transfer fees.
Trassat has a no commission's policy for online stock trading. Traders also have access to several mutual funds with zero fees. The broker also boasts below-average margin interest rates. Nevertheless, you should check the comprehensive fee schedule on Trassat's website before placing any orders.
Education
Investor education takes center stage in Trassat's trading policies and practices. The broker offers rich investor education resources for novices and seasoned traders. Their resources cover a wide range of investment essentials to enable traders to make the most of online trading. The materials are available in diverse formats and languages for greater convenience. This broker's educational resources include videos, articles, infographics, and news. Also, you can refer to the FAQs page on Trassat's website for quick answers to frequently asked questions about online investing.
Customer Support
Trassat has a dedicated toll-free phone line, secure messaging center, and live chats for convenient customer services. They have friendly and experienced customer support assistants to answer questions and offer guidance in every stage of the trading process.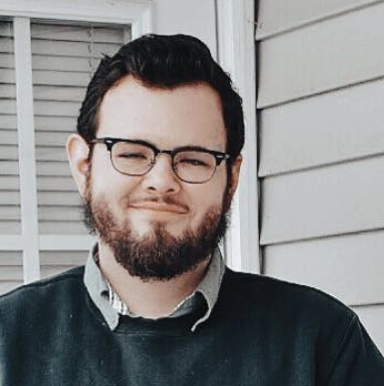 Taylor is a freelance SEO copywriter and blogger. His areas of expertise include technology, pop culture, and marketing.