The security or protection of your data is one of our main concerns, and for this reason, here we have prepared the best guide for you. This allows you to have the peace of mind of knowing that your photos, communications, or any other personal information will always be safe with some great tools.
But what happens if you don't always have the highest security standards in the rest of your online documents, applications, or devices? In these cases, you are subject to identity theft, data theft, sensitive information leakage, and even hacking of your equipment. For this reason, we have compiled some great tools that will help you keep your information private and under control.
1. The Guardian Project:
This project creates open-source applications that help people communicate privately. All of the group's software is free to download for Android systems, and if you want to surf the web safely, you can use its Orweb browser from your computer or laptop and Orbot from your smartphone. They also have a free instant messaging service called ChatSecure, which also works for making private calls, and an app that erases faces from your photos.
2. DuckDuckGo:
If what you want is to carry out searches in a private way, use DuckDuckGo which does not save or share any type of information from your device.
3. HTTPS Everywhere:
The HTTPS:// prefix before the website address tells you that a site encrypts the information you share on its pages so that it cannot be stolen or shared. Not all the pages you visit start with HTTPS://. HTTPS Everywhere is an extension for Chrome, Firefox, and Opera that seeks to convert those that are not into secure pages to protect your information.
4. Ghostery:
Many sites collect your information from previous searches to offer you "better" deals, certain products, or links to sites that may interest you. The reality is that we don't always want the sites we visit to have access to our information, so Ghostery lets you know if the web pages you browse are trying to access your search information. This smart tool opens a small pop-up and tells you which companies are tracking your information. It is also available in the form of a mobile application.
5. SurfEasy VPN:
This is a great option if you use the Opera or Chrome browser or are considering switching to it at some point. A big selling point is that SurfEasy allows protection for five devices simultaneously and has very easy-to-use controls. For connections that are further afield, this Canada-based VPN may be the ideal choice, but it does offer 500MB of free usage.
6. Cryptocat:
This instant messaging service can be added as an extension to a browser or downloaded as an application on iOS and Windows systems. It is one of the most popular encryption tools and is widely used by journalists and activists around the world. Only the recipient and the sender can see the information that is exchanged since when the messages travel through Cryptocat, they are impossible to read. A big plus is that you can also send documents. Use this tool to maintain better control over the information you share and prevent it from being stolen or misused.
7. Private Tunnel:
The Private Tunnel VPN supports a wide range of clients and is very easy to use. There are 12 server countries, so there is some choice. It is compatible with Windows, Mac, Android, and iOS. Users are allowed 200MB of data that does not expire, and you can use it whenever you want. After it expires, you can buy more data, from 20 GB to 100 GB.
8. Adblockers and no tracking:
Total Adblock, AdLock, uBlock Origin, NoScript, and Startpage are among the best free programs designed to prevent annoying pop-up ads and prevent tracking apps from tracking your online activities, such as the sites you visit and the searches you enter.
9. Windscribe:
This VPN offers a generous data limit and great security. It offers 10 GB of data per month and an excellent privacy policy, so the service doesn't collect a lot of information about you. There is a choice of 8 different service locations. One drawback is that customer support is quite slow.
10. Hotspot Shield:
This is one of the best free VPNs available on the market right now. VPNs are great for watching your favorite movies and series, accessing sporting events, and browsing freely without sites downloading your location or details. Using Hotspot Shield, you can get protection for five different devices. It also offers a very competitive data usage limit, for a free service.
Tips to protect your data on the Internet:
With the advent of handheld devices and operating systems from Apple or Android, we are all much more mobile, using smartphones and tablets for almost all online functions. Not only laptops and PCs require protection, but also phones and tablets. New threats are also emerging that will further threaten privacy online. The above tools will surely help protect your data.
And here are a couple more tips that will help you protect your essential data:
It is important to have the information encrypted, to have login passwords (with fingerprint digital or patterns), to install an antivirus, to have a blocking system against theft, and to have backups.
Suddenly it seems tedious to have dozens of passwords, and we use some with a low level of security, or we use the same one for 10 sites, from the bank account to Facebook. Your passwords must be strong (uppercase and lowercase letters, symbols, and numbers), different on each site, and you should change them periodically. If it is too difficult for you to handle, you may consider using a password manager.
Activate double-step verification on your emails, social networks, and important accounts. The system will ask you for an additional code or SMS to the password when trying to access your session from a new device.
Check web pages: Always check the security encryption (under the secure protocol HTTPS​) of the pages provided by the browser in the upper left corner.
Last but not least. Do not provide personal data via forms, chats, or emails to any unknown person. Be very careful with your Internet interactions and take care of your personal information. Before sharing your data with anyone, it is highly recommended to use a tool like PhoneHistory. Using this site, you can easily grab the complete information of any caller or texter.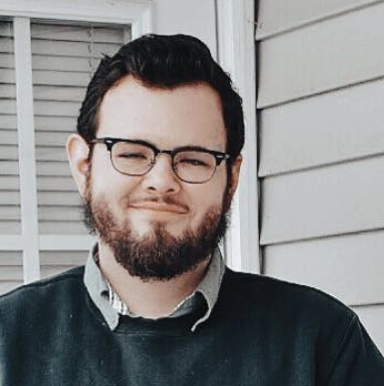 Taylor is a freelance SEO copywriter and blogger. His areas of expertise include technology, pop culture, and marketing.