A Wi-Fi Protected Setup (WPS) eases the process of connecting to a secure wireless network from your device. It has gained massive popularity across the world of electronics, such that most routers and devices have it as a mandatory built-in feature.
A common practice among many who understand the importance and benefit of WPS, turn it on to connect to a Wi-Fi network.
Spectrum routers are famous for all their benefits, including speedy internet and top-notch performance. WPS in Spectrum routers is meant to improve its functioning further.
Generally, most Spectrum routers contain the Wi-Fi Protected Setup feature. However, you need to push the Spectrum router WPS button to enable it since it's not an enabled by default feature.
Read on to discover what the WPS button is, where it is located, how to enable it, and how to fix a WPS button that is not working.
What Is A WPS button?

When you press the Spectrum WPS button on your router, you enable its WPS feature. The WPS feature is meant to give you a better experience with your Wi-Fi network. It will boost your network's security while improving its smoothness and effectiveness.
The WPS button was incorporated in most Wi-Fi routers in 2006 by the Wi-Fi alliance. The main intent was to help users who didn't know much about internet security set up their wireless networks securely.
It is crucial to note that the WPS push buttons work for wireless networks encrypted with security protocols of either WPA or WPA2. A protocol like WEP that isn't password-protected like WAP and WAP2 won't work with the WPS feature.
Additionally, with the WPS feature, the  Wi-Fi security key is automatically transferred. That way, you do not have to enter it manually.
Thus, if you own a Spectrum router and you are concerned about your network security, all you need to do is enable the WPS feature.
Where Is The WPS Button On My Spectrum Router?
Most Spectrum routers have the WPS feature built-in. However, you will need to activate it by pushing the WPS button. In most cases, you will find the WPS button of your router located at the back close to the ethernet ports.
If the WPS button is not physically there, it may have a virtual enabling option in the software. However, the surest way to discover this is by checking the user manual.
How Do I Enable WPS Botton On Spectrum Router?

Once you have ascertained that your Spectrum router has the WPS button, it is time to push the button to enable the WPS feature.
How do you go about it?
Press the WPS button on your router, hold it down for about three seconds, and then release it. This action should power on your WPS feature.
Confirm that your router's WPS feature is now enabled by navigating to the Network menu and checking if it is visible.
If you fail to locate the WPS button on your router, you can enable WPS by logging in to your Spectrum router.
Sign in to your Spectrum router in the steps below,
Connect your device( phone/tablet) to the internet network.
Launch your browser, type in the URL bar your router's IP, and tap on search/enter.
Enter your Spectrum username and password. Once you are logged in, you can change your device's settings, including enabling WPS, as you wish. If you don't remember your password and username, you can opt to reset your device and then use the default username and password to log in later. Resetting your router will also fix a number of glitches for you, including the Spectrum internal server error.
How Do I Enable WPS On A Spectrum Compatible Router?
The procedures of enabling WPS on a Spectrum compatible router vary from one router to another. Here is how to enable WPS on the different common brands of routers that you can use with Spectrum.
Enable WPS On Sagemcom
The first step towards enabling WPS on Sagemcom is logging into your web interface and selecting the Wi-Fi band (2.4 GHz and 5GHz bands). However, it is recommended that you do this on both bands. You also need to know and understand the difference between 2.4 GHz and 5GHz.
Once you've done that, you'll see the WPS tab, select the tab and then toggle the part that says Enable WPS.
Proceed to check the two boxes beneath the part that states WPS mode. Checking the boxes will enable you to enable WPS using push-button pairing or PIN. If you are wondering how to enter WPS pin on Spectrum router, check the back of your router for it and enter it
Enable WPS On Netgear 
Firstly, you'll need to log in to your router. Once there, select the option Advanced and then navigate to the option WPS wizard. Select it and then choose the option Next.
Decide whether to use the Push button or PIN to enable WPS and select the option Next.
Enable WPS On Askey
To enable WPS on Askey, you'll need to first log in to the web interface and access the Settings option from the Basic tab. Choose between 2.5 GHz and 5 GHz Spectrum Wi-Fi bands and then toggle on WPS. Afterwards, choose to enable WPS either through the push button or the PIN and select Start.
Enable WPS on SMC
Spectrum's SMC 8014 cable modem gateway may lack the WPS feature for security reasons. However, you'll find the WPS feature on SMC3GN. You can enable it using the WPS button or using the PIN.
All you need to do is access SMC's web interface and navigate through Wireless Settings> WPS> Enable.
Enable WPS On Arris
With Arris routers, Spectrum usually uses a Spectrum/modem combo. That way, the techniques to use to enable WPS on Arris routers is similar. To enable WPS on Arris, log in to the web interface, select the option Basic Setup and check the box next to Enable WPS. Choose between using the Push Button Control or the PIN options, and you are good to go.
How Do I Fix Spectrum Router WPS Button Not Working?

It is not unheard of for the WPS feature to malfunction even after you've enabled it. Whether you encounter issues while trying to set up your WPS feature or that it's not showing in the network menu, here is a step-by-step guide to sort yourself out.
Sign in to your Spectrum router using your router's IP address. The IP address is usually located at the back of your router. If you can't find it there, contact your ISPs and ask them for it.
Login to your router with a username and a password. Usually, the username for a Spectrum router will be admin, and the password will be the name itself.
After a successful login, navigate to the option wireless connection.
Locate and select the option WPS that has upward and downward arrow key symbols. After selecting this option, you'll notice that the WPS light on your router will start blinking.
Advantages Of Spectrum WPS Button
Some benefits that you'll achieve after enabling the Spectrum feature for your Spectrum router include:
Simplicity: Most routers and networks require one to long passwords to join a network. With the WPS button, you just need to push the button, and you are good to go.
It is quick: Adding multiple devices to a network with the WPS button is faster than doing it the traditional way9keying in passwords). Moreover, you don't need expert knowledge to set it up for any of your devices.
Disadvantages Of WPS
It doesn't work with WEP protocol- WPS works with networks that are encrypted with protocols that are either WPA or WPA2. Hence if your network is encrypted with WEP, you cannot secure it with WPS.
Anyone Can enable It: Anyone who has access to your Spectrum router can easily access your WPS. Ensure that you place your router in a secure place away from the contact and sight of just anyone.
It is entirely secure: Even though WPS is meant to improve the simplicity of use, this feature is not always secure. There are incidences where WPS has been open to attacks. It could be the reason someone is connected to your Wi-Fi without permission. Thus always disable WPS if not in use.
Conclusion  
WPS is beneficial for the vast majority of Spectrum router users. It saves the time and trouble of entering long passwords to connect to a network. It is also ideal for people who aren't very familiar with home network setups.
All you need to do to enable WPS for your router is to push the Spectrum router WPS button, and you are good to go.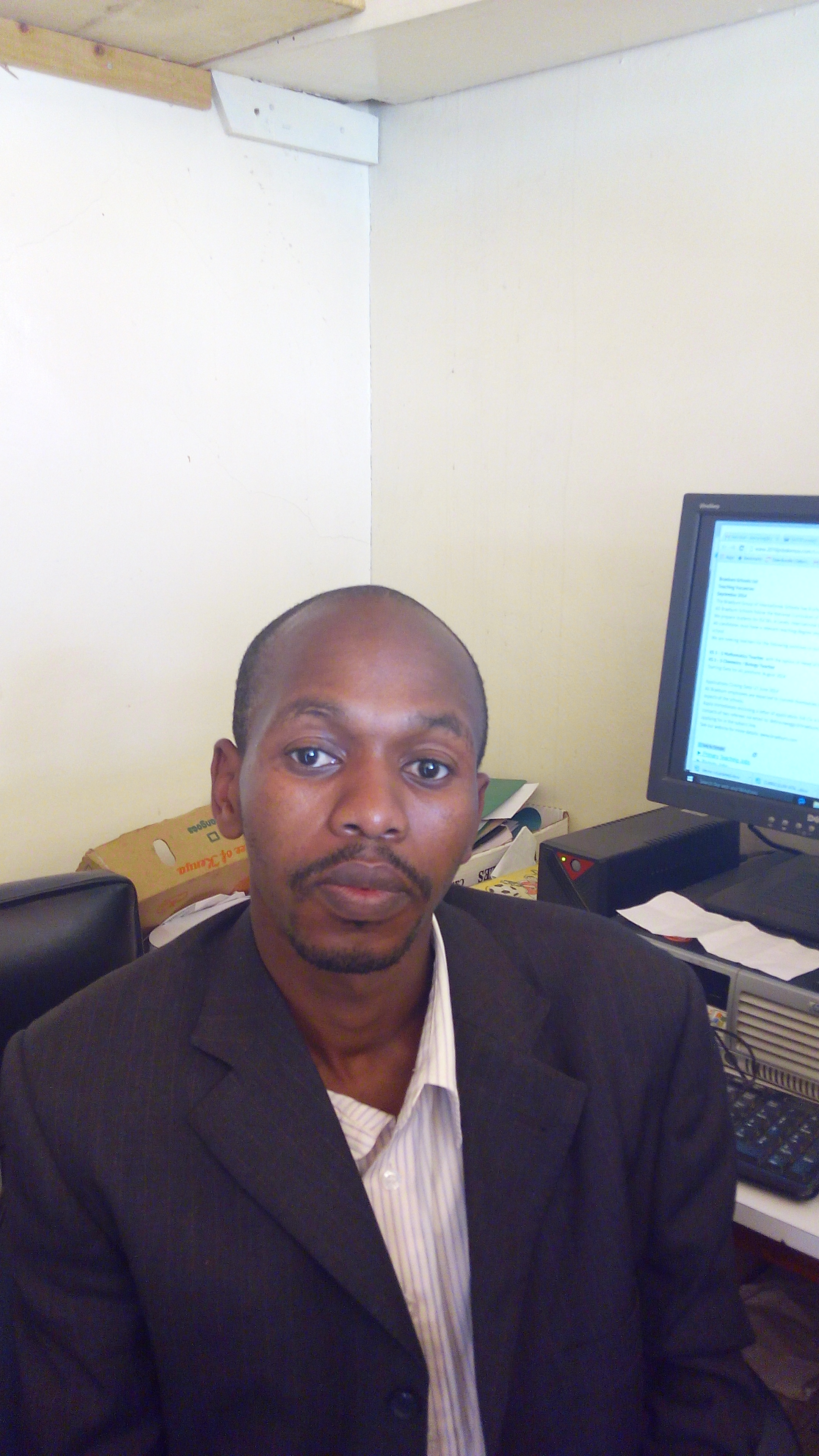 Denis is an article/blog and content writer with over 3 years of experience in writing on different niches, including product reviews, buyer's guide, health, travel, fitness, technology, tourism. I also have enough experience in SEO writing.