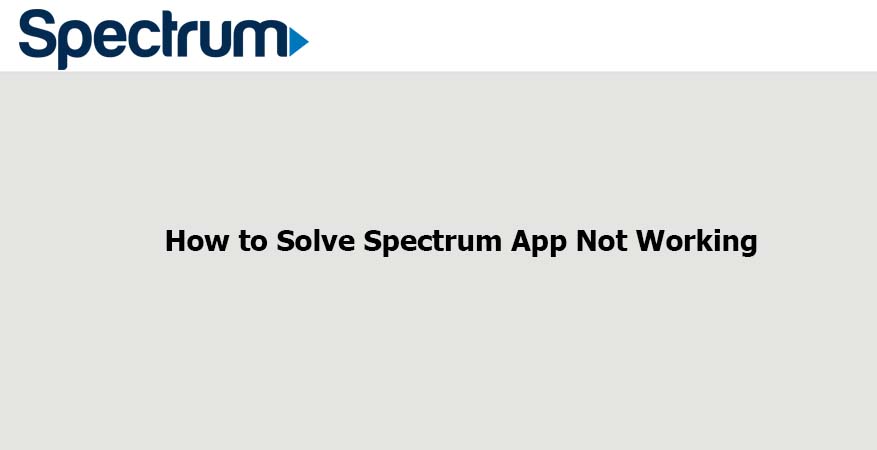 Many people have been complaining that they cannot make the Spectrum app work on different devices like Samsung Smart TV, Firestick, Roku, Android, and iPhone. A Spectrum app is meant to help you live TV and On-Demand content on a lower budget. It also allows you to enjoy your favorite content, schedule recordings, and more. However, at times this app refuses to work due to various reasons.
Why Is My Spectrum TV App Not Working?
There are several reasons that may prevent your Spectrum app from working. The app may stop streaming some services or don't sign in ultimately. Here are the reasons behind your Spectrum app not working.
Corrupt Application
After using the Spectrum app for some time, it encounters Malware attacks that may get it corrupted. If the device in which you're using the Spectrum app has a low storage capacity, it may instigate the malfunction. Also, the app file may become corrupt over time due to heavy use.
Internet Connection
Your Spectrum app functioning may be disrupted due to a partial or complete internet outage. This can cause your app to freeze or crash at launch. It is a common problem you can encounter with any Internet service provider. Internet failure interferes with your connection streaming.
Outdated App
Your Spectrum app may be outdated, and there might be newer versions available that cause this malfunction you're encountering. When the app is out of date, it fails to be configured to initiate a secured connection to link up its servers.
Device Problem
In some cases, your device cord may not be connected properly, or it's damaged, which can cause your Spectrum app to have problems working.
If you're facing problems with your Spectrum app, first unplug the device from the power and wait for some minutes before plugging it again. Your Spectrum app will start functioning again if the power cable is the one with an issue.
The problem can also arise if the device has a corrupt cache that prevents it from launching properly or interferes with some system functions.
WiFi Availability
You could be operating your device far from the WiFi reach, making it hard for the device to stream correctly. As the distance increases, the signal strength reduces; hence, the Spectrum app will stop working.
How To Fix Spectrum TV Not Working Problem

Now that you have understood the different reasons why your Spectrum app is not working, we're going to discuss the right tips that will help you fix different app issues.
Check Your Service Status
The first thing is to confirm whether the Spectrum services are working properly to ensure that the problem is not originating from the server. Follow the method below to ascertain its functionality.
Open your browser

and

click this link.

 

Zoom in the map displayed

on the site to ensure no power outage in the area.

 If the area of interest is

shaded in Red

, it means there is no service at the moment.

Contact customer care

to

inquire about the service outage

.
Power-Cycle Devices
Corrupt launch configurations might be the cause of your app problem. The best way to fix the issue is by removing the cache configurations through Power-Cycle your Smart TV. Follow the steps below:
Unplug your device

,

cable box,

and the

internet route

r from the powe

r source.
Press

and

hold the power button

for the three devices for at least 15 seconds.

Plug-in

again all the devices to the AC outlet and turn them on.

Finally, ensure the

internet connection resumes

and is stable before you start streaming.

 Now your live

TV streaming

should run smoothly.
Update Your Spectrum App
It is advisable always to use the advanced and recent version of the Spectrum app to prevent any errors. Any app's latest version features fixes to the bugs and problems in the previous version. Let's see how you can update the Spectrum on your device.
Go to the apps option on your TV menu

and

choose Google Play Store

.

Select settings

and

click on the Auto Update Apps option

.

Tap on the update button

and

install the new version

.

Once the installation is complete,

click the new app version

to launch to see if it has started working.
Remember, this update process may differ on various devices, so update the app as per your device method.
Reinstall The Application
If you cannot update the application, the app files are corrupted and won't launch properly, and you may not even be able to sign in.
Navigate to your Android TV Home screen

and

tap on the settings

.

Click on the device option

and

open Apps

.

Hit on the

Installed Apps option

and

choose Spectrum TV

on your list.

Tap the

Uninstall button

and

press OK

.

Once the process is done,

reinstall the Spectrum application

after downloading it from your play store.

Open your app

and

work with it smoothly.
Sign in Properly
If you have tried all these methods and none of them is working, and you're also not able to sign in, maybe it's because you are not using the correct information. It could have been changed by someone else, or you have forgotten. At this point, you can try resetting your password and signing in again to ascertain whether the problem is solved. If not, talk to the support team to help you.
Why Does My Spectrum TV Keep Buffering?
To stay entertained and continue working remotely requires an excellent Internet speed. You could be using the best and most reliable Internet service providers, but sometimes you may encounter unexpected outage problems or interruptions that can easily prevent smooth streaming. See below how you can solve the buffering issue quickly.
Check Your Internet Speed
You should first check whether you're getting the required speeds. Try using the readily available online tools to check your Internet speed or contact your Internet service provider.
Close All Unnecessary Applications
If you have idle and unwanted apps running in the background are competing for bandwidth with the streaming device. These apps will, of course, consume a certain amount of data, making it hard for you to enjoy smooth streaming.
Besides, if you're streaming a show that runs on high bandwidth, you will have to close all those idling apps. It's also good to check your Internet speed before and after removing unwanted applications.
Reboot Your Router
Sometimes the internet interruptions don't always come from your service provider but could also be router problems.
Start by

pressing the power button

on the back of your router twice.

You can

reboot your router online

if it's already mounted on a wall and you can't access the power button.

Go to the

ISP's official page

.

Login to the website

with your credentials.

Click on the settings

and

reboot your router

.

 After a few seconds,

turn on the WiFi on your streaming device

and

check if the speeds have increased.
Find the Best Spot for Your Router
If your router is placed in the wrong spot, it can interrupt your smooth streaming. Use a WIFI analyzer to determine the right spot in your home. The analyzer generates a heat map to show the perfect point to mount your router. For smooth running, ensure there are no electronics near it.
Install Updates
Outdated software will, of course, allow malware attacks that slow your connection speed. If your software is outdated, it hinders internet signal transmission, so you should look for router updates. Talk to your ISP and ask them about the available updates. You can tell them to update the software or do it yourself. Once the update is done, your connection speed will improve significantly.
Restart Your Device
Restarting your device will help in eliminating any connectivity errors. You might be using the most reliable Internet service in the market, but you're still encountering interruptions while streaming.
In such a case, your device might be the problem. So, you should first scan your device to check if it has harmful programs or viruses. Removing them will definitely enhance your speeds. After cleaning your device, ensure you restart the device.
Keep Electronics Far From Your Router
Waves from other electronic devices in your home can interrupt your router signals. This interruption can result in low internet speeds, which leads to buffering. Therefore, it's best to keep electronics like a microwave or TV away from the router.
You may not know, but some small electronics could also be interfering with your router signals. So, the best thing is to use a WIFI analyzer to confirm which electronics exactly, and you will be able to find the ideal place for your router.
Change the Channel
Try to check if your network channel is overcrowded or not. If yes, change the channel because some networks are usually more crowded than others. You may change from the 2.4GHz band to 5GHz because it's usually less crowded.
Conclusion
As aforementioned above, we have discussed some of the best ways to fix the issues related to the Spectrum TV app not working. We have enriched this article with all the information you need to make your Spectrum TV app work properly. Try any of the solutions to solve your current problem and see if your Spectrum TV app starts streaming smoothly.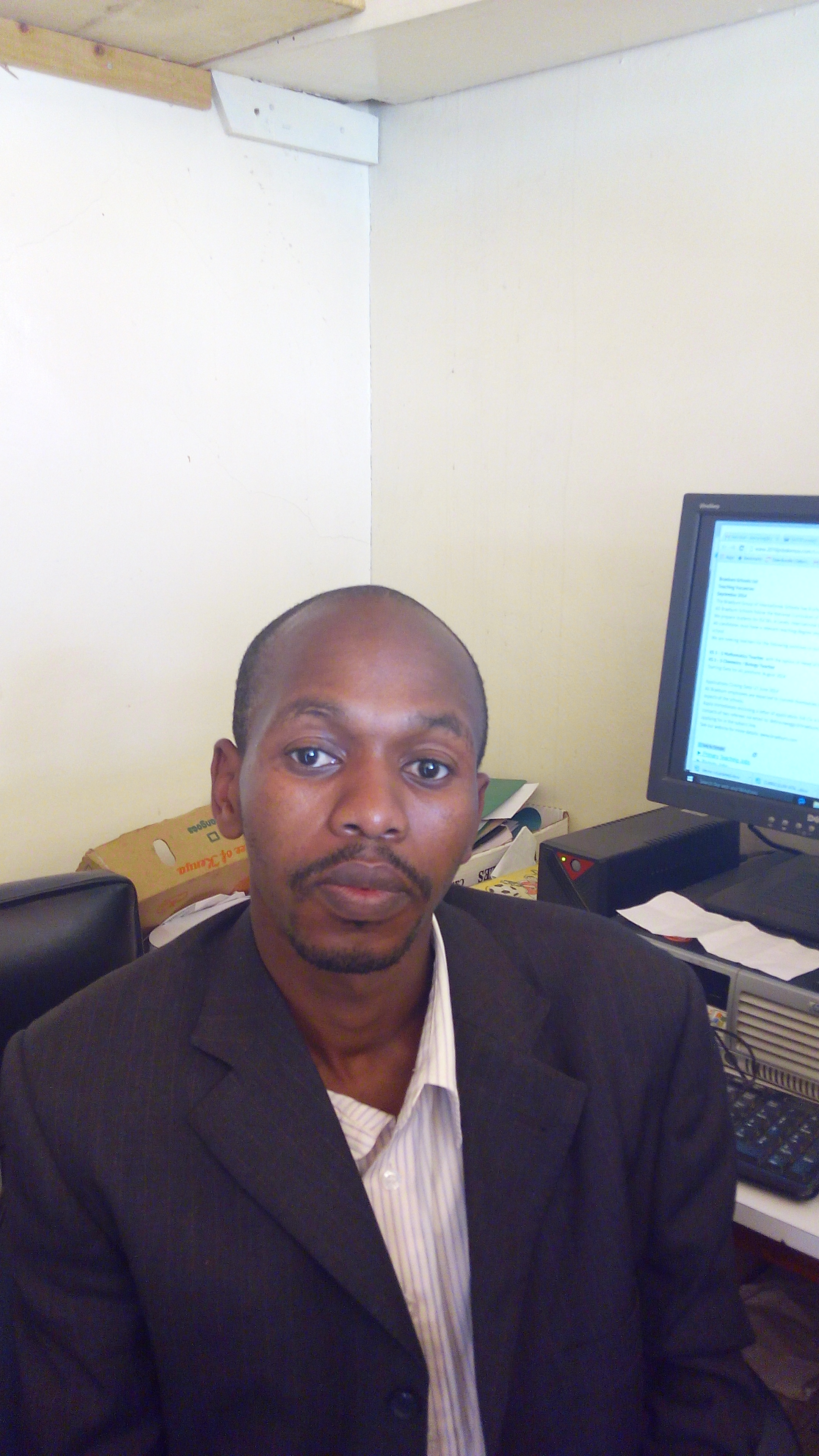 Denis is an article/blog and content writer with over 3 years of experience in writing on different niches, including product reviews, buyer's guide, health, travel, fitness, technology, tourism. I also have enough experience in SEO writing.