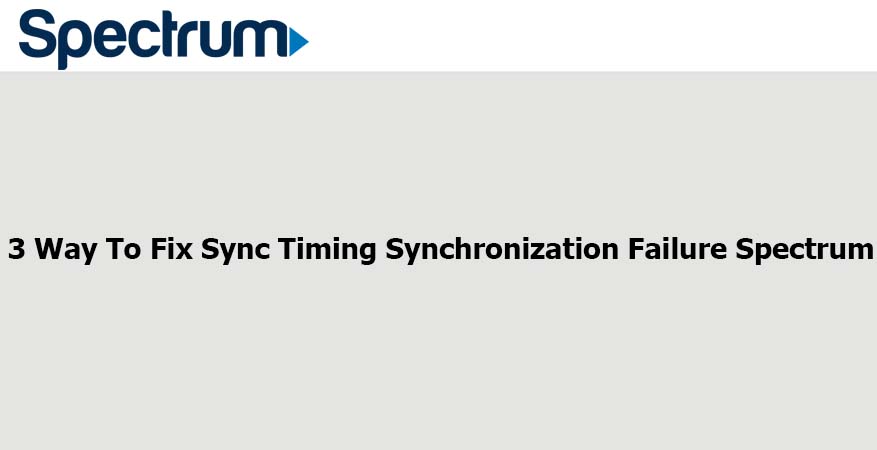 For years, the concept of sync timing synchronization failure has been on the upsurge. If you are a Spectrum internet service user and you have been experiencing the famous sync timing synchronization failure Spectrum, you are not alone. Other users of the same service have reported experiencing this issue up to even four times in an hour.
Restarting your Spectrum router should be your first step towards resolving the issue. However, if this does not work for you, other troubleshooting measures exist.
Read on to discover the cause of sync timing synchronization failure and viable ways to fix it so that you can go back to an uninterrupted connection.
What Is Sync Timing Synchronization Failure?
Sync timing synchronization failure occurs when your internet connection disconnects continually and abruptly. In turn, this action renders your Spectrum devices inoperable.
When this happens, you won't be able to access your cable TV and cable box services if they depend on the internet service. This implies that you won't be able to stream any content, and if you do, it will buffer repeatedly.
What's more, the downstream power will become insufficient. As a result, you'll encounter packet loss, slowdowns, speed issues, quick modem reboots, and random connection interruptions.
Why Does The Sync Timing Synchronization Failure Spectrum Keep Appearing?
Nothing in this life is perfect. Similarly, Spectrum internet services aren't perfect. There are many reasons why you may experience problems with your Spectrum internet service at home or in the office. However, common culprits include poor internet connectivity, firmware issues, or any other problem with the company's networking. Moreover, technicians who have resolved issues to do with sync timing synchronization issues before guarantee that the issue is limited to the wiring and modem/router.
However, the good news is that you can remedy sync timing synchronization failure.
How Do I Fix Sync Timing Synchronization Failure
For many Spectrum users, synch timing synchonization failure alongside the issue of when Spectrum internet keeps dropping is a big menace. A number of users have reported receiving up to four sync timing synchronization failures in an hour. Luckily, viable solutions to this problem exist.
If you keep experiencing sync timing synchronization failure, perform these actions below to elevate the problem.
1. Perform A Power Cycle

One of the most effective troubleshooting measures for this issue is performing a power cycle. Besides resolving this issue, a power cycle will elevate issues with Netflix not working on Vizio TV or any brand of TV that you own. To power cycle your connection, you'll need to unplug all your connections from the power source and connect them back after about thirty seconds.
Afterward, you'll need to turn on your devices and wait for them to restart before you can proceed to check if you are experiencing the issue again. If the issue persists and before you can try another troubleshooting measure, repeat the power cycle process once more.
Note: If you are using both the modem and the router (or any other devices that work together), it is recommended that you power cycle them at the same time.
2. Fix the cable splitters
The Spectrum internet service does not necessitate the use of splitters. However, if you happen to use them, it is essential that you verify and fix any issues with the splitters.
In addition to that, and as a way to troubleshoot your issue, check if there are surplus coax cable splitters in the path of the modem that you can remove. This may just give you a better interconnection and get you back to your uninterrupted internet connection. Any remaining splitters should be of excellent quality. Your splitter cable should be rated 5-1002 MHz, bi-directional, and free of gold-painted garbage. You can get a good splitter cable from  RCA, GE, Leviton, RadioShack, Magnavox, Rocketfish, and Philips. It is always good to replace splitters with known, efficient, and current models.
However, in some cases, you'll find that there aren't any unnecessary splitters that you can remove. Furthermore, you may find that you probably can't reconfigure your coax connection configuration to create a solitary two-way splitter directly attached.
Including one port for the modem and another port connecting the rest of the house equipment with extra splits as needed could help in one way or another.
You should test all the power cables and fixtures for integrity and constriction and refresh them by removing them and checking them for a good cleaning.
3. Contact Spectrum Customer Support Team
If you cannot resolve the problem using the methods outlined above, your last resort will be to contact your internet service provider (Spectrum). This action is one of the best troubleshooting solutions to your issue because they understand your problems better, and it is not the first time they'll be trying to resolve it.
After getting a chance to speak to one of their agents, all you need to do is explain your issue extensively and the troubleshooting measures you've undertaken. After that, they will advise you best. If the issue persists, they may send their technician to help you fix it.
Solutions to Fix a Sync Timing Synchronization Failure to Acquire a QAM/QPSK
A failure in sync timing synchronization will waste a lot of your time and energy while troubleshooting. Similarly, a sync timing synchronization failure will lose the ability to acquire the QAM/QPSK symbol timing.
In some cases, the feedback would read that the issue might have been on your side, and if this happens, the following actions might work for you;
1. Examine the Cord Connection
When the power cycle fails to work correctly for you, you should check your upstream and downstream Internet connections. If everything is in order, the very first thing you should check is your Ethernet connection.
It's feasible that the problem is with your power cord connection, and you're destroying your device. So, check the cord connection and, if there is a problem, replace it right away. It will most likely allow you to resolve the synchronization issue.
2. Reduce the Number of Circular References
Synchronization may fail if the groups are linked with multiple circular references.
As a result, the groups will be listed in the feedback code list, implying that you must fix the configurations and references to break the sync timing synchronization failure spectrum.
3. Fix The Cloud-managed Group's Replication Issues
The sync timing synchronization failure spectrum will appear if the users do not overwrite the managed group.
This problem mainly occurs if the devices are assigned to the same cloud-managed group. In this case, it is recommended that you rename the duplicating groups to avoid conflict.
4. Fix the Frame Rate Configurations
If the synchronization fails, you should double-check the frame rate configurations. Furthermore, the frame rate configurations on all connected devices should be similar.
In addition, the frame rate configuration on Logic Pro, the tape device, and the synchronizer must all be the same.
Users must ensure that the MTC does not feed in incorrect frame rates. If the frame rate configurations are wrong, use the Tempo Editor to disable the detect alternative and manually enter the appropriate frame rate configurations.
5. Unload the Cloud Service
If synchronization itself is not activated on the account or isn't accessible right now, it means your cloud is loaded. Restart the folder or reattempt the synchronization after some minutes.
6. Insert a Complete Response Code
A sync timing synchronization failure spectrum may appear because of a halted response code issue caused by a failed constrain.
This issue usually happens when two users share the same email address or domain name. You can solve this problem by inserting a complete response code.
Conclusion
Sync timing synchronization failure Spectrum is enough to drive anyone who enjoys an uninterrupted internet connection crazy. The best and fastest way to resolve the problem is to contact the Spectrum customer support team as soon as the issue arises. However, you'll have to wait for a while before you can get to speak to a live agent. Therefore, try out the fixes we have mentioned in detail above before you decide to contact Spectrum for help, or while waiting for them to pick your call.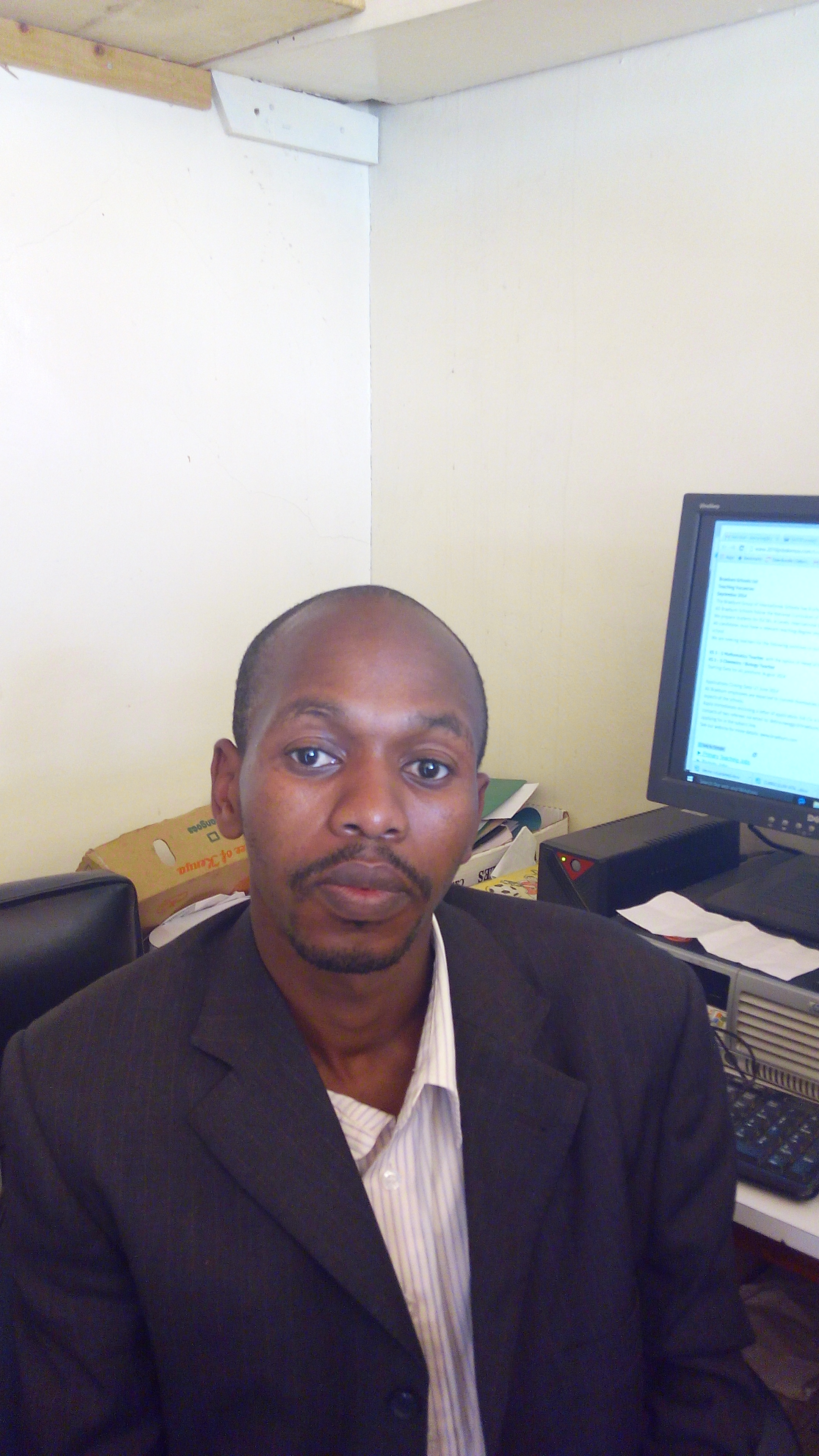 Denis is an article/blog and content writer with over 3 years of experience in writing on different niches, including product reviews, buyer's guide, health, travel, fitness, technology, tourism. I also have enough experience in SEO writing.