When looking for a place to rent, millennials often look for more. Others consider the number of rooms, bathrooms, the position of the windows, and many more. Still, millennials look for more factors hence calling them the most demanding generation when it comes to modern technology amenities.  Also, the rise of modern technology adds to the list of factors we must consider as it is beneficial for us. Appliances like a modern video intercom, wireless door/window sensor, and automatic vacuums help our home be safe and secure while making it sleek and stylish.  
Great Location
Millennials are lured to the suburbs' large, reasonably priced houses, especially those with children. They want amenities that will assist their young families (including pets) in addition to public transit, such as parks, jogging paths, and highly regarded public schools.
Open Floor Plans
Another factor that will help those percentage of millennials looking for an open and large house. An open floor plan is one of the top qualities that rank well on homebuyers' lists of attributes that are essential to them. Modern architecture embraces large, open spaces with as few walls as possible. Instead, they use glass, split floors, screens, panels, and dividers to create an open design that brings in light. Both residents and visitors will feel at home in this stunning environment, which fosters harmony and continuity across the entire house. 
Smart Home Technology
As adults, most millennials desire a house with smart features like Nest thermostats, smart locks, home security (including video monitoring), and automated lighting since they grew up with technology. They want to use an app to control things like appliances and heating and cooling systems. Homeowners may simply control security cameras, alarm systems, devices, lights, home entertainment systems, and utilities with smartphones from any distance. The value of your house will rise since full automation and a connected environment is known to be other luxury homebuyers' top preferences.
Therefore, it's wise for millennials to evaluate their costs and monthly mortgage payments when determining how much property they can afford.
Updated Kitchen
Luxurious, high-end facilities are essential for individuals wishing to unwind and entertain in the kitchen, which is the center of any house. Millennials want to utilize their kitchens for different purposes than previous generations did. Additionally, they want the kitchen to be used as a gathering place. This necessitates looking for a kitchen that opens into a spacious living area. Equip your kitchen with unique features such as sleek restaurant-quality appliances, large pantries, wine refrigeration, warming drawers, double dishwashers, and point-of-service refrigeration for seamless serving. With these touches, it makes it easy to bring in a hired chef or caterer, making entertaining will be a treat for everyone.
It Has Available Room For A Home Office
Since so many millennials now work from home, they are searching for homes with enough space to set up offices where they can have Zoom meetings and answer calls. They want to be able to close the office doors at the end of the day without being reminded of their jobs.
Planning on buying/renting a home
Before entering a tough housing market, millennials hoping to purchase a home might want to concentrate on saving up a little bit more of a down payment. And before making a choice, it's usually a good idea to compare mortgage providers, regardless of age.
Despite this, millennials are currently and most likely will continue to be the driving force behind the housing market. The most excellent strategy to maintain a healthy housing market may be to build homes that meet their demands.
You may create the luxury you enjoy in your custom home by choosing the amenities. Modern life today blends style and ease. You may increase the value of your house, host guests in class, and make the most of your space by implementing these design ideas.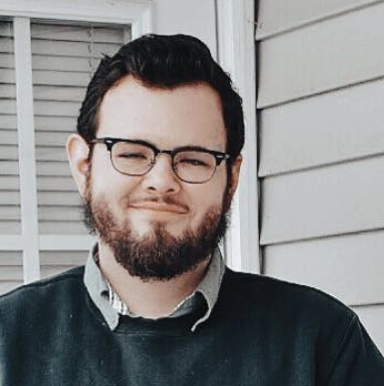 Taylor is a freelance SEO copywriter and blogger. His areas of expertise include technology, pop culture, and marketing.