In today's digital age, smart homes are no longer just a thing of the future. They've become integral to many households, offering convenience, efficiency, and a touch of modern luxury. If you're curious about diving into the world of smart homes but feel overwhelmed, worry not! Let's take a step-by-step journey into creating your very own tech-empowered home.
The Heart of Your Smart Home: The Smart Hub
Before buying individual devices, consider the hub, often known as the system's brain. Whether it's the Amazon Echo, Google Nest Hub, or Apple's HomeKit, this central unit allows you to control various smart devices seamlessly. Research and select one based on compatibility, ease of use, and your personal tech preferences.
A Robust Internet Connection is Key
Each smart device relies on a steady stream of data. As such, a strong and reliable internet connection becomes crucial. Consider investing in a good quality router, and if your house is large, look into mesh Wi-Fi systems to ensure coverage in every corner.

Prioritize Security
This can't be stressed enough: when you add smart devices, your home becomes susceptible to cyber threats. Always change default passwords, regularly update device software, and consider a dedicated security solution for IoT devices.
With the number of devices and myriad settings and preferences, things can get a tad overwhelming. That's where our fourth point swoops in.
Streamlining with Project Management Tools
While setting up, you'll handle installation dates, warranty details, software update reminders, and more. The best project management tools, like Trello, Bordio, or Asana, can help you keep track of these details. They serve as your digital whiteboard, ensuring everything runs smoothly.

Embracing Voice Assistants
Voice-controlled assistants, such as Alexa, Siri, or Google Assistant, transform your device interaction. You can play music, control lighting, or get weather updates by simply voicing your commands. Spend some time learning their capabilities to get the most out of them.
Delving into IoT (Internet of Things)
IoT connects devices, enabling them to communicate and work together. While it sounds technical, all you need to know is that it makes the integrated functionality of your smart devices possible. Check for the "Works with [Your Smart Hub]" label when buying appliances to ensure seamless connectivity.
Gradual Expansion is Wise
It's tempting to overhaul your entire home, but starting small is wiser (pun intended). Begin with primary devices like bright lights or thermostats. As you grow accustomed, expand your smart home ecosystem.
Focus on Energy Management
Smart thermostats like Nest or Ecobee can adapt to your lifestyle, ensuring optimal energy use. Bright lights can be scheduled to turn off when not needed. Over time, these devices offer convenience and tangible savings on energy bills.
Compatibility is King
Not all smart devices mesh well together. Always check for compatibility with your existing ecosystem. Some brands play better with Amazon's Alexa, while others lean towards Google or Apple.
Set Up Routines for Efficiency
Most hubs allow the creation of 'routines' or 'scenes.' With a single command, like "Good morning," your blinds can open, the coffee maker brewing, and your favorite morning news begins playing.
Stay in the Loop
The world of tech is constantly evolving. Subscribe to newsletters or join forums related to your devices. Regular software updates bring in cool features and patch any known security vulnerabilities.

Knowledge Sharing is Essential
Ensure everyone at home understands the basics of each device, from voice commands to manual overrides. This ensures consistent usage and helps in troubleshooting minor issues without tech support.
Popular Smart Devices to Consider for Your Home:
Smart Lights:
Brands: Philips Hue, LIFX, and IKEA Tradfri.
Features: Dimming, color-changing, and schedule-setting.
Benefit: Save energy, set moods, and automate based on routines.
Smart Thermostats:
Brands: Nest, Ecobee, and Honeywell.
Features: Learn your habits, remote control, and energy usage reports.
Benefit: Optimize energy use, save money, and enhance comfort.
Smart Cameras:
Brands: Arlo, Ring, and Wyze.
Features: Motion detection, night vision, and two-way audio.
Benefit: Enhance security, monitor pets, and receive real-time alerts.
Smart Locks:
Brands: August, Yale, and Schlage.
Features: Remote locking/unlocking, guest access, and usage logs.
Benefit: Improve home security, convenience and track entries and exits.
Smart Voice Assistants:
Brands: Amazon Echo (Alexa), Google Nest (Google Assistant), and Apple HomePod (Siri).
Features: Voice recognition, integration with other smart devices, and multimedia control.
Benefit: Hands-free control, personalized experiences, and central hub functionalities.
Smart Plugs:
Brands: TP-Link, Wemo, and Eufy.
Features: Remote on/off, energy monitoring, and scheduling.
Benefit: Make traditional appliances smart, save energy, and set routines.
Remember, while these are some of the frontrunners in smart home devices, the market is vast. Research each device category thoroughly, read user reviews, and consider how it fits your household's unique needs and routines. The best tech setup is one that feels tailor-made for you!
Creating a smart home is a journey, not a destination. As you weave technology into your living space, remember the goal is to enhance comfort and convenience, not complicate it. Research, patience, and tech enthusiasm will go a long way. Happy tech-ing!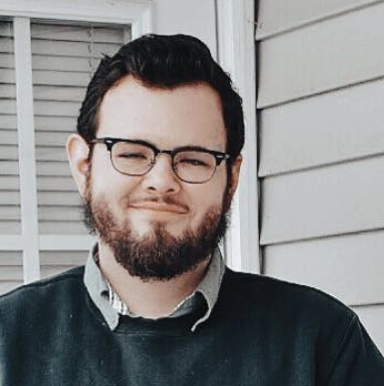 Taylor is a freelance SEO copywriter and blogger. His areas of expertise include technology, pop culture, and marketing.