A smart home is a place where people can work, study, and have fun. It enables freedom, advanced comfort, and making the most of the available living space. With the shift to remote work, equipping a smart workspace in a smart home has become especially important. Do you know how to take advantage of both?

The rise of smart home technology has had a profound impact on people's lives. This includes applying cutting-edge solutions to improve safety, adjustable desks to boost efficiency, using smart assistants to help you with mundane tasks, etc. So, whether you are a manager who wants to see a more streamlined office or a worker who wants to feel more in control of their environment, smart home technology can play a big role in making that happen.
What is a Smart Home?
A smart home is a living space that is equipped with technology that can be controlled from a remote location. The technology allows you to control lights, appliances, temperature, and even security systems. You can also use it to connect to other devices, such as your TV or laptop.
What Is a Smart Workspace?
A smart workspace is a place where you can work comfortably while still being able to access your files on the computer and connect with clients through video calls.
What distinguishes a smart workspace?
It allows you to stay connected to the team;
It increases your effectiveness and allows you to use smart solutions to achieve better results;
It is jam-packed with technology that allows you to streamline routine tasks;
It is dynamic. This means you'll be able to move around even while working.
Having a smart workspace at home provides many benefits:
It can make you a more productive employee;
It will reduce stress levels;
It will let you focus on work;
It will reduce worries related to forgetting something important at home;
You will always have enough space for all your things;
It makes an employee feel happier.
How Smart Home Technology Can Impact Your Workplace
Office life can be a tiresome and stressful experience at times. However, since the transition to remote work, it has significantly improved. Have you ever dreamt of making your workspace a little more comfortable?
Everything is now possible with a smart workspace at home. Smart home devices are becoming increasingly commonplace in modern homes. From the Nest thermostat and smoke detectors to the Philips Hue lightbulbs and Wemo smart light switches, smart home technology is incredibly convenient.
Rather than having to contact your housemate to ask if they have locked the front door, you can check via your smartphone instead. Also, using the same gadget, you can set a comfortable temperature without asking your loved ones to do that for you.
Working life can be tedious and mundane at times. But with the right smart home technology, it can be made a lot more comfortable and efficient. It can save time and help to keep you safe.
When it comes to using smart home technology in the office environment, one should mention that smart home systems can help save the company's costs by reducing air conditioning and heating bills, saving companies thousands of dollars each year. Smart gadgets allow companies to monitor how much electricity they use, which means they can work towards using less energy overall and becoming more environmentally friendly.
In addition to the obvious benefits, smart home technology can also boost employee morale and make working environments more comfortable. With the right smart home technology, businesses can achieve all of these goals at a fraction of the cost of traditional security measures. So, what are you waiting for? Let smart home technology change the way you work!
How to Set Up Your Workspace to Be Smart and Energy Efficient?
The first step in setting up a smart workspace is identifying what kind of work environment would be most conducive for achieving success by asking yourself the following questions:
Is this space well-lit?
Do I feel comfortable here?
Is there enough space for my things?
Next, look into getting some essential tech items:
A good monitor (at least 27 inches);
A comfortable workstation;
A keyboard/mouse combo (wireless);
Headphones/speakers (wireless);
A webcam;
A printer (optional).
Technology makes work more adaptable to your needs. Furthermore, it allows you to keep track of all processes both within and outside the workplace.
Consider, which devices can be linked to your home's central hub to be managed remotely and save you time. Following that, install the needed apps and enjoy your smart work area to the fullest extent.
Workplaces, like homes, are increasingly becoming automated. By implementing smart technology, you can improve the efficiency and performance of your workplace and handle operations via a tablet or a smartphone. If you are interested in smart technology, start using it in both your workspace and home.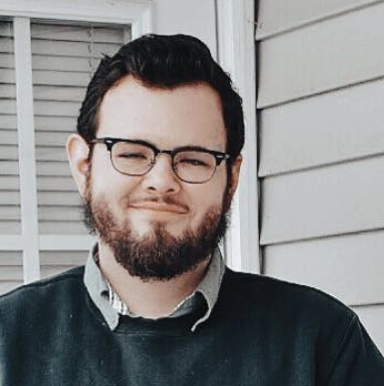 Taylor is a freelance SEO copywriter and blogger. His areas of expertise include technology, pop culture, and marketing.