The popularity of the smart house concept has been increasing for decades. Nowadays more and more apartments have become "smarter" to make their owners feel comfortable and happy. That's why you may be truly excited to make your apartment smart.

Despite popular thoughts and myths, having a smart home doesn't mean using electronic equipment via your iPhone only. That's more about surrounding yourself with useful and aesthetic things. Also, a smart approach means making your living space rational and comfortable. So let's try several great practices to develop a smart home that will suit your lifestyle.
Automating lightening
The first step most people do is to optimize the lighting in their houses. This is a quite simple and affordable step to make your home smart with your own hands. It allows you to automate lighting and reduce electricity consumption.
For example, you can use motion sensor lights to automate turning on and turning off lighting indoors and outdoors. The best places for such "gadgets" are the bathroom, pantry, kitchen, staircase, etc. The lightning will automatically turn on because of motion and turn off because of the absence of motion as well.
Taking care about trees and flowers
You should also take care of your healthy habits to organize your smart home. One of the main elements of comfortable space is growing plants and flowers. They not only create a beautiful view thanks to the combination of pleasant green colors but also clean up the air.
Many people don't pay much attention to plants because they literally don't have enough skills to take care of them. Leave all your stress behind by using a plant and tree identifier with expert tips and recommendations. For instance, try Lily on your smartphone. This is a popular plant identification software that helps to discover the name of plants surrounding you, learn more about their needs, set reminders for watering, and rely on botanic experts for sure.
Upgrading to a faster Internet plan
Basically, our lives depend on access to the Internet because every app and service requires good speed. Your smartphone needs a connection to run the software and perform the tasks you require from it. Your personal computer will be almost useless for any task if it isn't connected to the Web.
The fee for a good Internet speed (for instance, 100 Mbps) differs depending on your location. But this is a rational investment you can't ignore. The Internet is everything if you work or study from home. Also, you can manage your smart home via the Internet, for instance, to access a camera, manage plant care remotely, etc.
Setting a security camera
You want to know what is going on at your home when you're not there. It's simple if you have a smart camera connected to the Internet. It will stream everything to your iPhone or computer and give you the full confidence that your apartment is fine.
A smart camera is another affordable tool of the smart home concept. At the same time, it is extremely useful. You can monitor your child, pets, property, plants and flowers… Literally, there is no limit even with the basic models.
Making your apartment "Green"
We all want to save our planet, and going green by using solar power is a great practice. It allows us to rely on sustainable energy, save money on electricity, and save the environment. That's why going solar becomes more and more popular among households.
If you are interested in going green you should try installing solar panels in your home. It means placing solar shingles on the top of the roof that looks quite modern and stylish too. This is a very beneficial choice because you may join a specific program and get federal tax credits. You may also monitor the panels' productivity using a special app.
Be creative and feel comfortable at home
"The simpler is the better" this famous quote becomes more and more relevant in our modern life. Nowadays we can manage our houses from an app and don't worry about domestic concerns such as turning off lighting and taking care of your plants.
Anyway, your house should be your fortress. You want to come back home and feel comfortable after being professional at work, productive in the gym, and communicative in relationships. Your happiness is the most important thing ever, and a smart apartment that suits your needs and tastes will make it real.
You may not know the principles of flower care but you can always use plant identification software. Energy efficiency it's not your hobby but you are able to save money on electricity by using motion sensor lights. There are many simple tips you can use to turn your ordinary home into a smart home. Just do it for fun and you'll have a positive experience!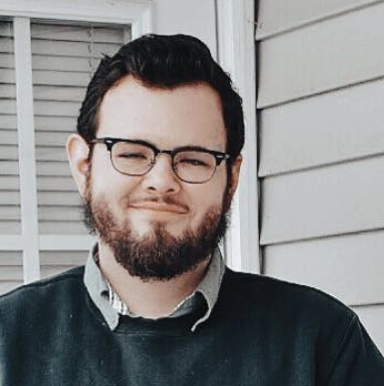 Taylor is a freelance SEO copywriter and blogger. His areas of expertise include technology, pop culture, and marketing.