It is incredible to see how tech devices are getting more innovative and more valuable with time. Interestingly, so many of those gadgets make great gifts as well. While those gadgets are not considered necessities, they certainly make life easier. And, who would not want to make things easier for someone they love? Yes, you would have to splurge because most of them cost top dollar, but they will also create a great impression on someone you admire.
Whether you have just met someone using an online service or know someone for a while now, you can choose from an exhaustive list of gadgets to make them happy. What you buy depends on you and your partner, but whether it is a pair of fabulous headphones or a gadget to track fitness in style, you can find it all. Of course, you need to research a little and be more specific as if you are looking for a gift for her or you want something special for him.

Cool Gadgets to Make a Gift for Her
Women love diamonds and quality jewelry, but they do love so many other things, and sometimes, a great gadget can also be used as the perfect gift for her. Here are some options to consider:
Buy her a special type of Lego bouquet that she can customize as per her liking. Unlike real flowers, they will never perish. You can find an 8-bit bouquet with over 756 pieces and as many as 15 stems, which can easily be customized into brick versions of daisies, roses, and asters.
Buy her an aura frame to share some quality photos. Many people use a Google Photos album to a Nest smart display to enjoy photos on a loop, but a digital aura frame comes with curation tools to uplift the photos by removing blurry shots. Most of these gadgets do not come with any storage limit, and it is also possible to ask friends and family to pitch in and add photos through the app.
Buy her a personalized digital necklace that allows her to wear your photo near her heart. You can get these necklaces in square, circle, and rectangle shapes. It is also possible to enjoy other personalized photo options, such as stickers, calendars, and large prints.
For guys with a rather extensive budget, an excellent gadget for her would be the people's favorite Apple Watch Series 6. It comes equipped with interesting health features, including an ECG app and a heart rate monitor. Quite interestingly, she can also use the watch to send you a "Digital Touch" of her heartbeat. How is that for expressing true love?
Cool Gadgets to Make a Gift for Him
Who knows your boyfriend better than you, and if he is a tech-savvy guy, you have plenty of options to find a cool gift. Even when he has his dens decked out with cool tech toys, you can still find some newly introduced gadgets to make him love you even more. Here are some suggestions to help you pick the most remarkable high-tech gizmos for him:
You cannot keep Apple out of the list when looking for a high-tech toy, and yet again, the brand steals people's hearts with Apple AirTag. It is one perfect tracking tool to help organize your life better. If your boyfriend carries many things when going out to work or anywhere else, this gadget will make his life easy. The AirTags are not shockingly expensive but incredibly useful. Your boyfriend needs to tag items and then use the gadget to locate them with the utmost ease.
Make a dog-lover even happier by giving away a smart dog collar. It is not super expensive, but the dog-loving guy in your life will love it for sure. With a dog tracking GPS collar, it is possible to locate your dog and track his activity to know how much exercise he is getting. Most of these digital collars are available in different fabric finishes.
Try something that is retro but is modern in so many ways, and a new-age Polaroid camera is one perfect option. Most of these gadgets still have the usual "point, shoot, and keep" capabilities, but they also come with self-timer and autofocus functions with a two-lens system.
So, whether you want an Apple Ipad or another gadget for digital interaction or you want something that would automate your partner's life and make them breathe easy, you will never run out of options today. You just need to know your budget and then research to determine what falls within that bracket. Keep searching and know that there is something made precisely for you and your partner!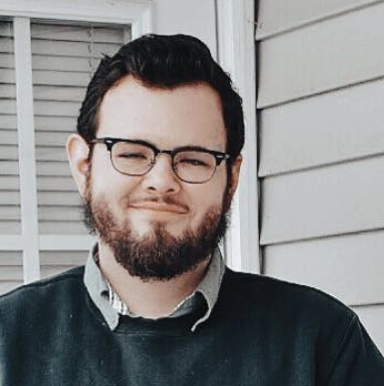 Taylor is a freelance SEO copywriter and blogger. His areas of expertise include technology, pop culture, and marketing.