The best free PDF readers offer a simple way to read PDF files as well as other functions like editing, annotating, and signing.
It's easy to open a PDF as a read-only document by simply using your preferred web browser. However, using one for editing or conversion will call for a specialized PDF reader. Fortunately, the best free PDF readers available are equally as powerful as their paid counterparts and won't set you back any money or require you to sign up for a monthly subscription.
We've highlighted four of the most popular free PDF readers to make it easier for you to discover the best one for your needs. We evaluated them in terms of how well they could handle enormous files, OS compatibility, added functionality, and a lot more. These ought to get you through more difficult jobs like document editing, PDF file combination, or document format conversion.
Best Free PDF Readers for All of Your Document Needs in 2022
1. iTop PDF

iTop PDF is a simple-to-use, inexpensive tool for reading, editing, converting, signing, and protecting PDF documents. Both free and paid versions are available, for Windows users. The learning curve is minimal due to the user-friendly UI.
iTop PDF has a built-in PDF editor and with the strong editing capabilities, you can change the page layout and add headers, footers, watermarks, and other elements. PDF pages can be rotated, cropped, deleted, added, and changed. Additionally, you can directly edit text and change the content of PDF files.
You can quickly share the PDF file with team members thanks to iTop PDF's excellent PDF comment tool, which allows you to highlight, add notes, and add stamps. Use iTop PDF's converting tool to convert the PDF file to any widely used format after that.
With a 10MB file size restriction, you can convert two files every day for free. Are PDF features available by upgrading to the premium version which costs $4.17 per month for a one-year plan, $7.17 per month for a six-month plan, and $11.99 per month for a one-month plan.

2. Foxit PDF Reader
Foxit PDF Reader is more than just a free PDF reader and it also allows you to make PDF files from scratch. Using Microsoft Office integration, you can quickly convert documents to PDFs. Alternatively, you can use Foxit Reader to scan a document or image and create a PDF from it. The free version's absence of OCR capabilities for scanned documents is the only feature it lacks.
The ribbon-style menu is similar to that of Microsoft Office. It's not too difficult to access tools for editing, signing, highlighting, and commenting. Downloading free software add-ons for the program will allow you to merge or divide PDF files.
Security is a feature that Foxit PDF Reader has as well. Javascript that is integrated into downloaded PDFs can be automatically disabled using the Safe Reading mode.
3. Slim PDF 
If you need a PDF reader that is very light, Slim PDF is the best free option. If you have a modest amount of hard disk space, the software download is the ideal option. Additionally, it opens and loads your documents more quickly than the majority of its rivals.
Due to its tiny size, Slim PDF only offers very minimal features. Just rotate and search materials are available. No tools are provided for signing, filling out, commenting, or highlighting; numerous reading modes are also absent.
Slim PDF is therefore merely a PDF reader. When it comes to speed and ease of use, Slim PDF is one of the best solutions if you frequently need to print PDFs.
4. Nero PDF Reader
Another strong free PDF reader is Nitro PDF Reader. This tool stands out because it has a touchscreen mode that is ideal for use with tablets. Because you can flip the pages instead of scrolling or clicking a button, touchscreen mode is particularly convenient for reading electronic books.
Nitro Reader performs a good job of moving closer, despite the fact that it does not allow you to fill out and sign PDFs. Along with highlighting, you can mark documents with strikethroughs and underlining. Additionally supported, comments have a spongy appearance and are simple to identify as you read a manuscript. It's convenient that the software also enables conversion between PDF and other document formats.
Users of Microsoft Office will be familiar with the software's ribbon-style menu. Since there aren't many options accessible in Nitro Reader, navigating the interface is rather simple.
What is a PDF reader?
A PDF reader is used to open, view, and print PDF documents. Text, images, and other media-rich documents can be distributed very effectively using PDF files.
The best free PDF readers are still useful despite the fact that most current browsers can read PDF files. These specialized applications offer more options for users to interact with the file and more flexibility over how it displays on the screen.
How to pick your best free PDF reader?
Consider first what elements of your PDF file need to be changed before selecting the best PDF reader to download and use. A simple editor that handles text insertion will do if all you're doing is adding data to a form digitally.
However, if you need to significantly change a PDF's content, you'll need a more potent PDF software tool that can edit text or images that have already been included in the file. It may be preferable in some circumstances to use a fully functional PDF Editor or even a PDF-to-Word converter instead, particularly if you wish to change nearly all of the content of your file.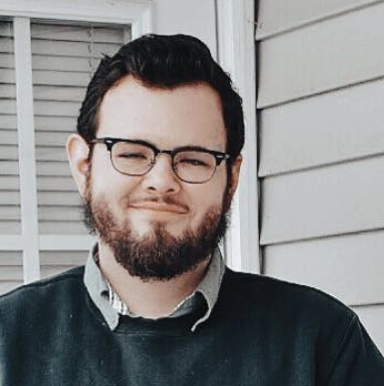 Taylor is a freelance SEO copywriter and blogger. His areas of expertise include technology, pop culture, and marketing.