Dualsafe Password Manager, a newcomer, is a powerful password manager that offers more than one could expect. This program was developed to safely store your passwords and protect your connections to online resources. Due to its incomparable free plan, DualSafe Password Manager soon became one of the consumer's most popular password managers after it launched.
The tool was developed by iTop VPN, a secure, private, and user-friendly VPN provider and in the security areas, DualSafe Password Manager performs outstandingly. This DualSafe Password Manager review will examine this password manager in greater detail to see whether it is safe and reliable to use and whether the premium plan is better than the free one.

A quick review of Dualsafe Password Manager
Both a free and a paid plan are available with Dualsafe Password Manager. Both options provide safe storing of an endless number of passwords. However, the paid subscription gives other capabilities like online searches for data leaks and the detection of weak, outdated, and often-used passwords. You can risk-free test out the premium subscription with a 30-day money-back guarantee if these features appeal to you.
How secure is Dualsafe Password Manager?
Yes, using DualSafe Password Manager is entirely secure and your passwords cannot be accessed by anyone not authorized. See how DualSafe Password Manager protects your data and passwords below without degrading the user experience below.
 Encryption
The cutting-edge AES256 encryption method is employed by DualSafe Password Manager and other well-known businesses. Additionally, it has a zero-knowledge design, which means that only you have access to your data.
Even the DualSafe Password Manager team is unable to see your login information because all passwords are end-to-end encrypted.
Master password
You must create a distinct and secure master password before using DualSafe Password Manager to log in. It's composed of an apparently random assortment of symbols, numbers, and capital and lowercase letters. You are the only person who has access to it because it is encrypted and inaccessible to even the service personnel.
Even the customer service staff is unable to decode your password if you forget it. Using the recovery code that will show up on the screen when you initially sign up is the only way to restore access to your account. This code needs to be saved and kept in a very secure location.

Safe sync and backup
All of your passwords are backed up by DualSafe Password Manager so that even if your device malfunctions, you won't lose them. But in order to protect them, it encrypts them first. So nobody can decipher them as they are so secure.
Additionally, all of your data is updated instantly, allowing you to view the same passwords and other information you've given from a browser extension or app.
DualSafe Password Manager Features
The primary features of a password manager are all present in Dualsafe Password Manager, plus the desktop applications and browser extensions offer many more functionalities.
Automatic saving and filling
DualSafe Password Manager has the same automatic password-saving features as other top password managers and it will ask you to save your password the first time you connect to an online account.
Then DualSafe Password Manager will automatically fill in your saved information and log you in whenever you return to that online account. Therefore, you won't need to make any effort to fill out or remember passwords. Additionally, you can choose passwords that are considerably more secure and make your accounts much safer because you no longer need to remember them.
Unlimited password storage
There is no requirement for a credit card and the DualSafe Password Manager password vault offers limitless storage permanently. This password manager encrypts and stores all of the information you enter in the cloud, making it impossible for anybody else to access it.
Your passwords, several payment cards, and secure notes can all be stored on this limitless storage. So you won't have to worry about losing your personal information when using your social media accounts, bank account, and credit card information.
Password health check
This premium subscription feature of DualSafe Password Manager lets you know how your passwords are doing. This program checks all the passwords you've saved for security flaws. You can view the number of outdated, repeated, and weak passwords you own. These passwords are one of your security's major weaknesses, so you should verify them frequently to maintain the security of your data.
Dark web monitor
Your email address, passwords, phone numbers, banking information, and other sensitive information are always being scanned for new breaches online.
Your password will need to be changed immediately if this tool finds your information in a recently discovered data breach. You won't need to manually verify the security's status because it is always up to date.
Passwords generator
DualSafe Password Manager will generate secure passwords for you if you are unable to do it. A password generator is included in the Dualsafe Password Manager. It's quite helpful and gives you the option to specify the length of your password as well as whether or not it should contain digits, symbols, uppercase letters, and lowercase letters.
Import of current passwords
The simplicity with which you can import your current passwords from other browsers and password managers impressed us. Using a CSV file in the settings, you can import them in mass. It is quite easy to accomplish and just takes a few seconds.
DualSafe Password Manager Free vs. Premium
If you only need the fundamental features that a password manager may provide, the Free plan is a great choice. In addition to storing your data, the Premium account also monitors it for leaks, and potential weak areas, and scans for data breaches. As a result, the Premium plan offers much more than simply a safe place to save your passwords; it also makes an effort to improve the security of your data, shield you from hackers, and search the internet for information leaks.
Additionally, the paid plans start at just $2 per month, making the decision to upgrade simple.
Conclusion
DualSafe Password Manager is reliable with its robust security features and appealing with its free plan It's a  great option for those who are just beginning to consider password security or who struggle with sophisticated tools.
While the free option is excellent as a safe place to store your passwords, the subscription plans can do more with their focus on your security and the prevention of data leaks.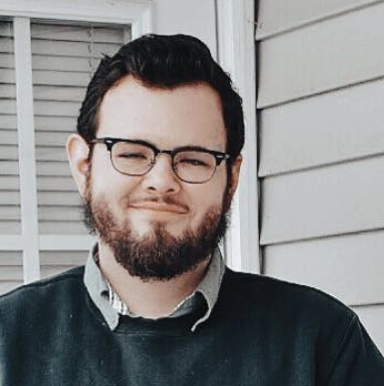 Taylor is a freelance SEO copywriter and blogger. His areas of expertise include technology, pop culture, and marketing.