Albert Einstein once stated: "It is becoming appallingly evident that our technology exceeds our humanity." Technology has had a significant impact on the world. Technology has made our lives easier and opened up new possibilities for learning. We even have a mobile application that can be downloaded easily and help us solve math problems in an effortless way in the 21st century.
In the digital age the amount of information that we receive is tremendous. In the education sector, it is the same, modern children know more than the previous generation and this information gap is continuously growing. When an eighties kid looking for homework help in the library or ask fellow nerd "hey, do my math homework for me", the modern kid will look online and be more successful. If they couldn't solve a math problem given to them in homework, they can find how to do so. The subject of mathematics has been viewed as one of the most difficult. It takes a lot of time, effort, and patience. However, the app developers have made it possible to make education more accessible.
Why are math apps more convenient?
Many factors have led to the popularity of math applications. One is that they are cheaper and more affordable than private tuition teachers. Another factor is that almost everyone has access to smartphones, which can be used to download and access math apps.
Gamification allows for easy learning and solves a specific math sum. The reward is in the form of coins and points. It attracts and caters to students' attention. Students even have fun solving these math problems because it is more like a game.
Math app provides immediate feedback and instruction to students, much like a teacher giving guidance to students in class.
It can also be taken with you to faraway places. It's much better than private teachers who may take leave or go on holiday, but these applications can be used as your math teacher all the time.
7 Best Mathematics Apps for Easy Learning
Math Tips:
It is a popular choice for math because it teaches basic multiplication tables as well as advanced mathematical problems. This application's main purpose is to help you learn basic math tricks that will make your calculations fast and easy. You can also add friends to this app via friend list, similar to facebook. This allows you to show your skills to your friends.
Mathematics Expert:
This app provides not only formulas for math, but also formulas for physics. This app is capable of solving simple problems, and can even solve complicated parabola.
Photo math
The app can be called a "camera calculator" because it allows the camera to recognize mathematical equations and then displays step-by-step solutions. It also includes text recognition and handwriting recognition software that can be used to solve simple or complex mathematical equations.
GMAT Mathematics Flashcards
This app teaches us how to use flashcards to learn GMAT formulas. It also allows students to practice daily to improve their scores.
Komodo Mathematics:
The experts created this math app for students aged 5-11 years. This app focuses on mastering arithmetic and mental mathematics with strong practice and assignments on addition and subtraction, multiplication and division, decimals and other factors.
Khan Academy
The app is described as a global academy because it was created for students of all ages. The app is free and can be used with adaptive technology. Experts or specialists can also create videos to help you understand the app better.
Science and math tutor app
This app is similar to the Khan Academy app, which reviews and teaches science along with math. This app allows students to learn lessons, solve problems and share worksheets with their friends. This app also offers Java Programming courses for interested students
These seven applications are not the only ones that we have for math. We also have Prodigy, Buzzmath and Rocket math as well as other apps such as Math app-Vedic tricks, Operation math and Operation math. If a child has difficulty with math, a guardian should encourage them to use these applications. This will ensure that learning is enjoyable and rewarding.
These math apps have been affordable for most parents and have been a popular choice for students. They have helped them solve most of their holiday homework. They can access it from anywhere, and don't necessarily need the internet to learn the formulas.
Multimedia brings life to learning, and it is rightly stated by someone. These applications can be downloaded easily. Because we can learn with videos, animations, and games, these apps are gaining popularity. This helps children understand and revise school topics. These animations and videos are reliable sources because they were created by educated and well-read people, who are often scholars or experts. Technology has made it possible to interact with mathematical problem solvers. These applications are a great example of technology empowering education. This has made learning fun and has certainly boosted education.
So, here you learned about various options you can find online to solve your math homework. If you need more detailed solutions or extra explanations – you can ask assignment writing services in UK to do it for you.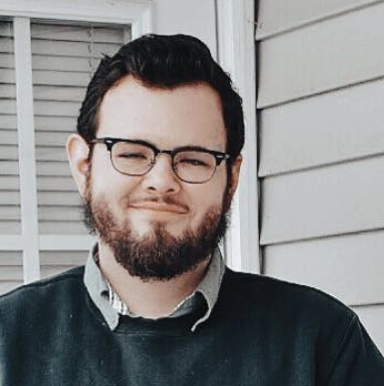 Taylor is a freelance SEO copywriter and blogger. His areas of expertise include technology, pop culture, and marketing.