With the daily and ever-present emergence of new businesses and companies, it is of the maximum importance for clients looking to form a partnership or conduct business with these companies to learn how to do a background check on a business.
A background check on a company helps you to discover a lot about the business, applicants seeking jobs in a business or company are also advised to run a background check on the business. There are various ways to do a business background check, but before doing that, it is imperative to know why you need to conduct a background check on a business. 
The reason why you need to do a Business Background Check
Just like private individuals, businesses possess legal personalities, credit/debit histories, and other records. It is therefore very important that you find out every detail you can about the business. To do a background check on a company or business, one needs to follow a step-by-step process in his or her inquiries in order to highlight any sort of red flag and to also be safeguarded against any form of business scam or Bankrupt enterprise. A business background check process may include searches at the following; 
Government sources:

In the United States of America, it is compulsory to register every legitimate business, this is regulated and insured by the Federal Trade Commission (FTC) and also by the Security Exchange Commission (SEC), both of which are government organizations where individuals can conduct background checks on companies or businesses. Apart from the FTC and SEC, background checks on businesses and companies are also done by the American Bar Association (ABA). The main function of these governmental organizations is to help in investigating and curbing unfair trade practices and also promote consumer protection.
Search County Courts:

A search at a county court is another way to run a background check on a business. The county courts provide the public with records of litigation, here the individual making the background check on the business will know whether the company was involved in a lawsuit in the past or at the present. It also avails the person making the search information about the ownership of properties by the business. 
Business Credit Reports:

In Conducting a background search on a business, business credit reports and background reports covering employment records and lots of other information can be gotten from consumer reporting services. 
Uniform Code Filings:

Every Company that has a professional license is registered under the uniform commercial code (UCC) filing system; this is one effective way to make a background check on a business. The uniform code filing system is found on the website belonging to the State Secretary, and all background checks and searches can easily be made by entering the company's name, after which all matching records to the search will appear, and then you can obtain all information needed from the list. 
How to do a Background Check on a Business in four Steps
In the above paragraphs, different methods of conducting a background check on businesses have been mentioned, here are simplified Steps on how to go about it. 
Find the business or company's name from the company's directory or website.

Engage the services of an attorney, or use the methods listed above. 

Input and search the business name from online databases or websites. 

Pick the relevant information you need concerning the company business and put it to good use. 
Conclusion
To prohibit fraudulent transactions or partnering with a bankrupt company or business, a background check on a business cannot be overemphasized; it is also a necessary precaution for a flawless bargain with a company or business. So if you must engage in business with any company, remember to first do a background check.
Do you know how to do a background check on a business? Find help on all your background checks on businesses and companies on Radaris. They are reliable and offer you the best of services regardless of where you are. Employ the services of Radaris and experience swift, smooth, and befitting services. Visit us now!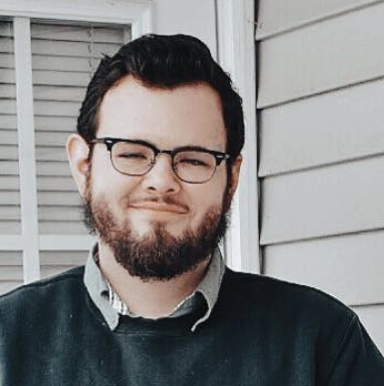 Taylor is a freelance SEO copywriter and blogger. His areas of expertise include technology, pop culture, and marketing.