As per now, Vizio Smart TV does not have a full web browser that you can directly use to access the internet, but there are alternative ways that you can use. Therefore, you cannot surf the internet on Vizio TV, though you can stream your favorite channels like:
Pandora
Netflix
YouTube
Hulu
Since it is impossible to access the internet without a browser, how will you surf on Vizio TV? Your question will be satisfactorily answered in this article. Let us first look at the prerequisites of establishing an internet connection on Vizio TV without a browser.
What are the Requirements Accessing VizioTV on the Internet Browser
The first step is establishing an internet connection on your Vizio TV, because you cannot do anything when you are offline. You can do this very conveniently by using a wired connection, compared to a wireless one.
First, connect the Ethernet cable to your gadget's LAN's port
Press the menu button on your remote
This will give you access to the menu screen on your Vizio TV
Select Go To, and then choose Networks
Choose Wired Connection
By following this procedure, your Vizio TV will automatically detect the internet connection.
Using wireless connection on Vizio TV
Connecting wirelessly on Vizio TV is a bit difficult than a wired connection. However, if you have the right procedure, you will do it without much ado.
Press the menu button on your remote to open the main menu on your Vizio TV
Choose the Network option to see the available connections
Select the wireless connection option
Choose one of the networks that are on your screen
Enter all the details as required
After this, your TV will be connected to the internet. After establishing a connection, you will be free to use all the Vizio smart TV apps. Since you cannot add a browser to your Vizio TV, the only available option is to connect your TV to a browsing gadget.
How to Access Web Browser on Vizio Smart TV
As aforementioned in the previous paragraphs, you cannot have a web browser directly installed into your Vizio TV, hence you cannot surf. What is the gadget that you have to connect your TV to, so that you can browse on your Vizio TV? Amazon stick or Chromecast are your ultimate browsing solutions. These are browser devices that play the exact role that any web browser app plays in your TV. Apart from these two, there are other several Android gadgets that you can also use. What is the process of using them?
Connect the browser gadget to the Vizio TV's HDMI port
Switch on your Vizio TV
Switch to HDMI using your remote
Sign up to Amazon, or Google account to use the Firestick, or Chromecast
Then you can use the Silk browser to surf
Apart from using a web browser, you also need an internet connection to use all other in-build apps, on your Vizio TV. Wherefore, take the following steps to prepare your Vizio TV for the internet connection.
Check whether your Vizio TV's connection is OK
Change the DHCP settings
Test the internet using another gadget
Reset the Vizio TV
Check whether your Vizio TV is connected
Reset the network connection
Search for warranty on Vizio service
After extensive research, a way has been found, about how to install a browser on your Vizio TV. If you are using a connected device like the Amazon Firestick, you may decide to use another port, apart from the HDMI. Some of the alternative ports include the PC cable, and the cat5 input locations. However, they vary depending on the Vizio TV model that you are using. Some of the main benefits of Vizio smart TV are the reliable access to multiple channels that provide TV programs, music, sports, films, documentaries, reality shows, and live shows, etc. You are not required to connect a digital TV aerial, or subscribe to a satellite, or cable service. Even if smart TVs receive TV programming using aerials, or satellite dishes/cables, Vizio TV has done away with built-in tuners, and cable/aerial connections. This is necessary to favor Vizio TV's built-in streaming platform, which is an all-inclusive replacement.
Vizio TV features

Endless Entertainment with SmartCast
This is an award-winning platform, which powers every new Vizio TV. You can instantly access endless entertainment, straightaway out of the box, using the most recent technology. To top it all, its performance, and quality are heightened from time to time by the automatic updates.
Stream your favorite content
Enjoy the built-in apps that have been expertly engineered using cutting-edge technology. They are portals that give you access to hundreds of channels that you conveniently stream from your Vizio TV at the comfort of your couch, office, and everywhere; as long as you have the necessary, and correctly set gadgets and internet connection.
Vizio Smart TV integrates some of the top-ranking and distinguished apps like Fox Now, Netflix, Disney+, YouTube, Hulu, and so much more. Categorically, they are in-built by the manufacturer, and that gives you an easy time, because you access them straight out of the box. Furthermore, the pictures are displayed in HDR, Dolby Vision, and 4K resolutions, to make them extremely clear, and real.
Similar to cable TV, but free and streaming
Expand the horizon of your entertainment by watching hundreds of channels that have been specially curated to suit your taste. Moreover, there are no required subscriptions, fees, and logins. You are simply entertained for free.
Chromecast and Apple AirPlay 2 built-in
You can easily stream sports, films, and TV shows from distinguished apps like HBO Max, and Showtime straight to your large screen using the Chromecast, and Apple AirPlay 2 built-in.
Control your SmartCast experience
This facilitates you to conveniently interact with your SmartCast experience with Google Assistant, Vizio Voice, Alexa-enabled gadgets, and Apple Homekit. Use your smartphone as a remote by using it to speak commands through the Vizio Voice feature. Alternatively, you can search what you want with the phone's keyboard.
With this feature, you will conveniently connect your TV to your choice smart home ecosystem, like the Alexa-enabled gadgets, Apple Homekit, and Google Assistant.
If you are streaming on your smartphone, you would like to watch the videos, or pictures on a large screen for comfort and clarity. Moreover, if you want to watch together with other people, you will easily do that by sharing your small screen to your Vizio TV using Chromecast, or Apple Airplay 2 Built-in.
Automatic updates for free
Vizio TV offers free automatic updates that do not require you to keep on checking for updates from time to time. Moreover, unlike other smart TVs and gadgets that keep on malfunctioning from time to time due to uninstalled updates, Vizio TV has shelved you from all these hiccups. Whenever there are any updates, they are installed automatically.
Vizio TVs Entertainment Content Genres
There are different categories of the content that is aired on Vizio TV. It is classified into diverse genres that include the following:
Featured
Free films + TV
Films + TV
News + Opinion
Kids + Family
Sports + Fitness
Music
Lifestyle + Food
Gaming + Anime
International
Some of the outstanding, and the most sought-after apps that you would also enjoy watching on Vizio TV include:
Epix
Starz
ABC
Showtime
TBS
TNT
ESPN+
Spotify
Cartoon Network
NBC Sports
Google Play Movies & TV
With all these integrated in the Vizio TV entertainment, you will watch up to the dead of the night, and wake up at dawn to catch up with the programs that air at that time. Vizio TV owns the CoComelon YouTube channel, which is among the most rampant channels on YouTube, with the highest number of views. It garners a whopping 3.5 billion views monthly, and the channel has over 100 million subscribers. This channel's target audience is children. Another channel that is also owned and ran by Vizio TV is iFood.tv, which is an online food community. It has cooking shows and food recipes that talk about everyday cooking. If you love cooking, or you want to learn how to cook, this channel is there for you. Just like how other smart TVs have their own Operating Systems, Vizio TV runs on SmartCast OS. It is an all-round entertainment center for people of all ages, because it has suitable content for all of them.
Conclusion
By now, you know whether it possible get a web browser on Vizio smart TV, or not. The manufacturer has not yet designed a full browser that you can use to surf the internet on Vizio TV, but you can use the Amazon Firestick, Chromecast, and others to access the internet. When you have them, you will access the internet very conveniently.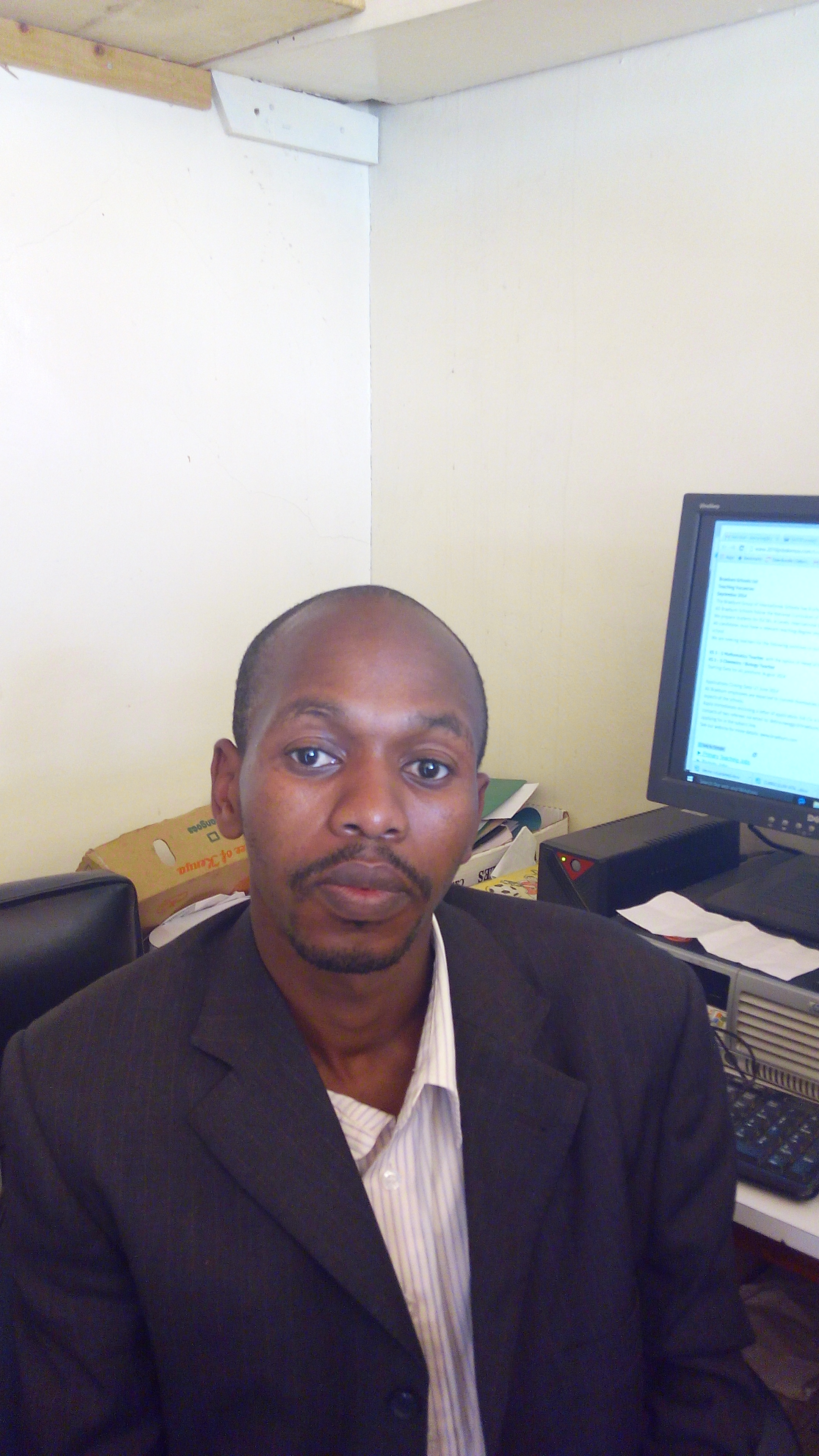 Denis is an article/blog and content writer with over 3 years of experience in writing on different niches, including product reviews, buyer's guide, health, travel, fitness, technology, tourism. I also have enough experience in SEO writing.