Do you consider yourself an authentic music fan? Well, if you are, then stay put. You are at the right place. The Verzuz musical show is home to music lovers from all walks of life. You get to enjoy all music genres by individuals and musical groups. That said, how to watch Verzuz is the burning question that sticks out like a sore thumb. You can follow the show via top social media sites, streaming apps, or other popular streaming avenues. This article delves deep into the best streaming solutions for how to watch Verzuz Battle be it on TV, Firestick, Roku TV, Apple TV, and more.

Swizz Beatz and Timberland featured as the major highlights during the first season of the Verzuz battle show that aired on Instagram Live. Since then, the show has witnessed a variety of artists showcase their top hits. Instagram played a vital role as the major streaming channel during the initial stages. Consequently, the show witnessed massive growth in the online world.
In the beginning, Instagram provided the perfect conduit for fans to follow the best bits of the live series. The comment section provided a simple avenue for viewers to interact with each other.
Fast forward to the present day, TV streaming services have transformed how to watch Verzuz battle. From an ordinary online show, Verzuz Battle has morphed into a beloved home series. Now you can stream the live sessions from the comfort of your home through your TV.
Top Tips on How to Watch Verzuz Battle on TV
You can use various top tips to take full advantage of your TV to watch Verzuz Battle. The joy associated with accessing your favorite artist on your screen at your convenience is unmatched.
Roku TV
Roku TV offers a great streaming service. It is a smart TV with an excellent operating system that sets it apart from regular smart TVs.
You can stream shows from some of the best streaming apps, such as Netflix. Roku TV also incorporates a Live TV feature, which facilitates the streaming of live TV shows. Catch up on live TV shows and even pause and rewind as you wish. There aren't many interruptions associated with how to watch Verzuz battle on Roku TV. Enjoy an exceptional streaming service with zero disturbance.
YouTube
The YouTube video-sharing platform offers another simple means to watch Verzuz Battle online. Launch the YouTube app the search for the Verzuz YouTube channel to watch the latest content. YouTube platforms support both live and recorded content.
Apple TV
Apple TV is a versatile and compact device that lets you watch a wide range of online content. It supports both audio and video. You connect it to a TV or any device capable of displaying video.
Apple TV incorporates pre-installed applications, which are mostly streaming channels. You can install more apps via Apple App Store, provided you have an internet connection.
Due to its appealing features, Apple TV is one of the main avenues recommended for streaming Verzuz.
Firestick TV
Amazon Firestick almost resembles a flash drive. It is a compact and portable audiovisual media player that allows you to keep up with the top shows, regardless of location. Some of the streaming channels supported include Netflix, Hulu, Vimeo, and more.
Rest assured that with Firestick TV, you have access to all the sessions of Verzuz battle.
How to Watch Verzuz Battle On Apple TV
Once you have Apple TV installed, then you are good to go. It is arguably one of the most recommended platforms for streaming every session of Verzuz Battle.
The live sessions almost always coincide with those aired on the Instagram channel.
The best part about Apple TV is that you can even watch prior sessions of Verzuz battles. Search Verzuz battle via the Apple TV app and enjoy all the remarkable content on display.
For seamless streaming of Verzuz Battle, be sure to subscribe to the Apple Music service. It's available on iPhone, iPad, and Mac.
How to Watch Verzuz Battle On Firestick
Streaming Verzuz live sessions via Firestick commences at the Verzuz channel official app. Consequently, the first step is to install the app on your Firestick.
However, before installation, you have to ensure the Verzuz app is enabled for installation on your device. Here are a few steps to follow:
How to Install the Verzuz App On Firestick
Switch on your TV and go to My Fire TV
Navigate to Settings, where My Fire TV is listed as your device. While still under settings, click developer options.
Next, click the "Turn on" feature.
That's how you successfully enable the quick installation of the popular Verzuz channel app. The alternative option is to install the app via Downloader or Appstore.
Here's how to do it:
Launch Firestick and search for Downloader. Tap on "Allow" to view file downloads.
Navigate to your TV screen, then click "OK". Tap on "Home," where you'll find a bar.
You should see the activation of Verzuz APK. URL will be on display.
Click on "GO" to complete the installation.
That's how to watch Verzuz Battle on Firestick the easy way.
How to Watch Verzuz On Fubo TV
Fubo TV is another fantastic online platform that caters to fans of popular TV shows. Fubo TV has amassed a loyal fanbase worldwide due to its quality services. For this reason, we recommend it for watching all the episodes of Verzuz Battle. Just remember to invest in a strong internet connection to avoid unnecessary and annoying buffering while watching Verzuz.
How to Watch Verzuz Battle On Roku TV
Roku TV is another great platform for streaming Verzuz battle content. It is a popular service in the US as well as in other regions. Verzuz battle doesn't officially air on Roku TV directly, but there is a workaround. The trick is to subscribe to Verzuz TV and then use Roku TV to stream the show.
How to Overcome Restrictions for Watching Verzuz Battle
One of the biggest challenges associated with watching Verzuz battle is the restriction imposed on other countries from accessing the content. That's where a reliable VPN comes in.
A VPN allows you to unblock Verzuz Battle content and stream as someone in an unrestricted region would.
Here are a few desirable features to look out for:
Compatibility with popular streaming platforms
Strong encryption
Money-back guarantee
Military-grade encryption
No-logs policy
Massive server network
Outstanding customer service
Exceptional privacy and data protection
Malware protection
Top Verzuz Battles to Watch
We have sampled some of the fiercest Verzuz battles witnessed to date. You can begin with these to get a hint of what to expect.
Gucci Mane & Jeezy
Swizz Beatz & Timbaland
Snoop Dogg & DMX
Alicia Keys & John Legend
Beenie Man & Bounty Killer
Brandy & Monica
RZA & DJ Premier
Erykah Badu & Jill Scott
Gladys Knight & Patti LaBelle
Ashanti & Keyshia Cole
Verzuz Battle: Frequently Asked Questions
1. Does Verzuz pay artists?
Artists who take part in Verzuz Battle do not get paid.
2. Which Artists Founded Verzuz Battle?
While the answer to this question could be subjective, Swizz Beatz and Timbaland are the two stars highly credited for pioneering the show. The first session aired in 2007.
3. What is Verzuz Battle About?
Simply put, Verzuz Battle is a show where top artists face up against each other to outdo themselves while showcasing their musical prowess.
4. Which is Considered the Greatest Verzuz Battle?
The battle between Gucci Mane and Jeezy is arguably considered the greatest Verzuz Battle. It surpassed the expectations set by music fans in the US and beyond.
5. Where Can I watch Verzuz Battle?
There are plenty of platforms for watching sessions of Verzuz Battle live. They include Apple TV, Firestick, Roku TV, Fubo TV, YouTube, Instagram, and more.
6. Can I Watch Instagram Live on My TV?
It's possible to watch Verzuz Battle on Instagram live through your TV. The only catch is that you need to have a smart TV. You then search Verzuz TV channel and enjoy all the great content at your disposal.
7. Where Can I Find the Latest Updates on Verzuz Battle?
You can find the latest updates concerning Verzuz Battle on their social media platforms, including Twitter, Facebook, Instagram, and more. Just follow their handles and occasionally browse for the latest news.
Conclusion
Streaming the latest episodes of Verzuz Battle may seem impossible, but it doesn't have to be. We have compiled a detailed guide you can follow to extract the most fun out of the show. What you need is a quality device and an excellent streaming service. There is a wide range of smart TVs available with outstanding specs for you to choose from on our website. We have also reviewed a myriad of streaming services you can explore, including Apple TV, Roku TV, Firestick, Fubo TV, and more. How to watch Veruz shouldn't be a mystery anymore. A reliable VPN is the answer for those in regions where access to Verzuz battle content is blocked. Using a reputable VPN service allows you to overcome all kinds of restrictions so you can enjoy the show with utmost peace.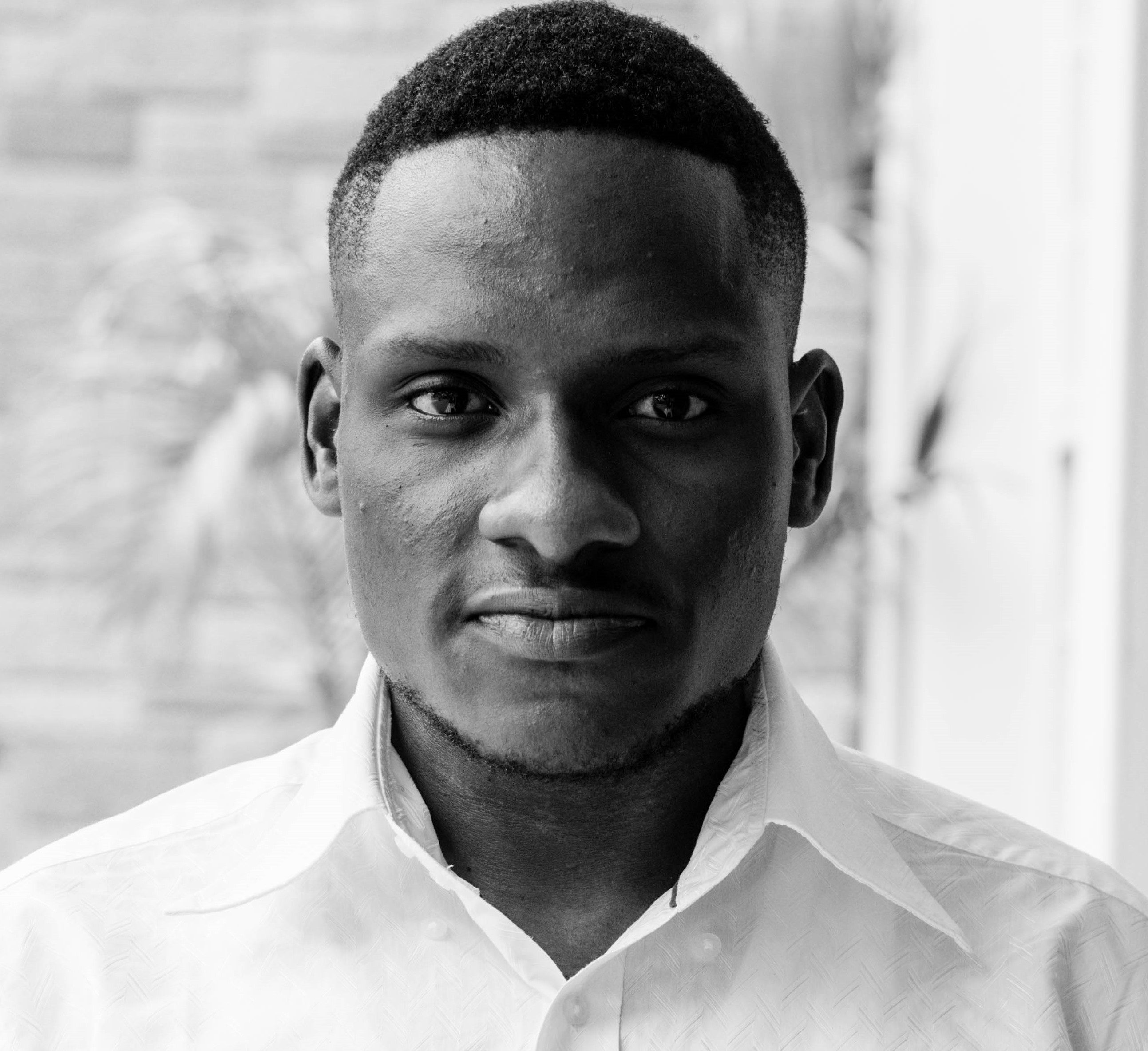 Stephen is a versatile and enthusiastic content writer with a passion for writing. He has over 8 years of experience in the field of writing. He strives to transform businesses and lives through his writing, and enjoys every minute of it.