Budget 2022 has created a lot of commotion among cryptocurrency investors while clearing out various things. A tax of 30% will be levied on cryptocurrency and other virtual assets, which is common knowledge. Another important fact that emerged out of the Budget was that India would launch a 60mo powered by the Reserve Bank of India.
Nirmala Sitharaman, who is the Minister for Finance & Corporate Affairs, stated while presenting the Union Budget 2022-23 that a digital rupee will be introduced soon. The introduction of Digital Rupee, better known as a Central Bank Digital Currency or CBDC, will provide a high augment to the digital economy. It will create a more logical and economic currency management system as well.
To make things clear, Digital Rupee will be the official digital currency of India. It also works using the blockchain or other technology like other digital currencies. The Reserve Bank of India will issue it.
The Finance Minister had also stated that digital banking and payments along with financial technology innovations had grown rapidly in India in the last few years. The Government of India is constantly uplifting such sectors to make sure that the advantages of digital banking reach everywhere in India in the better interests of the users.
She has also stated that the setting up of 75 Digital Banking Units in 75 districts of India by Scheduled Commercial Banks is suggested to mark 75 years of the independence of India.
People have also been asking that is Digital Rupee similar to cryptocurrencies then. The answer is no. The Digital Rupee will be treated like our legal currency. Its value will also be the same as fiat currency. So, they will be considered as banknotes.
Since last year, the Reserve Bank of India has been planning and working on a gradual execution plan for a Central Bank Digital Currency. It is also inspecting use cases to make sure that there is minimum or zero disturbance.
Substitution of paper money inevitably adds to other instruments getting propelled out when the topic is of being a store of value. Though fiat currency is the most suitable and enigmatic medium of exchange, it still needs us to go to a bank or an Automated Teller Machine or ATM. Digital Rupee does not require any of these. It is one of the many advantages that the Digital Rupee entails.
The Digital Rupee will work as a protective valve against the danger of a bank collapse. It is noteworthy here that paper currency is also compensation to all the risks concerning financial instruments comprising a bank deposit. The ease of digital transactions would also lessen the anxiety of people.
Because the Digital Rupee is a currency, all citizens will be permitted to have it in their wallets like paper currency. You won't need a current account to make online payments if you have Digital Rupee. You also do not require multiple digital payment systems. It has the strength to distress the calculations of banks of low-cost deposits that they depend on.
Hence, the aim is to provide consumers with easy and safety of digital and regulated, backed by reserve circulation of the conventional banking system. This move explicitly conveys the intention of the government on cryptocurrencies and other digital currencies. On various occasions, the Reserve Bank of India has raised concerns regarding money laundering, terror funding, and tax avoidance with private cryptocurrencies and has finally taken this step.
There are various models suggested by experts of technology and preachers about the transaction of Digital Rupee. An official statement by the Reserve Bank of India is yet awaited. It will soon release a proclamation declaring the ways of transaction of Digital Rupee by the citizens of India. One key distinction here will be that Digital Rupee's transaction will be instant compared to the digital payment system we have been using all this time.
Though the Reserve Bank of India is ready, the launch of Digital Rupee will not be possible before the passing of the cryptocurrency law in Parliament. We can just wait and hope that Digital Rupee will bring better changes to the economy of India.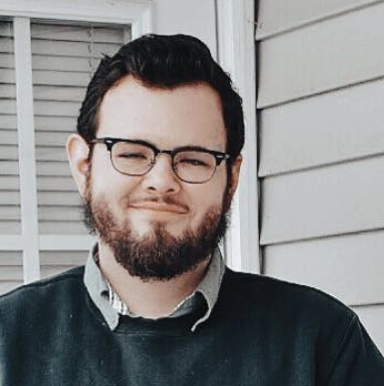 Taylor is a freelance SEO copywriter and blogger. His areas of expertise include technology, pop culture, and marketing.