The HDMI cable allows you to transfer audio and video data using a connection that focuses on the multimedia stream's quality (HDMI stands for High-Definition Multimedia Interface ).
The first uses of the HDMI interface date back to the end of 2003: at the time, the production of what should have become (as it happened) a valid replacement for the VGA and DVI interfaces was started.
Over the years, HDMI has gradually evolved to approve different specifications (versions 1.0, 1.1, 1.2, 1.3, 1.4, 2.0, and 2.1), each of which has introduced new features and functionalities.
If, for example, version 1.4 of HDMI introduced support for Ethernet and 3D and 2.0 further improved the quality of audio and video streams (see below), the HDMI connector remained the same. This means that an HDMI 1.4 cable can also be used to interconnect devices that only support previous versions.

An HDMI cable always carries an uncompressed video signal while the audio stream can be compressed or, also, uncompressed.
The versions of HDMI cables
As mentioned above, devices on the market can adhere to the latest HDMI specifications or only embrace older versions of the interface. Therefore, an "updated" HDMI cable allows, where possible, to exploit the full potential of the interface.
The various versions of HDMI, from 1.0 to 2.1, differ in greater bandwidth and some technical updates.
– HDMI 1.0, 1.1, and 1.2. The first versions of HDMI, dating back to the years 2002-2005, offer a bandwidth of 4.95 Gbps, of which 3.96 Gbps are dedicated to managing the video stream. Version 1.1 introduced DVD-Audio support, while 1.2 embraced additional support for Super Audio CDs.
Perhaps the most interesting novelty was introduced with the HDMI 1.2a specifications' approval: the Consumer Electronics Control (CEC) function allows you to use a single remote control to switch on and control the various HDMI devices.
We have illustrated how HDMI CEC works in the HDMI- CEC article, what it is, and how it works by explaining how it is widely used in various products, including Google Chromecast.
– HDMI 1.3. With the release of the HDMI 1.3 specification, the transmission capacity is increased to 10.2 Gbps. An improvement that has made it possible to optimize the color depth and make a real leap in quality to the interface.
Dated May 2006, version 1.3 of the interface allows you to reach 30, 36, or 48-bit depth with RGB or YCbCr. Sony's proposed xvYCC standard, automatic audio synchronization, Dolby TrueHD output, and DTS-HD Master Audio (audio formats used with HD DVD and Blu-ray discs) are also supported.
– HDMI 1.4. Without changing the bandwidth managed by the interface, HDMI version 1.4 allows you to support Ultra HD 4K resolutions up to 3840 x 2160 pixels at 24Hz, 25Hz 30Hz, and 4096 x 2160 pixels at 24Hz (see also Difference 4K and UHD: here's what changes ).
The new version also adds support for bidirectional communication between devices: a peculiarity that has also made it possible to include Ethernet support.
This means that devices connected via an HDMI cable can exchange data using an Ethernet connection up to 100 Mbps.
HDMI 1.4 also provides the possibility of using the audio return channel (for example, for the bidirectional connection between a TV and an amplifier, without the need for additional cables) and introduces support for at least seven 3D formats.
Finally, the new release expands the color ranges by "making its own" also sYCC601, AdobeRGB, and AdobeYCC601.
– HDMI 2.0. Known by some manufacturers as HDMI UHD, the 2.0 release brings the bandwidth to 18 Gbps, equivalent to 6 Gbps per channel (from 3.4 Gbps of the previous version).
Support for the technology is also introduced HFR for 4K video (2160p) recorded at 48 or 60 fps (25 fps for 3D video), the 32-channel audio, the audio up to 1536 kHz, and even the so-called dynamic auto lip-sync or the automatic dynamic lip sync.
HDMI 2.0 is the first version to support static HDR, while dynamic HDR is the prerogative of the latest 2.1 release.
– HDMI 2.1. It is the most recent version of the HDMI specifications announced by the HDMI Forum in January 2017.
The innovations introduced with HDMI 2.1 are many: starting from the increase of the available band up to 48 Gbps, thus allowing the transmission of video with 10K – 10,240 x 4,320 pixels 120 fps.
Refresh rates also grow 60 Hz for 8K videos and 120 Hz for 4K; the standard directly supports dynamic HDR as and playing uncompressed 8K content with HDR.

HDMI 2.1 can adjust color, contrast, and brightness information frame by frame so that you can get the most out of using HDR10 + and Dolby Vision.
Thanks to Dynamic HDR, the spectrum of colors and tones is optimized scene by scene or even frame by frame to improve depth, details, brightness, and contrasts.
Among the accessory features, we mention the support for Adaptive Sync / FreeSync / G-SYNC and for eARC , the Audio Return Channel, which, thanks to a wider bandwidth, can also manage audio to objects, such as Dolby Atmos or DTS: X.
How HDMI cables and connectors differ
Practically with each new release of HDMI, new connectors have been defined.

Type A and Type B were defined in the early days of HDMI, and while the former is still widely used today, the latter has never been used in any commercial product.
The type A connector is now considered "the standard": it uses 19 pins and guarantees sufficient bandwidth to handle SDTV, EDTV, and HDTV videos.
Along with the HDMI 1.3 specification, Type C was brought to debut while D and E (see image below) were introduced with HDMI 1.4.
Type C is also called MINI HDMI: it differs from type A only in the connector's size while the number of pins (19) and bandwidth remains unchanged.

The D-type connector ( Micro HDMI ) is much more compact, and while retaining the 19 pins, it completely revolutionizes its arrangement. It looks like a micro USB connector but has nothing to do with it.
Finally, type E ( Automotive connection System ) has been specially designed for vehicles and industrial automation applications. The HDMI connector, in this case, is, in fact, much more solid: an additional clip allows you to tighten the cable more effectively, also avoiding the insertion of dust and dirt.
HDMI cable length and type
On the market, there are HDMI cables of varying lengths between one and 15 meters. Like any other cable-based connection, signals transferred via HDMI can degrade over long distances. Shielded cables help you gain a few extra meters by protecting the signal from interference from outside.
HDMI cables that support up to 1080p resolution can measure up to 15 meters, while those that handle 4K video signals don't want to go further than 5 meters. To extend the signal, it is possible to use an extender or repeater.
A "bogus" HDMI cable can carry a degraded audio/video signal and cause (especially if rather long) electromagnetic interference capable of causing problems to other devices (first of all, WiFi devices).
Nowadays, you should always opt for High-Speed ​​HDMI or High-Speed ​​HDMI cables with Ethernet; otherwise, the 1080p resolution will not be supported (as in the case of HDMI Standards ).
To find out, you can check out the large selection of quality HDMI cables available on Amazon.
How to recognize HDMI cables
HDMI cables are simply cables: they do not have the electronics to determine the version and consequently the specifications to which they adhere.
Unless a model number is printed on the cable or a label is attached, there is no way to tell at a glance which type of cable you are dealing with.
All HDMI cables support at least Full HD 1080p resolution at 60Hz; moreover, although on paper only the HDMI 2.0 and 2.1 cables support 4K video at 60 Hz, it is not excluded that 4K video streams can also be managed by cables that do not adhere to the latest specifications.

For some time, HDMI Consortium has started a program for the certification of HDMI cables that guarantees their reliability and build quality. It is called HDMI Premium Certified Cable and allows you to avoid the purchase of counterfeit or low-quality cables, absolutely unable to guarantee the promised performance.
The product cables listed on these pages display the Premium High-Speed ​​HDMI Cable or Premium High-Speed ​​HDMI Cable with Ethernet logos.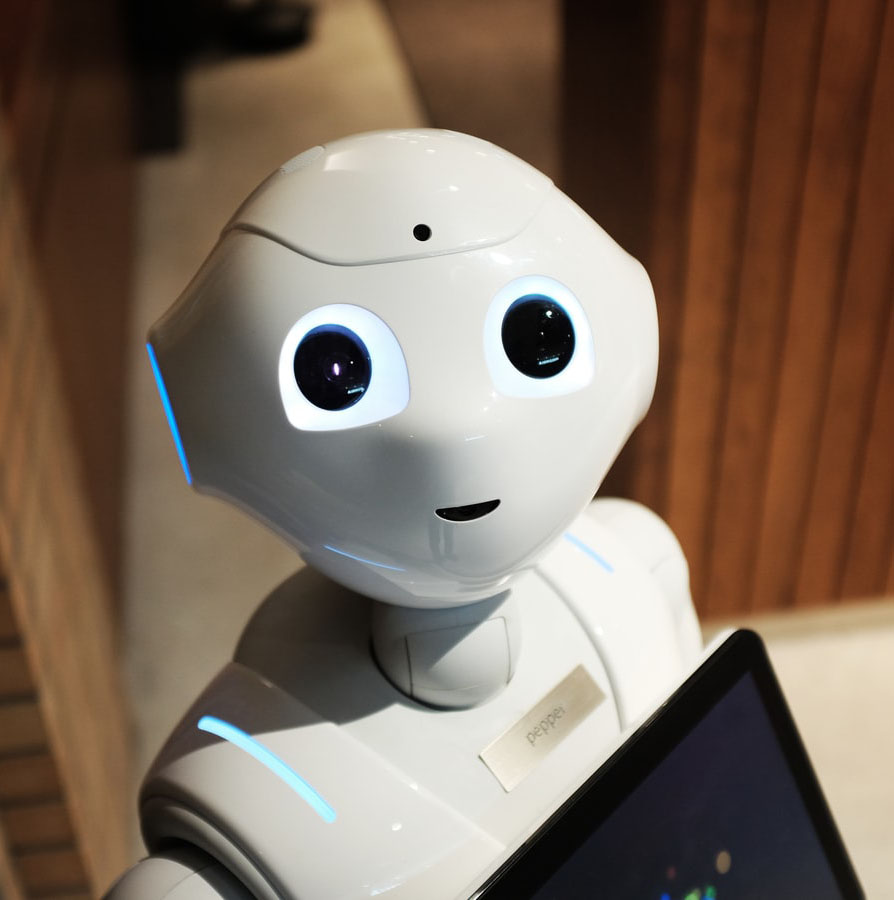 A tech-savvy writer with a knack for finding the latest technology in the market, this is what describes John Carter. With more than 8 years of experience as a journalist, John graduated as an engineer and ventured soon into the world of online journalism. His interest includes gadget reviews, decoding OS errors, hunting information on the latest technology, and so on.