The old traditional coding approaches need a lot of resources which are time-consuming and require high capital costs. They have to hire IT experts on high demanding salaries which also affect the development budget of an application. Launching an app fastly and with minimum expenses is possible by using the no-code approach.
It has not only decreased the requirement of resources but also accelerated the development process. The app which was developed in almost 4 months is now easily formed within 2 months or even less by using the no-code technology.
No-code development
First, we have to understand what a no code development approach is. It is the approach that enables non-technical users and developers to develop applications by using visual modeling tools and configuration. It allows you to create applications without having IT skills and knowledge.
No code tools enable the users to streamline various processes within the company. Some of the most famous no-code tools are project management tools, workflow automation tools, analytics, integrations tools, and apps or website developers.
How does no-code development cut down development costs
According to a study, no cold approach can reduce the cost of development up to 80%.  It does not require formal planning expertise and additional source expenses. This is how the no code development approach can reduce the development cost of your applications:
No code enhances the speed of application development and also fulfills the requirement and custom software creation faster as compared to traditional coding approaches which have an indirect effect on the development cost.
No-code allows every employee to become a citizen developer without learning the coding. It is possible to emit coding at all as anyone can use the platform and apply the code through clicking, scrolling, dragging, and dropping parts of the visual interface.
Many companies face this gap and they have to hire more experts on their team. No code does not require a lot of programming expertise which is a major reason for high development costs. Entrepreneurs can hire citizen developers to develop apps and this will surely minimize the costly resources.
All the no-code tools are easily accessible from any device and they don't need special technical equipment that is very expensive.
The development period for developing applications is about 4 months and the no code development approach got down this period in half or even less.
It uses pre-configured modules for several apps as they have common core functions and these models can also be reused in the development of different solutions more quickly.
The no-code approach is used mostly by the following: 
Entrepreneurs and large companies use no-code software to test their new ideas without distracting their IT departments. 
Setup on small scales and small teams get proof of concept with a minimal budget in a matter of days. 
Conclusion
No code is the key trend today. It has shrunk the gap between professional programmers and non-programmers. It has maximized the production rate by reducing the time taken in understanding the application idea and management. 
No code is the best choice especially when you are looking for ways to cut down your application development cost. It enables the developers to automate the workflow and build apps without coding skills. It uses pre-configured modules that have common core functions so they can easily be needed for several apps and they can be reused.
View more: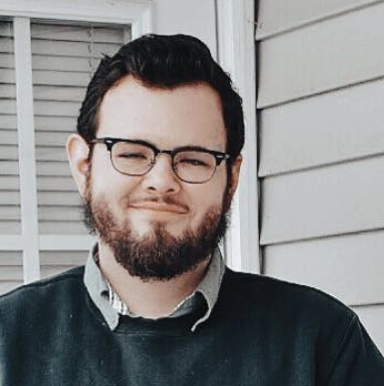 Taylor is a freelance SEO copywriter and blogger. His areas of expertise include technology, pop culture, and marketing.