If you own a Vizio TV, you must have realized that it's a great device that works optimally most of the time. However, life can get complicated if, for some reason, you can't use your remote to control your TV. This can happen if your remote is spoilt or misplaced. Luckily, this post mentions how you to control Vizio TV without a remote. Keep reading to learn more.
How to Connect Vizio TV to Wi-Fi without Remote
Connected to Wi-Fi, Vizio TV can give you the best experience. The internet lets you adjust settings and features as you please. However, when you don't have a remote, connecting your TV to Wi-Fi becomes hard, but that doesn't mean it's impossible.
Smart TVs work best with remote controls. Otherwise, you'll lose access to some essential features. For example, your device stops being smart unless your TV is connected to Wi-Fi or the internet. You can only enjoy the seamless connection with a remote.
Have you lost your Vizio TV remote? The best thing you can do is order another one. Without it, you're going to face many challenges, but that doesn't imply that you won't be able to operate your TV.
The good thing is that if your smart TV is under warranty and you misplaced its remote, you can order another one through customer service. The manufacturer will then look into your issue and replace your lost or malfunctioned remote.
As you wait for Vizio to take action, here are some steps you can take to connect your TV to Wi-Fi without a remote.
Connecting Your TV to Wi-Fi without Remote
There're two reliable ways to connect your TV to the internet without a remote. You can either use a universal remote or an Ethernet cable.
The process might vary slightly based on the Vizio model you're using. However, the steps we've shared in this piece should work for all TVs, even if your model is old.
1. Connection Using Universal Remote

It helps to have one universal remote at home that you can use for all your devices. If so, then you can use it to connect your TV to Wi-Fi without its original remote control.
The good thing with universal remote controls is that they can work for all your devices, including your Vizio Smart TV.
Little market research will reveal various types of universal remotes. But not all of them are reliable. In this guide, we recommend Logitech Harmony Remotes. They tend to work fine for all devices and can save you when your Vizio remote is spoilt or is missing.
Once you invest in a universal remote, you won't need the original to keep enjoying your TV. You can follow the usual steps to connect your device to the internet/Wi-Fi with the remote.
2. Connection Using an Ethernet Cable
If you don't have a remote, you need an Ethernet cable to connect your TV to the internet. Once you have one, here are the steps you need to follow;
Find the Ethernet port at the back of your Vizio TV. Most models have this port at the back, but the position can change based on your model. Just try to find its location on your TV.
Next, you should find a similar port on your router through which you want to connect the TV to the internet
Once you have two ports, connect one end of the Ethernet cable on one port, and another end to another
Using the power button, switch on your smart TV. This power button should be on at the back or sides or beneath the TV
Again, try to locate the Menu button on your TV. You need this button to proceed with the internet connection process
Select the Home Network
After doing this, you'll notice that your Vizio Smart TV is now connected to the internet
Controlling Vizio Smart TV without Remote

All Vizio TVs come with a power button. The problem, however, is that some power buttons are so hidden that they're hard to find.
You should be able to find the power button at the back, beneath, front, or sides of your TV. Just take your time and search these areas for the power button.
After locating the power button, you can always use it to turn on your TV without a remote.
Apart from the power button, you also need to find where other buttons, such as the volume up/down button, menu button, input button, and channel button, are located. Otherwise, even if you power on your TV, you won't access some important features.
You Can Use SmartCast App

Another way to turn on your TV without a remote is through Vizio Smartcast App for both Android and Ios.
Here are the steps you need to follow to complete the process;
Download the Smartcast app from Google Play or the one for iOs on App Store. It depends on the phone you're using
Those using the app for the first time need to pair it with their TV. Do this by selecting Devices > Add, which is located at the upper-right corner of the app, and then hold your phone near the Vizio TV for it to be discovered and paired
Once the pairing is done, tap on Control, located on the bottom section of the app
In the upper-right section, select Devices and pick your desired display from the list
After selecting the device, you can start controlling your TV with your phone acting as the remote. With the app installed, you can use the app to power your TV on and off, adjust volume, select channels, listen to the radio, etc.
With the Smartcast app, you can control your TV easily without a remote. It won't affect your TV, provided the two devices are compatible.
What to do When Vizio TV Remote is Not Working?
Your Vizio TV remote can fail to work for many reasons. Mayne the cells are dead, or it has some glitches that you can fix on your own. Here are some of the things you can do when your remote fails to work;
1. Power Cycle the Remote and TV
You can start with the remote control by removing the batteries from it. Try to press each button of the remote at least one time to find out if any of them is stuck. After that, put the batteries back into the remote.
If stuck buttons were the problem, your remote should be working again. If not, go ahead, and power cycle your TV.
Power cycle your TV by disconnecting all the power cords from the back of the screen. On some TVs, you can do this from the outlet. It depends on your TV model.
Locate the power button on your TV, press and hold it for around fifteen seconds. But if you're unable to find the power button, just leave your TV unplugged to the power outlet for fifteen seconds.
After fifteen seconds, try to reconnect your TV's power cords and power. If the problem is solved, your remote should start working fine again.
2. Remote Barriers from TV Front
Your Vizio TV should have a remote sensor located close to the bottom, left, or right corner. Thus, confirm to ascertain that nothing is blocking the remote sensors.
If that didn't work, it's time to try new batteries. Once you get the new batteries, make sure you position them correctly. Check to ensure that the positive and negative ends are in the right position.
3. Maybe Some Buttons Aren't Working
Before concluding that the remote is spoilt, you need to find out whether some buttons have stopped working.
However, you need to understand that the channel up and channel down buttons can only work with the TV connected to coaxial cables or an antenna. Suppose you have a cable box; still, the buttons won't work because you should be controlling the TV right from the cable box remote.
The Pause, rewind, and fast-forward buttons should only work when using your TV to watch apps. Your remote cannot pause content from another device or cable content, so you need to be sure that you're using it for the right function.
If you have tried these things and the remote is not working, then you need to order a new remote. You can get one from the manufacturer or a trusted dealer. Also, if the item is covered in the warranty, you can ask Vizio for a replacement.
Final Verdict
If your remote is spoilt or misplaced, you can still operate your Vizio TV as usual. The internet connection should not be a problem. Just use the tips above to access the internet. Also, if your remote has any problem, this piece shares pointers on what you can do to fix the problem.
It helps always have a universal remote that you can use as a backup if the original one develops a problem. Do you have any questions about how to control Vizio TV without remote? Let's know by commenting below.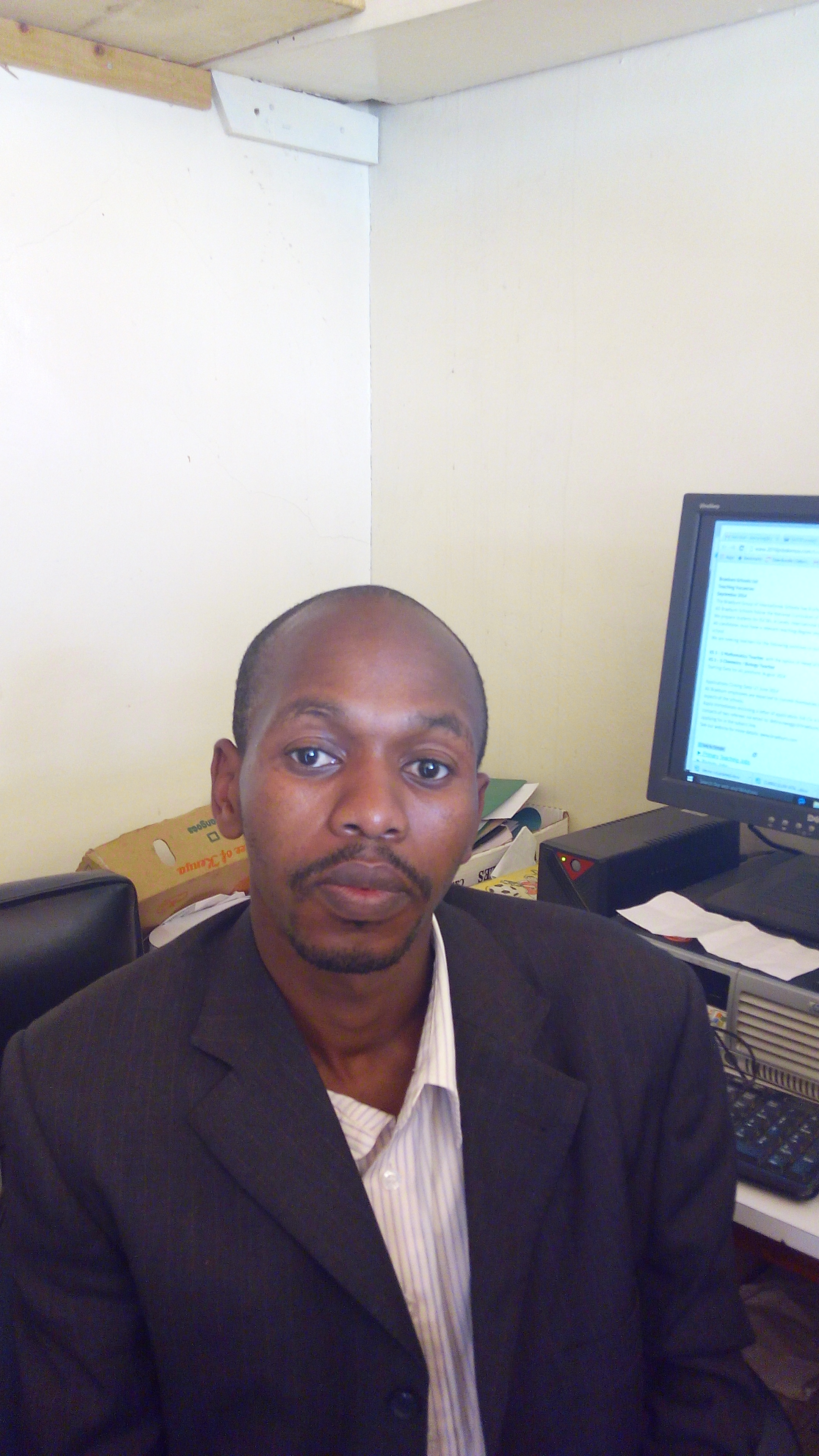 Denis is an article/blog and content writer with over 3 years of experience in writing on different niches, including product reviews, buyer's guide, health, travel, fitness, technology, tourism. I also have enough experience in SEO writing.