With over 500 million people signing into Instagram daily, this popular social media platform has carved its special place in digital history. It's estimated that 71% of IG users are people below 30.
There are several reasons why you might want to learn how to hack someone's Instagram without survey. For instance, you may want to disprove your suspicion that your partner is cheating, or you simply want to keep your kids safe from online fraudsters.
Why You Should Prefer Hacking Methods without Surveys?
If you search online, you'll probably come across a plethora of websites and apps promising to hack into your target user's IG only if you agree to complete their survey. Steer clear of such platforms at all costs.
Here are 3 major reasons why you should avoid taking a survey to hack Instagram:
Survey platforms could collect and sell your personal data. Most websites and apps that prompt you to complete a survey in exchange for their hacking expertise are usually interested in collecting your private data. They sell this data to spammers and corporations, exposing you to numerous online vulnerabilities.
Your device could be infected by malware. Another good reason to utilize an Instagram hack without survey requests from websites is to avoid downloading viruses, spyware, and a wide range of other malware onto your computer or smartphone.
You risk getting blackmailed. Some conniving fraudsters run a variety of online schemes (such as publishing digital surveys that must be completed before downloading an Instagram hacking tool) to collect deeply confidential data and use it for blackmail.

Hacking Method that We Recommend
After conducting broad research, we've determined the most effective technique to infiltrate any IG account without raising the target user's suspicion. You can use some powerful spy apps to hack Instagram accounts without survey. These apps are quite affordable and remarkably easy to use.  In fact, you can enroll in an ethical hacking certification course to get hands-on training with these apps.
mSpy is the go-to spy software for anyone looking to track their loved one's Instagram activity. This app provides users with unrestricted access to the target user's contacts and private conversations. This app can even help you to find out who someone is talking to on hangouts. Once installed, mSpy will conveniently allow you to read all Instagram messages that are sent and received on the target device. You will also access photos, links, and other shared media.
mSpy is a highly discreet app that keeps users undetected from the target user's radar. It has an integrated GPS tracker that reveals where your target user is located at all times. The app is also equipped with a map that allows you to set up "safe zones" and "dangerous zones." You're then notified when your loved ones leave or enter these zones.
How to get started?
Visit mspy.com and create your free account.
Choose your preferred subscription plan and complete the payment.
You'll receive a confirmation email containing complete instructions on how you'll install mSpy in the target device.
Fill in some information about the target phone on the app's Control Panel.
And voila! You can now start monitoring your loved one's Instagram.
What Other Survey-Free Methods You Try?
If you're interested in learning how to hack Instagram account (no survey), there are several tactics you can implement. These include:
1. Guessing Their Password
This simple technique involves using your target user's personal information to guess their Instagram account. When setting their passwords, most people use a combination of their names and dates of birth. However, the complexity of different passwords mainly depends on a person's age − it's much easier to guess a kid's IG credentials than an adult's.
Unfortunately, this method is purely based on guesswork which makes it rather unreliable. You also get a limited number of login attempts before the account's user is notified of a possible breach. Another downside to this method is that you must have acquired the user's username or email ID in order to guess their password.
2. Using a Phishing Technique
Phishing is a sneaky way of hacking into someone's Instagram without survey. Here, you create a fake IG login page that resembles the original one. This page should be compelling enough to lure your target individual into keying in their credentials and sign in.
Once the user clicks on the login request link, they're redirected to the fake IG login page. They are then prompted to type in their Instagram credentials and click on the login icon. However, they'll quickly get an error message and stop trying. You will have successfully intercepted their Instagram email address/username and its associated password that you can subsequently use to hack into their IG account later on.
Using such a phishing scheme to hack Instagram has a few disadvantages. To use this method, you must possess some coding skills. The success of this technique also relies on the target user clicking the fake IG login link sent via email or SMS. Phishing is also a fraudulent activity that could land you in hot water once the authorities nab you.
Conclusion
Prevention is better than cure. Learning how to hack someone's Instagram without survey will help you keep them safe from thousands of online predators and fraudsters who roam the digital space.
In the past decade, mSpy has cemented its position as one of the best Instagram tracking apps around. You can even monitor your children's SMS messages and social media activity using this app to know who they're interacting with and thus keep them safe.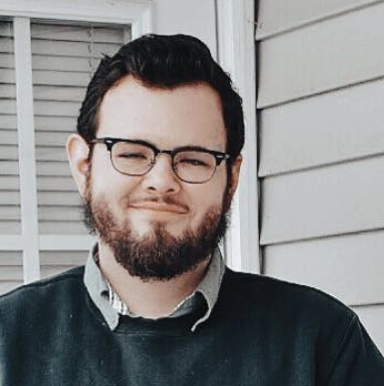 Taylor is a freelance SEO copywriter and blogger. His areas of expertise include technology, pop culture, and marketing.