The movie recorded on Blu-ray can be imported to your smartphone. However, you have to take some time to capture it. That is the preparation called ripping.
Ripper is the conversion of Blu-ray to MP4 format video files. If you don't have the Blu-ray MP4 format file you want to import, you have to start by ripping.
If you do not rip it, you will not be able to import it to your smartphone due to the influence of copy guard.
What is a copy guard?
Copy guard is for copyright protection. If the copy guard is not released, it will not be possible to convert to MP4, so it will not be possible to import to your smartphone. There are various types of such copy guards.

Let's see what kind there is.
・ AACS
AACS is an acronym for Advanced Access Content System.
It uses 128-bit AES encryption developed by Disney, Intel, Microsoft, Panasonic, Warner Bros., IBM, Toshiba, and Sony. It is one of the commonly used copy guards. It is imperative to remove this before removing any other copyguards.
・ BD +
BD + is a feature that introduces a new protection programmer when the content protection program on the Blu-ray player is broken. The breached protection is immediately switched to the new protection, returning the copy guard to the unreleased state.
・ BD-Live
Blu-ray Disc Live is the official name and is one of the extensions of Blu-ray Disc. It is a specification for acquiring bonus videos and additional subtitles with a Blu-ray player connected to the Internet, and for using interactive services such as chat. You can check the protection by connecting to the Internet.
・ Region code (country code)
The region code is to limit the area where DVDs and Blu-rays can be played. Sometimes called a country code. If the region code does not match the player, playback itself will not be possible.
・ CCI
CCI is a system for mutual authentication by giving each device an ID and using the public key number or common key number. By using this system, both sides can protect the content, and recording and playback are possible only if it can be authenticated. If the authentication is successful, the recorder will be given a decryption key, and the video data will be encrypted and sent. It does not depend on the device, and it is possible to eliminate devices that do not have the content protection function.
・ Cinavia
Cinavia is a watermark on audio. Information about copy guards is embedded at frequencies that humans cannot hear.
When playing a video that was shot directly in a crisis that also has a check function, a message is displayed and there is no sound, or the playback itself stops.
How to Import Blu-ray to Smartphone
To get Blu-ray to your smartphone, you have to rip it as mentioned above. At that time, use the software. There are many types of ripping software, so some people may be wondering which one to choose.
DVDFab Blu-ray Ripper is the recommended software for importing Blu-ray to your smartphone!

Features
・ Release the copy guard speedily
・ High quality sound quality and image quality can be maintained.
・ Achieves high-quality output for mobile devices
・ Can be converted to various formats
How to use DVDFab Blu-ray Ripper to import Blu-ray to Smartphone.
Step1: After installation, launch it and select "Rip" at the top of the main interface.
Next, insert the disc into the Blu-ray drive connected to your computer. If the source is an ISO file or folder, click the "+ Add" button in the interface or the large "+" button in the middle to load the file.

When the source video loads in about 2 seconds, the main movie title is washed by default.
The default title can be changed as desired. Once you've decided on a title, select chapters, audio tracks, subtitles, and more.
Step2: Next, select the profile to output.
Click the option to the right of "Choose another title" on the main screen. Then click "Choose another file" from the drop-down list to open the profile library.

At this time, you may be able to choose from device profiles and video / audio formats.
Most often, versatile formats such as MP4 and MKV are used.
Step3: Set parameters and video effects.
After selecting a profile, let's set parameters and video effects. This is where you can change the audio, subtitles, and first and last chapters.
You can customize the video freely with the advanced setting button (wrench icon) and the video editing button (pen icon).

Click the Advanced button on the interface to bring up another screen. On the screen that appears, you can change the default parameters for video and audio as you like.
Click the video editing button to open the video editing window. You can edit video effects, etc. from this window. You can crop the video, adjust the volume, add watermarks, load external subtitles, and more.

Step4: Select the save directory and start the ripping process.
After setting the parameters and video effects, click the "Folder" icon at the bottom of the main interface. Click the "Folder" icon to select the storage directory for the output video.

* You can save videos converted directly with DVDFab to your smartphone, but only MP4 related formats are supported, and data cables and DVDFab remote may be required, so many models and video formats are supported. I think it's better to save it on your PC first and then transfer it to your smartphone.
After selecting the save directory, click the "Start" button to start the conversion process.
You can check the progress during the process.
In order to capture Blu-ray video to your smartphone, you need to rip it. By ripping and changing to MP4, you will be able to watch it on your smartphone.
If you want to watch Blu-ray video on your smartphone, use DVDFab Blu-ray Ripper to capture it.
With DVDFab Blu-ray Ripper, you can watch it freely on mobile devices such as smartphones and tablets.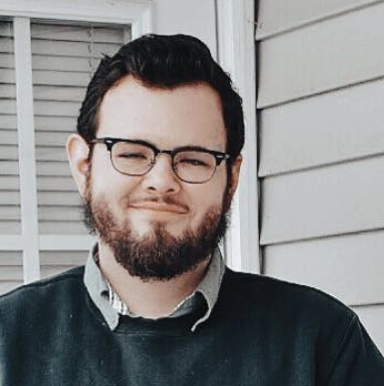 Taylor is a freelance SEO copywriter and blogger. His areas of expertise include technology, pop culture, and marketing.