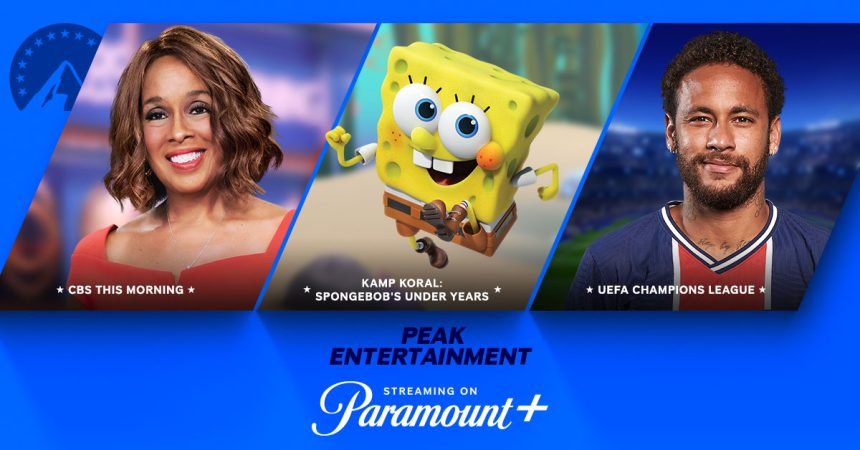 Paramount+ is a renowned brand-name in the entertainment industry, specifically in airing video content. Some of the big names that compete with Paramount+ are Disney+, Netflix, Amazon Prime, etc. Being in this caliber, you do not need to be told the quality of services that Paramount+ offers.
To diversify its services, Paramount+ has an app that you can download, and install in different devices. Amazingly, it is also available on Roku, but Roku users often encounter issues that are reported by error messages, which hamper them from streaming seamlessly. In fact, encountering this error message is very common, whereby; Paramount+ fails to load videos.
Instead, you will be frustrated, and annoyed by consistent buffering that finalizes by sending you an error code that reads, "Error: Content is not available. Try again later." When your streaming experience keeps on being sabotaged by errors, you will feel as if you have been short-changed your subscription money.
Apart from streaming videos, users also complain about Paramount+ Roku app having issues when loading ads. The error that shows up is Code CS-1200, which is a playback error.
Why Is My Paramount Plus Not Working on Roku?
There are many reasons why Paramount+ may not be working on Roku, and they include:
Temporary glitches
Wi-Fi & network issues
Unavailable content, etc.
Problems are caused by so many things, other than the few listed ones above. When any hiccup arises, how should you fix it? That is exactly what is covered in this article.
When Paramount+ refuses to work on your Roku, you can try the following solutions:
1. Restart Roku
Restart your Roku device, because this simple measure solves many issues. It is a common practice among all electronic gadgets, because they are controlled by software. Use this procedure:
Start your Roku gadget, and use your remote to press the Home button
Choose Settings, and then System
Choose System Restart
Choose Restart

2. Check the network connection 
If you are experiencing a network problem, especially pertaining to the internet strength or stability, it can cause Paramount+ fail to work. Use the following method to check your network:
Use your remote to press the Home button
Select Settings
Choose Network
Choose Check connection
By following this procedure, you will check the internet download speed and signal strength.
3. Restart your modem or router 
When you realize that you are encountering internet problems, you can restart either the router, or modem, depending on what you are using to access the internet. This step will do away with the underlying internet issue. Use this procedure:
Disconnect the modem's & router's power cable for 30 seconds
Plug the power cable back to the socket
Wait for it to restart
If it does not restart automatically, press the power button on either device
4. Login again using your Paramount+ Account
There could be issues with your Paramount+ account, and this can distract its functionality. Log out of your Paramount+ application on Roku, and tarry for a minute before login in again. You will use your login details when logging in for the second time, and see whether the problem is still there.
5. Clear data and cache on Roku
Some issues can be caused by data, and cache in your Roku device. So, when you clear it, the issue will be gone, because such unwanted data can get corrupted and bring about issues. This is the procedure of clearing them:
Switch on your Roku device, and use your remote to press the Home button
When your Roku presents the home screen, press the Home button 5 times
Press the Up arrow button on your remote, one time
Press the Rewind button two times, and press the Fast Forward button two times
The data, and cache will be cleared
6. Update Roku
This is a significant step to take towards solving any underlying issue in your Roku device. When you update, even the apps and the Roku OS are updated altogether. You will now have the latest version of all of them. Here is the available updating procedure:
Press Home on the Roku gadget, and choose Settings
Select System, and choose System update
Choose Check now to find out all pending updates that you should download and update the apps, and also the Roku OS
7. Factory reset Roku
If all the available options have not sorted out your issue, you can decide to factory-reset your Roku device. This action deletes all the downloaded and customized settings that you have installed into your Roku device. Everything is reverted back to the manufacturer's default settings. After this, you have to log in with your Roku account's details, and then add the channels again. Use this procedure:
Press Home on the Roku remote, and choose Settings
Select System, and choose Advanced System Settings
Choose Factory Reset, and you will be requested to provide a code
You will find the code near the bottom corner; on your right-hand side
Enter the code on the required tabs, and press OK
8. Disable the VPN
Are you using your Paramount+ with an activated VPN? If yes, then you should consider disabling it, because it can prevent it from working on Roku. After disabling it, check whether the Paramount+ app has resumed working. But this is only for the USA citizens.
9. Reinstall Paramount+
There are many underlying issues in your Paramount+ app that can only be solved by deleting and reinstalling it. When you uninstall the old problematic app, it disappears together with its issues, and you can install another good one. This is how to uninstall:
Press Home on your remote
Choose Spotify
Press the Asterisk button on the remote
Press "Remove channel"
This is the procedure of reinstalling Paramount+ app on your device:
Press Home on your remote
Choose Streaming Channels
Search Channels
Enter Paramount+
Add channel
Press "OK"
10. Contact the Roku customer support
If the issues beat your wits, you can contact the experts who will advise you accordingly. Since most of the people who encounter Paramount+ issues are those who use Roku, you should contact the Roku customer support to be told what to do.
When you call them, you should explain to them all what you have tried to fix, but the problem is still there.
Paramount Plus login
Before you log in, you should have a Paramount account. You have to sign up first, which is also known as creating an account, and there is the username or email that you provide, and the password.
Whenever you log out, you can only log in/sign in again after providing the login details. These are the gate-pass to the Paramount+ portal, where you access their services. When you log in, you will watch your preferred content in different genres that Paramount+ has in store for you.
Paramount Plus on Roku
As aforementioned earlier, there are different reasons that cause hiccups on Roku, and Paramount+: among them, are software and technical issues. Sometimes, the problem could be the internet: perhaps the internet speed is slow, or unstable.
Why Choose Paramount Plus/Roku?
Paramount+ is an entertainment channel that has marvelous content that you can watch for hours without getting bored. Some of the popular channels that you can watch on Paramount+ include:
CBS
Comedy Central
MTV
BET
Nick Jr.
Nickelodeon
Smithsonian
Apart from these, you will also stream lives sports, breaking news, original movies and shows, and so much more. There is a free trial period of 7 days, whereby, you will watch for free. When this time elapses, you have to either pay for the subscription, or cancel it. This is how to cancel your Paramount+ subscription:
Visit the Paramount+ website
Log into your account
Choose your name from the top right
Click "account"
Move downwards, and choose Cancel Subscription
Find the box that says "I understand the terms of cancellation" and click "Yes"
Cancel to confirm
By doing the above, you will successfully unsubscribe from the service.
What You Need to Know About Paramount Plus/Roku?
Paramount+ is a branch of ViacomCBS that offers on-demand video, and over-the-top streaming services. It is also cheap to subscribe, unlike other renowned channels. Paramount+ goes for only $5 per month, but this package does not air live sports. However, there is a $6 per month plan, and an ad-free plan that goes for $10 per month.
Conclusion
There you go! You now know why your Paramount plus is not working on Roku, and how to solve the issue, and it is a common occurrence that Roku users experience from time to time. After reading this procedure, you have all the solutions at hand, and you can apply them to get rid of all these issues. Consider using the last option of contacting the customer support, if the issue beats you.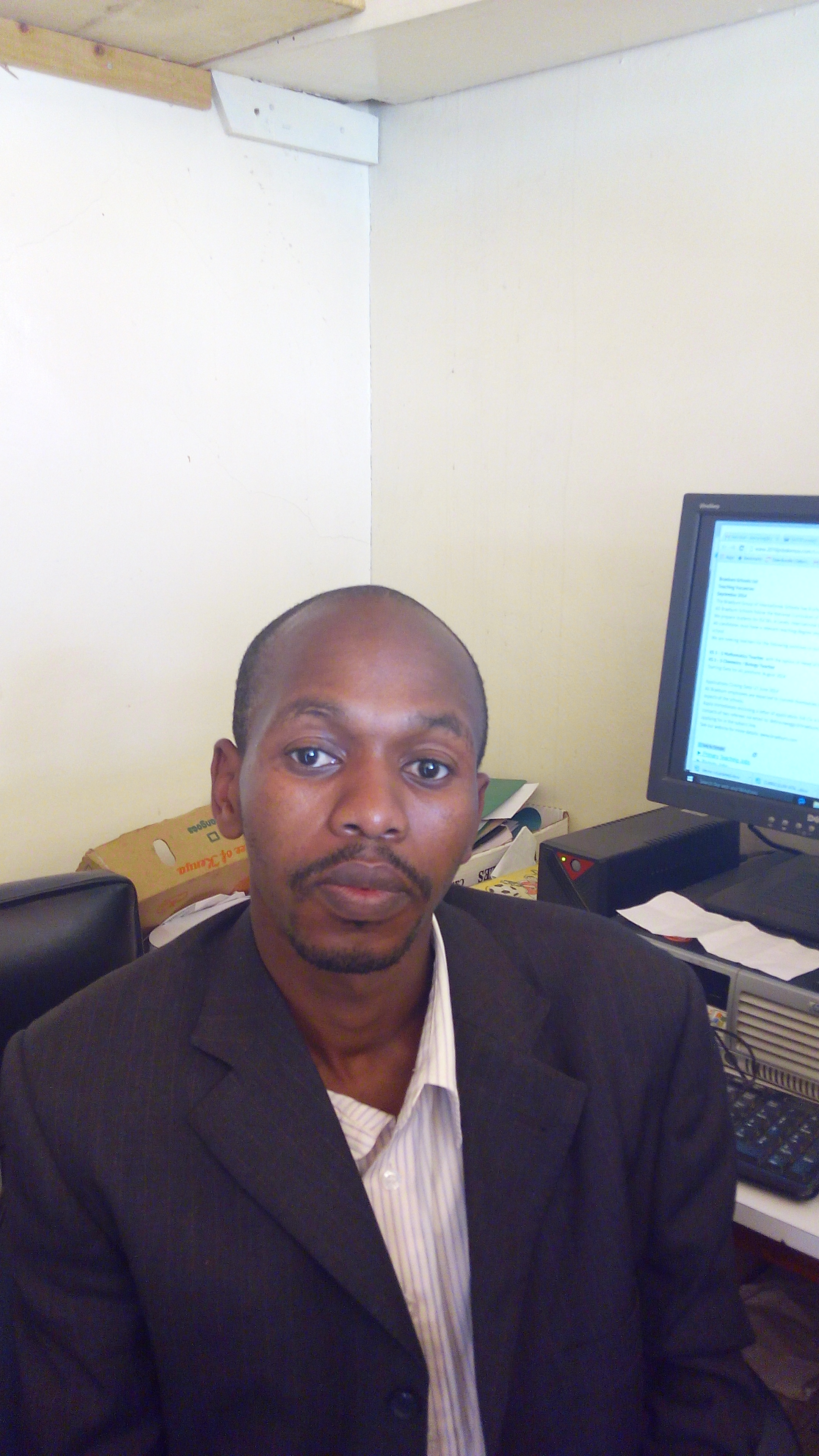 Denis is an article/blog and content writer with over 3 years of experience in writing on different niches, including product reviews, buyer's guide, health, travel, fitness, technology, tourism. I also have enough experience in SEO writing.