In less than two decades YouTube has grown from a simple site to share videos into the largest video hosting platform. Its global number of users easily reaches 2 billion people per month. Well, it all makes YouTube a sweet spot to both promote your business and share your personal content. And if you don't feel like you are cut out to be a videographer, but you still want to get exposure on this platform, then create a YouTube slideshow.
Even if you have never put together a slideshow, it's not an issue. In this article, we will show you an easy way to do that. All you need is a bit of inspiration, your best images – and a few videos because why not – and a smart slideshow maker. You can also add Film Impact's Premium Transitions. They're ideal for adding some oomph to your videos, giving them a professional vibe, and ensuring that viewers get a sense of what they're watching. We'll go with SmartSHOW 3D.
This is an intuitive but feature-rich program that will help you create an awesome movie with your pictures and music in no time. So let's see how to make a slideshow for YouTube with the help of SmartSHOW 3D.
1. Start a New Project

When you run the software, you need to decide whether you are going with a premade template or want to make a slideshow from scratch. The first option gives you access to dozens of professionally designed style packs. There are templates for almost any occasion – wedding, birthday, vacation, graduation and so on. All you need to do is pick a template, fill it with your pictures, add a soundtrack, and your YouTube video will be ready. The second option implies more artistic freedom as you'll have a black project to build a video from ground up.
2. Add Your Images

The next step is to add your images. SmartSHOW 3D sets no limit for the number of images you can use. If you want to make your slideshow for YouTube more dynamic, be sure to add videos as well. After all the images are on the timeline, feel free to decorate them whoever you want. First off, you can stylize them with built-in filters. Alternatively, adorn them with elegant frames or whimsical masks. In case you need no decorations but you do need your images to look perfect, use the software's integrated photo editor to enhance your images.
3. Apply Cool Effects

It's time to animate your slides. SmartSHOW 3D comes equipped with 400+ effects, animations, and transitions. Use these effects to make your pics fly around, bounce in and out of the frame, pan, zoom, fade in and out – all that will make your slideshow fun to watch. Want to unleash your inner artist? There is a tool just for that – a custom animation module. It lets you come up with your own animations – motion, 3D, nature. The latter include – but not limited to – rain, snowflakes, sparks, bubbles, ladybugs and whatnot. These effects will definitely liven your outdoor shots.
4. Add a Soundtrack

Do you know how to make a YouTube slideshow that is truly enticing? You need to pick the right soundtrack! SmartSHOW 3D allows you to use a music file of your own. You can go with as many tracks as you want. In case you are hesitant about the music or don't have a tune at your disposal, then use the software's library. There are over 200 music tracks that are free to use. You'll find a tune of any genre, tempo, and mood. What's more, you can also record and add voice comments to make your slideshow more informative or personal. Just record your voice, then add a new track to the timeline. Make sure to use audio points to lower the volume of music.
5. Export Your Creation

Don't want to fiddle with numerous export settings to get the perfect video for YouTube, both in terms of size and resolution? You don't need to. SmartSHOW 3D has presets that help you create an optimized slideshow in a few clicks. Simply choose the frame size, convert the video and voila – your project is ready for posting! Want to share your slideshow in some other way as well? SmartSHOW 3D has got you covered with over 30 export formats.
And that's it – now you know how to make a slideshow video for YouTube. So don't delay any further. Get busy creating awesome content and get that much needed exposure on one of the world's most popular platforms. We wish you all the luck in your artistic endeavors.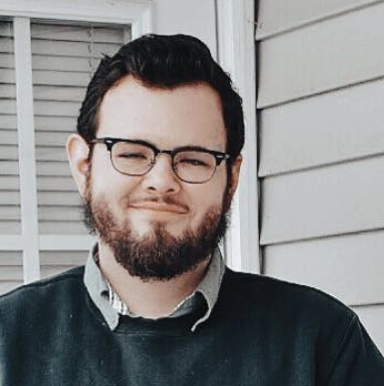 Taylor is a freelance SEO copywriter and blogger. His areas of expertise include technology, pop culture, and marketing.