Photos help you capture moments not just at an instance but also for memories. Taking daily selfies and portrait photos has made modern cameras more valuable and fundamental than they used to be and today almost everyone has a filter or an app camera for photos. And not just the cameras seem to have gotten better, but also the quality of images. High-definition photos can now be shot with just a click on a mobile phone. It also happens that your photos file or folder can get deleted, what will you do if this happens to you? You must know how to recover deleted photos from sd card or any storage at all if you want to recover them safely.
Imagine being on a summer trip and having several snaps here and there. In the end, when you finally get home, you find your photos accidentally deleted. Even If you do not like taking several pictures, you will be hurt and frustrated by the reality of losing your saved and unshared photos to a failed memory.
Common Scenarios of Photo Deletion
Painful as it sounds, photo deletion can occur in a thousand possible ways, other than an accidental deletion through unforeseen events, hardware failure, or file corruption.
Due to the volatile nature of these external drives, you can lose your photo during a transfer to a computer system where you abruptly ended such a cut-and-paste operation. Moreso, on photo deletion, a corrupted sd card is another way you can get in trouble with your photos without intentionally deleting them.
If you have any troubles with the possibility of any of these scenarios, you can recover them with the Tenorshare 4DDiG software. Follow the guide below on how to recover deleted photos from sd card.
How to Recover Permanently Deleted Photos from SD card with Tenorshare 4DDiG?
Tenorshare 4DDiG is a reliable and efficient software that helps answer the question– can you recover deleted photos from sd card? Especially those you value and consider lost forever.
If you own a Mac, follow these three easy steps to recover your deleted photos. Please note that the 4DDiG works perfectly on Windows devices.
Step 1: Select The Location

To begin, you would have to download the Tenorshare 4DDiG on your Mac. Run it and select the location to scan.
Step 2: Scan and Preview The Location

After waiting for the scanning process to complete, which may take a few minutes, you will see the generated results for preview. Under the File View tab, click Photos to search for missing photos.
Step 3: Recover The Safe Location

After previewing the deleted photos you want to recover, click the "Recover" button and select a safe location to save the recovered photos.
If you own a Windows computer, follow these three short steps to recover your deleted photos. As stated above, the Tenorshare 4DDiG software is supported on Mac.
So let's begin:
Step 1: Select The Location

You will have to download and install the Tenorshare 4DDiG to get started, after which you can Select the location to start scanning.
Step 2: Scan The Location

Tenorshare 4DDiG will start scanning your selected location, if your selected location occupies a large amount of memory, this will take some time.
Step 3: Preview and Recover

During the scanning process, if you find the photos you need to recover, you can press the pause button, select your deleted pictures and click the "Recover" button. You can also wait until the scanning process is fully completed before selecting photos to recover.
Now that you know how to use the Tenorshare 4DDiG software equally on supported devices– Mac and Windows, keep in mind that it boasts of the following excellent features:
It can conveniently recover all deleted photos from any format such as JPG/JPEG, TIFF/TIF, PNG, BMP, GIF, PSD, WEBP, CRW, RGB, CR2, NEF, ORF, SR2, MRW, DCR, WMF, RAW, SWF, SVG, RAF, DNG, ERF, ICO, DSC, etc.
It offers one of the best experiences in 3 easy steps. Even though your photos have long been deleted, it possesses an intelligent algorithm to perform a deep scan and recover deleted photos.
The Tenorshare 4DDiG is also flexible in that it allows you to stop a scan in the middle or at any point to resume later, whenever you wish. This way, you don't have to carry the burden of the scan time.
It provides an All-in-One Solution to Perform Data Recovery and Repair for All Scenarios, such as recovering photos from corruption, lost partition, system crashes, and others.
Points to Keep in Mind to Avoid Photo Deletion
With the Tenorshare 4DDiG, you can be guaranteed a safe recovery method for deleted photos. However, you might want to avoid getting into such a dilemma. And the best way to do that is to back up your photos, but how can you do that? Here are a few points on  how to recover deleted photos from sd card without software  or avoid photo deletion.
Backup photos to your external drive: This is not reliable, especially for long-term storage. However, you can opt for an external storage drive like the HDD or SSD to conveniently store and back up your photos if you use internal memory storage to primarily keep photos.
Backup Photos to your PC: The advantage of having a PC as a backup tool for your photos is that it helps store large amounts of photos. However, a crash to your computer would mean a colossal loss of all photos. Except, of course, when you decide to use the Tenorshare 4DDiG software for recovery.
Cloud Storage: Cloud storage, like Google photos, Google drive, Apple iCloud, Onedrive, Dropbox, and Amazon Cloud are reliable and modern ways on how to recover deleted photos from sd card without computer. Each brand of cloud storage is not without its pros and cons.
Conclusion
Tenorshare 4DDiG is available in 16 languages, including English, German, Spanish and  so on. It supports about Seven other means of storage outside the SD card, so there is no limitation on how you can use the software. So head over to the download menu, install it to your computer, Mac or Windows and follow the prompt guidelines on how to recover deleted photos from sd card free. 
Some Surprises with Tenorshare 4DDiG Back-to-School Sales

We also have a Back-to-School Sales campaign, which will run from Sep. 7 to Oct. 10.
This campaign is in three parts:
Flip for 100% Win & Get up to 75% OFF & Buy One Get One Free. 
Flip for 100%:
Seven cards representing Monday through Sunday, pick a card to flip and win 100% of the prizes (prizes include $100 Amazon Gift Card*3, Large Discounts (coupons maybe $5, or $10, or $15), Tenorshare 4DDiG 1-Month License *(10, 4DDiG Duplicate File Deleter 1-Month License*20).
If you share this activity on social media, you will have a second chance to flip the card. 
Get up to 75% OFF:
Tenorshare 4DDiG $41.95/Year (up to 65% OFF)
4DDiG Duplicate File Deleter $24.95/Year (up to 75% OFF)
Buy One Get One Free:
Buy Tenorshare 4DDiG ($45.95/Month), and Get Tenorshare Duplicate File Deleter FREE.
What are you hesitating for? Come and join us!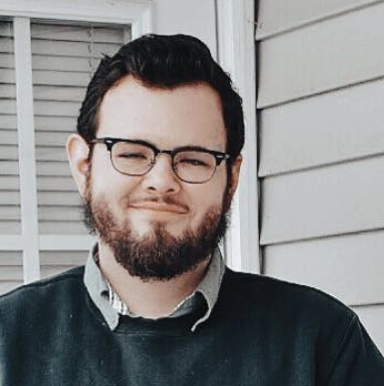 Taylor is a freelance SEO copywriter and blogger. His areas of expertise include technology, pop culture, and marketing.