The technological impact is inevitable in all the spheres of our life. And if we keep them apart from education. There will be no use in such education at all. So, our task is to combine and advance from technological achievements in the classroom and far beyond it. You don't need to begin with some complicated tools, but get the use of the thing you use daily, Google.
Whether you want to order pizza, find a book, buy cheap essay, or discover about the number of stars in the sky, you always start with
Google. So, it is still Google to be introduced in
Share with Google Drive
Google drive is the basic tool of every student and teacher along with Google Docs, Google Sheets, Google Slide, and so on. The great idea is to unite powers and share knowledge using Google Drive. Here are some educational ideas to benefit from Drive:
Share lesson plans and lectures with other teachers
Give and collect assignments via Drive
Share lectures and materials with students to help with homework and self-study sessions
Share folders with the whole-semester materials for learning-ahead or preparing for tests and exams
Create databases for students and teachers in Google sheets, along with grading
Use professionally-designed Google slides templates for more interactive and illustrative material presentation
Do homework in Google Docs or Slides to be saved automatically
The ideas are endless. You only need to have a wish to implement them and you will get your educational process more interactive and well-organized.
Teach with Google Classroom
Google Classroom is a perfect place for interactive and distant studying. In the time of pandemics, it turned out to be a perfect solution for classes to be held without the physical presence of teachers or students at school. This platform allows you to have lessons with a dashboard and whiteboard used for any explanations and organizational work, presentations shared, audio and video communications, chats, and so many more. As a teacher, you can have a high-quality lesson with the material presentation, individual or group work, discussion or evaluating students and so many more.
Be on Time with Google Calendar
The scheduling process will be easier and more effective if you decide to use Google Calendar as your main tool. A shared Calendar will be a perfect solution to appoint meetings with other teachers, mark assignment deadlines, schedule online classes or individual consultations, organize curriculum, and so on. Along with long and short-time notifications, Google Calendar won't let both teachers and students forget about significant educational events and appointments.
Keep Up to Date with Google Earth and Google News
Google Earth and Google News are a source of catching info and great knowledge from all around the world. Why not use it for interesting classes? You can find a great topic for discussion there. Or devote the whole lesson to the article or piece of news you come across. These tools will allow you to keep your students with world-important events as well.
Advance More with G-Suite
And if you look for a multi-tasking assistant for successful technologies-involved teaching and studying, G-Suite is a perfect choice for you. There is a special edition, called G-Suite for education. It combines mentioned above apps with enhanced features and some more tools to be used for classes. This way you will get everything organized and done with ease, covering material preparation, online lessons, materials sharing, homework collecting, checking, and grading, all levels of cooperation and education, and so many more.
Don't Limit Your Opportunities
The mentioned apps and platforms are only a small part of the opportunities, Google and other companies give you as a teacher or student. You can encounter a lot more apps to enhance the study process, make it more organized, challenging, and worth-experiencing. And when it comes to cooperation with Google, you should have no worries here. Their apps and tools are easy to use, free or cheap, and familiar to everyone.
Technologies are closer to the education process than you think. Reach for them to grab benefits for both teachers and students.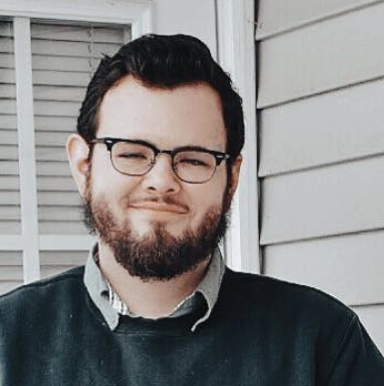 Taylor is a freelance SEO copywriter and blogger. His areas of expertise include technology, pop culture, and marketing.