Your website is the face of your business. To establish the brand value of your business, you need to make your website stronger. But, making a website powerful is not a matter of overnight. You need to put much effort into it. First of all, you must have effective website development strategies that can keep your website a step ahead of your competitors. Once you get powerful strategies, you can find effective plans to execute those. Today, we will talk about the best web design strategies that will help you to grab the attention of your target consumers.

Importance of Great Web Design
A communicative and responsive web design is important so that it can have an instant impact on the audience. Through a good web design, you can establish your brand effectively and increase the brand value. Here we are describing the importance of great web designing before discussing the strategies-
A perfectly designed website can help in Search Engine Optimization (SEO)
It helps to set the brand image
Your website can build a bridge of trust with your audience
It helps in maintaining consistency
It talks about the credibility of your company
So, these are some of the reasons why you need to design your website in the most appealing way. Now, let's find out how you can do that.
The Best Ways to Design Your Website
When you find an outdated and boring website, how does it impact you? You feel not to spend a moment over there. Let's not repeat the same scenario for your website. Here are some of the tips you can follow-
1. Use Statistics & Case Studies
Case studies are important to let your audience know your track record of serving people. Instead of empty promises, the visitors of your website want proof. So, it is always better to provide case studies of your services.
Case studies mean the methods of describing your practical experience of providing solutions to a client with your products or services. Thus, your target consumers can have an idea of how effective your service is and how you can be of great assistance to them.
Besides this, using statistics in your web design is also beneficial to you. Once you present your website with enough data, real numbers, quantifying results, etc. it will impress your prospective customers and give factual evidence to your claims.
2. Provide Social Proof through Customer Reviews & Testimonials
While making strategies for web design, you must remember this thing. You can add testimonials or reviews to your page so that your business becomes more reliable to your customers. While looking for the solution, people check out the reviews before choosing the service or products. They always want to know who has taken the service and how they have got benefitted.
Now, if people find reviews for your page from any reputed business house or renowned professionals that will give a boost to your business and also establishes the credibility of your business. Besides providing a review, you should also interact with your customers.
Strong communication can turn any negative review into a positive one. When a website is communicative that earns more trust of the customers as it works for customer satisfaction.
3. Showcase Awards, Certifications & Credentials
This is one of the most effective strategies for web designs that modern web designers never fail to adopt. You have to mention all the certifications, awards, and credentials you have achieved for your business.
There are several industrial contests, business shows, and fairs where participating is a matter of experience. Now, if you gain awards and credentials at these, that will work for your benefit. Customers will believe you more easily.
Gaining certificates show the appreciation and support of your company that helps you in building knowledge and education for the consumers. The awards and certifications also demonstrate that you are working with credibility and your professional team is always ready to serve with their best services.
4. Develop Your Own Voice
Developing your voice for your business means corporate branding. This part is very interesting and it will increase the credibility of your business. To connect with your target consumers, you must develop your own voice while designing your website.
Once you describe your mission, vision, and values through corporate branding, it will grab the immediate attention of your target consumers. Let your brand speak for you so that your target audience gets impressed with its services.
5. Have a Solid Website Design
Finally, this is the most important thing that you need to remember if you want to grab your target consumers' attention at one go and also build up your strong consumer base. A website fails to get readers' attention if it has navigation issues, poor contact details, vague content, and an overall unappealing presentation of the entire website.
So, it is important to put enough attention towards the designing of the website. Today, you can use modern techniques and follow the trends while designing your website. Solve the navigation issues, add contact details on every page along with the contact page, go for adding audio, videos, cartoons, animation, graphics, infographics, spectacular fonts, etc. so that your consumer never gets distracted by anything on the internet.
Also, you need to make your website mobile-friendly and responsive. Today, people spend enough time on their mobile phones. If your website is responsive, it can adapt to any screen size and the viewers can check it out on their laptop, desktop, smartphone, tablet, etc.
So, here we have discussed the best strategies you can use to develop your website as a showstopper. Follow your competitors and keep track of what they are incorporating. There is nothing bad in following the best while maintaining your originality. Also, you need to provide the service or the product that you offer on your website. To get the best website design, you can contact the leading website developing company Mumbai who can give you the best ideas and design your website so that the conversion rate is increased.
View more: How to Create Engaging Logo Design for Your Business?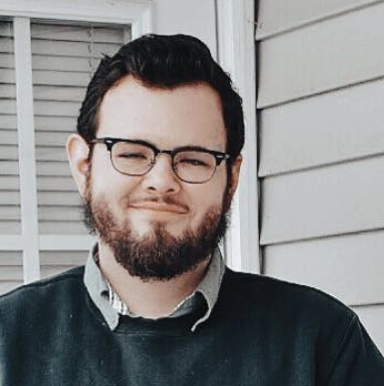 Taylor is a freelance SEO copywriter and blogger. His areas of expertise include technology, pop culture, and marketing.