The debate has been raging for years: do smartphone fanatics buy an iPhone or an Android smartphone? The most popular brand of smartphone from Android that has emerged has been the Galaxy series from popular tech brand Samsung. In Samsung's most popular model, the Galaxy 6, things were redesigned to be faster and sleeker than any phone on the market. Apple responded with the iPhone 6, a phone released near the same time and equally revolutionary for the popular brand. Many of the great features of both phones are reasons to consider buying them, but what is the big deciding factor behind getting one or the other. After a quick overview of the Samsung and Apple phone dynasties, we will break down which phone is essentially the most useful and worth your money: the iPhone 6 or the Samsung Galaxy 6.

Breaking Down the Apple iPhone
Throughout the years since its debut, the Apple iPhone's defining characteristic has been its easy interface. No matter what age or level of experience with technology, the iPhone and its iOS system is so smooth and easy to maneuver that nearly everything you would want to do on the phone is easy to learn and effortless to master. The added bonus being that Apple iPhones have very much become statements. Many celebrities, athletes, and other iconic individuals internationally use iPhones and find them to be fashion accessories just as much as they are mobile phones. In the end, the iPhone is a piece of tech from an iconic brand in computing, and when it debuted, everyone lost their minds. Since then, the phone has improved each entry, and the iPhone 6 stands as one of the most popular iterations of the beloved cell phone family.

Breaking Down the Samsung Galaxy
Samsung has been in the mobile game since before Apple got involved in making the first iPhone. That's a long time, and even before phones became smart, Samsung was designing great cellular phones for pristine connection and visually pleasing designs. Even the home screen on the earliest Samsung phones popped with color, unique designs, and easy to read text. The fonts on text messages dating back to the first Samsung Galaxy have always been fun, informative ways to read anything from a text to an email, and many have continued to buy each Galaxy since. The Samsung Galaxy 6 was no exception, and continues to be a popular phone, even though new versions have come out since its debut. For the masses of Samsung fans, Apple phones represent a lack of customization, originality, and individual taste. The debate has been going on for years, and the only way to compare the two is to put their specs up against one another to see which phone runs smoothest.
Major Differences between the iPhone 6 and Galaxy 6
A few things really cast out the differences between these two popular phones clearly so you can know which one is for you.
Size
The iPhone 6 is 6.9mm thick and weighs 129g. The iPhone 6 was the first phone that Apple designed with a larger screen, something that was evident in the Galaxy brand for a few iterations before the latest. The Galaxy 6 itself is 6.9mm thick and weighs 138g. Although the Galaxy 6 is technically a little heavier, you can not really tell when you hold the two together. Because of the similarities in size, it actually makes the Galaxy less desirable, as it used to always be a good option considering that it was larger and easier to use for people with larger hands. A level playing field is finally available when it comes to the size of your smartphone.
Power
This might get a little technical but it's important to go over. The Apple iPhone is packing a  Apple A8 64-bit dual-core 1.4GHz, PowerVR GX6450 GPU, and 1GB RAM. The Samsung Galaxy 6 on the other hand is bringing to the table an Exynos 7420 64-bit octa-core, Mali T760 GPU, and 3GB RAM. An important thing to note here is the amount of RAM difference between the iPhone and Galaxy. RAM is the major influencer in your phone to be able to work quickly and manage multiple applications at once. It is rare that you are going to find a situation where you are only using one app at a time. This is a major bump in the Samsung Galaxy 6 rumor.

Screen Resolution
Samsung also wins in the screen resolution department. The Galaxy S6 features an insanely large screen. When face to face with both phones, the Galaxy 6 looks much sleeker and of a higher quality than the iPhone 6. The Samsung Galaxy 6 has a 5.1-inch AMOLED 2,560×1,440-pixel resolution screen. The iPhone 6, however, has a 4.7-inch 1,344×750 IPS display. The iPhone 6 does have a "plus" option for purchase, but it's more expensive, making the Samsung Galaxy 6 the premier option for great screen quality.
Syncing with other Tech
Something the iPhone 6 does incredibly well is share information and data with other pieces of Apple tech. It's too fun to go from an iPhone to an iPad to a Mac without skipping a beat. Third party applications are required for that seamlessness with an Android phone. While it's not the end of the world to have a few extra steps, professional uses for you iPhone like email and document sharing is incredibly easy with AirDrop and other Apple features. Android phones have a lot going for them, but they can not compete when it comes to synching tech with one another.
Final Verdict
The Apple versus Samsung debate is not over, and it might not ever be. That being said, when it comes to choosing from the Galaxy 6 and the iPhone 6, nobody can choose for you. Consider what is listed above and decide what you see as essential features for your phone. If you own Apple tech, or desires the best screen around, your choice may be easy. Other than those major differences, a lot of users utilize the company of phone they are used to. Take time and think about it; your phone is a big part of your life.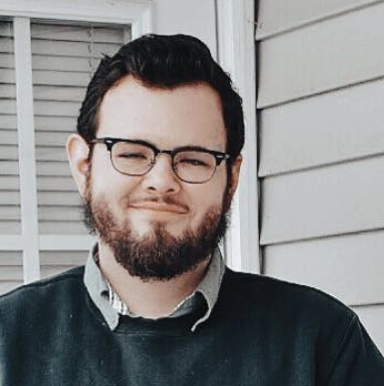 Taylor is a freelance SEO copywriter and blogger. His areas of expertise include technology, pop culture, and marketing.