When it comes to buying an Android phone, two names are popular all over the world, OnePlus and Samsung. Known to produce flagship and flagship killer phones, both of these phones have their strengths and weaknesses, some of the strengths being common in both of the companies. Such an example is how both companies provide you with 5G capability, meaning you can run 5G service on your phone if your phone service provides it. Be sure to look into plans and packages such as Xfinity mobile plans to help you decide on your 5G package.
To give a fair comparison between the two companies, we will be comparing their latest phones yet, the Galaxy S22 Ultra by Samsung and the OnePlus 10 Pro. Keep reading to find out which one emerges as the victor between the two!
What Makes OnePlus Better than Samsung?
The Very Friendly Price Tag
How cool would it be if you could get a flagship phone, that too at a price which would not seem that it is a flagship and is rather a mid-range phone? That is exactly what OnePlus focuses on, it makes sure that you get the best possible specs with the most affordable price tag. This is why there has been an increasing trend in people buying OnePlus instead of Samsung.
When you get a flagship phone, you are expected to pay around $1,000 but if you plan on getting the OnePlus 10 Pro, you only have to pay $799, which is peanuts in comparison to other flagship phones. At this price, you get a staggering 12GB of RAM with a 120Hz refresh, which is all you could ask for from a phone.
Have your Phone Charge in the Shortest Possible Time
Another really amazing element about the OnePlus 10 Pro is that it gives you a 65W charger, which is lightning fast and charges your phone faster than you can anticipate. The company itself advertises that you can have a day's power in your phone after you charge it for just 15 minutes, which is brilliant. If you want to charge your phone to its maximum capacity, you would have to charge it for just half an hour.
Normally, other phones would take an hour or two to fully charge but that is not the case with the OnePlus 10 Pro. This would make things a lot more convenient, especially if you are someone who does things at the last moment.
A Much Smoother OS
One more thing that gives the OnePlus 10 Pro an upper edge is its Oxygen OS. Many people don't know that Android is an open-source Operating Software (or OS for short), meaning anyone could tweak it to make it better. This is exactly what OnePlus has done with their phones, they have tweaked Android to create their own OS, Oxygen OS.
Most visualizations in the phone are animated, which makes it very "aesthetically pleasing" to have a phone by OnePlus. Oxygen OS allows you to customize it as per your liking, meaning you can change the design to make it look according to what you want. This sense of personalization is one of the many reasons why you should be getting OnePlus.
What Makes Samsung Better than OnePlus?
The kind of Camera that itself Makes a Statement
When you are buying a new phone, one of the things that you would keep into account is the camera. What gives the S22 Ultra the upper hand is its 108MP camera. Not only that, but the phone comes with a quad camera with a 108MP main lens, an ultra-wide 12MP camera and two lenses 10MP each to take telephoto images. The phone is also capable of taking amazing portraits, removing the need for you to buy a DSLR camera.
If you are a videographer then you would love this phone since it can shoot in a mind-boggling 8K resolution. If you are a professional photographer who wants to incorporate your pro skills into your phone photography as well, you can do that with Samsung's Pro Mode in the camera.
Multiple Features in One Phone
While the phone may cost $1,200, there is a lot that you get in the phone, which makes it worth its price tag. The phone has a 6.8-inch screen that has a 120Hz refresh rate, making it pleasing to your eyes. It comes with a power-packed 5,000mAh battery which can last you a long while on one full charge. The phone is also IP68-rated water-resistant, meaning you would not have to worry about water damage to your phone and you may even use it during the rain.
The S22 Ultra also has an S-Pen included with it, which is a futuristic kind of stylus with the phone. You can use it to take notes or even make art and doodles whenever you have the time!
Wrapping Up
While both phones have their own perks and flaws, it is quite a difficult competition between both the companies and their flagship phones. However, it would be easier to say that the OnePlus 10 would be the better option since it has a lower price tag and still manages to give you a lot of ease and comfort. However, you are free to your own opinion so be sure to keep in mind both the phones' perks before you purchase!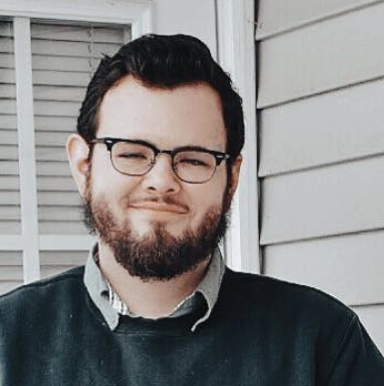 Taylor is a freelance SEO copywriter and blogger. His areas of expertise include technology, pop culture, and marketing.